Organized Crime, Phishing Attacks, Check Processing and Identity Theft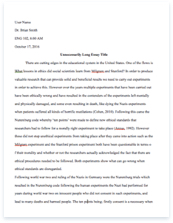 The whole doc is available only for registered users
Pages: 6
Word count: 1403
Category: crime
A limited time offer! Get a custom sample essay written according to your requirements urgent 3h delivery guaranteed
Order Now
            More and more people have found themselves as victims of theft not only through burglary but also through electronic theft. Organized crimes have deprived many people and organizations of their money and especially now that they are increasingly turning to electronic crime. Other criminal activities such as phishing and identity theft have also left the world completely indifferent about using electronic money transfer, micro payments through the web and use of electronic credit cards. This is because people are constantly losing their money through these activities. Many organizations have also fallen victims to information theft which has later been used to steal from them leading to losses and tainted credit image. Identity thieves are taking advantage of ignorant and unsuspecting people to fraudulently obtain information and consequently steal from them. What is shocking is that victims may not even realize the losses until after a long period when they see the bank statements. It is clear that most people are ignorant about such scams.
            Organized crime groups have been defined as groups of people whose major aim is to obtain money though there are others who just do it for malice and other agenda such as terrorist groups. They aim at getting power and profit by undertaking illegal activities and engaging in criminal activities. These groups are usually organized in hierarchies mostly with more than three levels to ensure organization and crafty planning of crimes. With globalization and expansion of the world market, organized crime is growing at almost the same rate and incorporating wider ranges in their activities (Sullivan, 2002). Common activities of these groups include drug trafficking, pornography and prostitution organization, loan sharking, smuggling of firearms, assassinations, kidnapping and demanding ransom among many other destructive activities. Organized crime is highly secretive and those involved are usually under oath not to say anything about the group. Organized crime groups are the major perpetrators in identity theft crime today.  It is estimated that in the United States only, electronic theft through stolen identity amounted to 8.4 million in 2007.
            Identity theft refers to a situation whereby someone who in this case is an identity thief uses information obtained from a victim to perform transactions and to obtain money or other favors by pretending to be the owner of the documents. Numerous people have lost to identity thieves due to the fact that they can fully identify themselves as the particular person using the stolen information and documents. According to Chou et al (2004), Identity thieves may obtain information and documents in several ways. One of the most common and traditional method is by stealing wallets and other possible document holders, stealing mail from mail boxes among others. Another common method is dumpster diving where perpetrators go through paper thrown to trash to get any kind of information on bills and other documents. Most commonly used now is electronic stealing which includes skimming and phishing. Skimming refers to obtaining credit card information through certain software while the person is using it to pay. Phishing is explained later in this paper.
            Identity thieves' activities are most likely to be detected during check processing due to the fact that their checks are likely to bounce for one reason or the other. For example, a check may fail to be cleared because of insufficient funds, mismatching signatures or account closure where the owner has closed the account after noting missing check books. Bounced checks cause serious losses to the persons issued with the checks by the identity thieves.
            Phishing is a kind of identity theft that is done online. The perpetrators obtain confidential information through deception. The victims may receive messages requiring them to reveal certain information in the pretense of being employees from the bank, insurance or any other important organization that is of concern to the individual. The perpetrators then use this kind of information to obtain money from the victim either directly or by using the victim's identity to withdraw money and perform other transactions while pretending to be the victim (Jakobsson and Myer, 2006). Other common instances of phishing are where systems are hacked or software is installed that causes the information keyed in by the user to go to manipulated fraudulent servers.
             It may not be easy to identify a phishing scam by an unsuspecting victim but there are always those signs that would make one suspicious of such a scam. Jakobsson and Myer (2006) note that phishers are most likely to pester someone to reply to their messages by displaying unnecessary urgency and even instilling fear on the possibility of loss of money if you don't do so. In order to detect any form of phishing, it is important to inspect bank statements regularly so that you can identify any abnormal changes for example bills you do not expect and bank charges you do not remember incurring. Getting unexpected letters of purchase, denial of credit by the banks for reasons you don't understand, unexpected account statements among others could be a sign of phishing and hence the need for constant monitoring.
            Ignorance is one of the major reasons why people fall victims of phishing according to Jakobsson and Myer (2006). The first step to protecting oneself from such scams therefore is to know how they occur and how to detect them. Armed with such kind of information it becomes easy to avoid being conned. There are various suggestions on how to protect your information against theft by identity thieves. Do not give information over the phone or mail without proper identification of the person. If possible, suggest that you pass by the bank to give the information. Avoid writing pin numbers, social security numbers and other important information on checks or leaving them lying around. Similarly, your pin numbers should not be easy to guess as this gives the phisher an easier time in accessing your cash and other details. Always keep your personal documents safely and ensure that you shred any information that is confidential before throwing it away in the trash.
            Important information should always be kept safely to protect it from any kind of scam. Such information includes personal information such as bank statements, pay slips, bills, check books, credit cards, identity cards and driving licenses. In case of credit cards and social security cards, ATM's among others, the pins to these accounts should be kept safely if they cannot be memorized. Essentially, all important documents and electronic sources that an identity thief can use to fake another person's identity should be protected as much as possible (Jakobsson, 2006).
            It still remains a mystery why electronic cash is still so popular despite the many failures that it has encountered over the years. The problem with this method however is that it is very prone to manipulation and theft through hacking and identity theft. It is however still preferred in the modern world because of the following reasons. Electronic paying is quite efficient as compared to paying through cash and this is the reason many prefer it. Electronic cash provides a much safer and easier way of transferring large amounts of money as it is not bulky. It is a replacement to the regular checks and allows transfer of funds through encoded encoded email thus eliminating the question of distance.
            Micro payments have not been properly implemented in the web so far. They have however proved convenient. Companies will put a small portion of information on the certain web pages such as Amazon.com. From here, anyone who sees the information will have the option to click on a payment icon to make a micro payment by giving their credit card number. Book authors have specially used this service to sell their books. Due to the fact that it is not yet popular, micro payment still needs more awareness to popularize it.
References
Chou, N. et al. (2004). Client-Side Defense Against Web-Based Identity Theft, 11th Annual Network      and Distributed System Security Symposium (NDSS '04). San Diego, CA.
Jakobsson, M. & Myers, S. (2006). Phishing and Countermeasures: Understanding the Increasing         Problem of Electronic Identity Theft. Malden, MA: Wiley-Interscience
Sullivan, Robert, ed. (2002) Mobsters and Gangsters: Organized Crime in America, from Al Capone to             Tony Soprano. New York: Life Books.
Related Topics