Opening Remarks Teachers' Day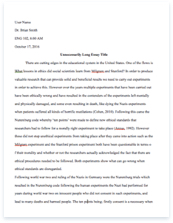 The whole doc is available only for registered users
A limited time offer! Get a custom sample essay written according to your requirements urgent 3h delivery guaranteed
Order Now
We all know that Teachers' day is intended to be a special day for the appreciation of our teachers. And also, Teachers' Day represents a significant token of the awareness and understanding displayed for the vital contribution that teachers make to education and development. As I meet teachers along the way, I couldn't help but to smile and greet them a Happy Teachers' Day not just because it's their special day, but it's because of all the things and especially the thoughts they have contributed in our lives as a student. A teacher is a person who helps in shaping our life from our childhood days, a person who wipes our tears and makes us smile, teaches us, scolds us, plays with us and even helps us overcome our fears. These are people specially made by God to look after his small wonders. They we're the second mentor of our lives, they helped our parents teach us the alphabets, to count from 1-10, and learn to say those basic words such dog, cat, apple and many more.
Today, we are all gathered here again to give salute to our heroes which we owe so much. In this way, though it's not all materialistic, I wish this could somehow pay back all their efforts, hard works, and of course patience they contributed to us. To our heroes, remember that words and actions are not really enough to thank and show you how we really treasure and loved you as our second parents. I'm hoping that in today's celebration, you could somehow realize that you are really important and precious to us students because we will never be where we are now without your guidance and support. I hope you will really enjoy and will be satisfied and fulfilled as we salute you on this special day for everything you've done and contributed to us, your students.
To everyone present here this day, I'm looking forward for your enjoyment for all the things we have prepared in this event. Help me make this event successful and an unforgettable one too. Let's once again surround ourselves with laughter and friendship and enjoy the rest of the program. In behalf of the MLLS Administration and the Teachers' Day 2014 Committee, I gratefully welcome you all here today in celebration of our Teachers' Day 2014 with a theme, My Teacher, My Hero.
Related Topics