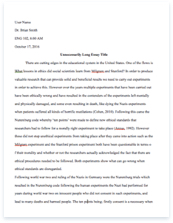 The whole doc is available only for registered users
Pages: 3
Word count: 750
Category:
A limited time offer! Get a custom sample essay written according to your requirements urgent 3h delivery guaranteed
Order Now
What is improvised and what is scripted is very much up for debate – for the audience at least. The script is full of hilarious smiles ("love goes through marriage like shit though a small dog"), but the cast seemingly deviate frequently. Even after many months of performances, the cast are still able to keep each other on their toes. One of these comic moments was during the first act with Francais Hensshall – played by Welsh actor Owain Arthur and Stanley Stubbers – Ben Mansfield on stage. Stanley is giving Francais his first job, to deliver a important letter.
Mansfield deliberately forgets the letter off stage in a successful attempt to throw Owain. This was side splittingly funning due to the fact that this was a West End production and these where professional actors. Mansfield left Owain on stage and excused himself with a masterful piece of improvisation – "oh, I seem to have left it in my suitcase". At this point Arthur was uncontrollable corpsing. This was surprising, but highly amusing. This style of acting was allowed due to the Comical style of the play, you can't imagine Lady Macbeth achieving the same number of laughs.
This engagement of the audience made us feel like we were getting a unique show, something you hardly ever find. Owain Arthur, in between the gasps of laughter said "you're getting a good show tonight. ", which made us feel special. There were other scenes where actors made mistakes, such as the waiter dropping the fork Owain simply stated "whops, butterfingers" which is unscripted and pure comedy which created huge amounts of raucous laughter. Dressed in a ratty outfit, with wispy white hair and heaps of makeup Tom Edden plays Alfie, a wide eyed but slow moving octogenarian waiter who is enlisted to help Francais serve his two Guvnors lunch.
The problem? Its Alfie's first day on the job. That and he has cataracts which make near impossible for him to see what or where he is going. He is just on this side of being deaf, leans precariously from side to side and slurs his word due to his contorted jaw. The slapstick comedy and crude physicality portrayed by Tom Edden conveys the role superbly. Producing realistic prat falls, being zapped with electricity and whacked in the face by a cricket bat requires an immense amount of concentration but Tom excellently pulls this off.
By ranging his vocal and physical appearance his was able to easily entertain the audience. Alfie had a broken fragmented country accent but this wasn't needed and he only had a few lines, it was the physical aspect that had the audience in fits of giggles. Although, easily may be an understatement as the portrayal of Alfie would have required a huge amount of physical strength as he had to carry pads with him onstage to protect his body from the violence that seems to be no stop.
Edden created this elderly figure by collapsing his posture and outstretching his stance henceforth rocking from side to side with each painstakingly long step. This is what really entertained the audience. Although it was the combination of Edden's vocal skills and physicality that made Alfie's presence so much more enjoyable. One particularly hilarious scene was when Alfie attempts to shuffle across from stage right to stage left with a glass in one hand and a stack of plates in the other. Tom uses his thumb to separate the top plate from the others.
This allows him to create a near plate shattering impression in which they precariously titter on the edge keeping the audience completely immersed. Alfie tries his best to keep up with the fast paced service but struggles as Owain bounces from one Guvnor to the other like a ping pong ball. Alfie finds stairs and doorways and plates and everyday objects to be of herculean trail. This is perfectly portrayed as Alfie is constantly smacked in the face by doors and cricket bats, mainly from the uncaring Stanley Stubbers.
At one point Alfie begins to whirl like a spinning top when his pace maker is set to the wrong speed. The culmination of the first act comes to a death defying, lung shattering end when Francais, frantically bouncing back and forth, accidently pushes Alfie down the stairs. As Edden is actually fairly young, 33, he can quite easily hurl himself down the stairs to the immense enjoyment from the audience. Every time that he did there were short gasps followed by tremendous laughter.
Related Topics