One Experience, Changes the View of Myself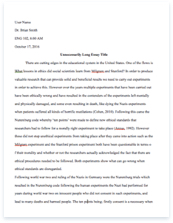 The whole doc is available only for registered users
A limited time offer! Get a custom sample essay written according to your requirements urgent 3h delivery guaranteed
Order Now
As I put my last glittery heel on and look at myself in the mirror making sure all the pieces look great together. My reflection staring at me, like how a baby stares at her mother or father watching them act in their everyday lives. As I come closer to the baile (dance) I could hear back ground music bursting through the speakers, I get jitters and become excited. I walk in with my head held high and body straight, walking in with confidence. I see my family and friends already beginning to dance. I'm amazed at how much ambiente (noise or excitement) there is on the dance floor. You see I was never a dancer way back then. I never understood why many people enjoyed doing it, to be honest I didn't really acknowledge it until one day my cousin Danny came down from Arizona to visit for the summer. My uncle had just opened up a club in Caldwell, so we were all so hyped up to go there because there really wasn't anything for young adults anywhere else. I would always go on the weekends even if I worked that night, I really enjoyed going.
I remember it was a Friday night, one of the busiest, me and my cousin Danny were standing behind the counter because we were helping my uncle sell refreshments, when all of a sudden this high beat song "Mueve tus Caderas" translating "move your hips" (Inquietud De durango) came on, the crowd just went wild, it was impressive to see everyone having a good time waving their arms around and smiling. I saw the most amazing dancers and I thought to myself " I really want to learn to dance like them." Me and Danny have been observing the dancers for quite sometime that when that beat came on again he asked me, "Do you want to dance?" and I said, "I don't really know how, but okay." I swear I felt like my heart was about to pop, my stomach was aching, and my hands were shaking I was so nervous. I think the most nerve recking part was trying not to make myself look like a total mess and embarrass myself.
It took us a while to get the proper rhythmic to the beat, but it was an outstanding experience, we finally got the dance down, it was the most exciting thing ever because I felt like I had accomplished something so amazing and I wanted to learn more on all the different types of dancing there are in Spanish music. Like for example there is Quebradita, bachata, corridos, and cumbias. These are just some of the dances that I know, but I am sure there are many more. Quebradita is a style that is very energetic. This type of dancing is typically danced in couples, but can be danced as a single as well and the movements are small jumps, turns, and using lot of hip movement. I prefer this dance because it is entertaining and when I dance this I can feel the beat and I feel like this is an easier movement for me because it just comes to me kinda like riding your bike, you just know how to do it and you won't forget.
Another dance is called Corridos which are songs that talk about history, life, experience, but this type of songs typically talk a lot about death and the drug cartel. This type of songs are danced in partners using two step movement back and front, but the dancing steps change all the time since people from all over the world are experimenting different ways of dancing. Bachata is danced in partners as well and it is two movement dance step-together step-tap if that makes sense, but of course this dance is always changing too. I'm not a big fan of this dance because it is complicated to learn and I don't ever see people dance this so I don't have somewhere to learn. The final dance is called Cumbias which is danced either in partners or as a single person, this is danced like two feet next to each other, right leg goes back, then goes front and then left foot goes back and then front. Your arms move with the rest of your legs and hips as well. It is a very simple dance to learn probably the easiest compared to the other dances I've explained earlier.
Dancing matters to me because it makes me feel good. I love the way my body moves and I get this outstanding confidence every time I do this and when I dance with a total stranger I get a strong connection between me and that person, Its kind of like my partner is my love and I am having this unbelievable bond between each other and its nice to pretend, but not take it seriously that this person is the one and when the song finishes I go back to my friends and go on with my life. I just don't know how to explain this amazing feeling I get every time I get on the dance floor. Dancing shapes me in many ways it releases my stress and makes me feel happier and makes me appreciate my body. It also lets me express how I feel in every movement I make. My audience would be interested because I believe that many people enjoy dancing, or expressing themselves that way and It is very popular.
Dancing is a big part of my life, I do it all the time when I clean the house, working out, or even going to parties, especially in our Hispanic culture, we make a party out of everything like for example when a young girl turns 15 or coming of age we make a huge party with food and dancing. It's amazing the types of dances one makes to show their audience what moves they can do. It's a very common thing to do. When I was younger, my family always made parties. I would always look up to my aunt because she had this one specific unique movement and I had no clue how to even form a step I was so confused. One day my family was invited to go to a friend's party and my aunt was there, when the music started she asked me to dance with her, but I was so scared because I didn't want everyone to look at me weird or making fun of me. So I thought it over and decided to walked up to the dance floor.
I knew it I didn't try it then I wouldn't know if I'd ever learn how to. "I just have to take chances," I told myself as I observed her feet shift side to side and I finally got the courage to try it for myself and that was the first time I've ever danced, but until then I still didn't care for it very much. After dancing for many years it build up my confidence to actually talk to people and not care what others think of me and I also realized that other people are not always paying attention to me, but that it was all in my head because of the fear of someone looking down on me and stopped me from now realizing how much I really enjoy dancing and how silly it is to think that way. It took me a long time to realize that, but finally got the hint. It's awesome how one person can change your perspective of dancing and how dancing can change the way I see myself, even when I've seen it for such a long time through out my life.
Related Topics