One Day of the Dog's Life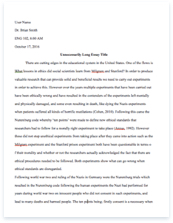 The whole doc is available only for registered users
A limited time offer! Get a custom sample essay written according to your requirements urgent 3h delivery guaranteed
Order Now
It was a nice sunny afternoon on a Sunday, right after church. My family was gone, but now they're back and i'm happy. The small little girl tried to grab me and cuddle, but I didn't like that I never do and most of the time I try to give her signals such as growling and saying please stop it, but she never stops Anyway I just took a nap because my family woke up early just do go to church hand they woke me up while getting ready, so I just took a snooze while my family was watching Netflix. Usually on Sundays they clean, but today they didn't, probably because they cleaned yesterday and locked me inside their room I didn't like that at all, it was really boring inside the room all I did was try to ge out by scratching the door, but the two teenage boys didn't let me out, so I took a snooze and woke up to the door wide open and I was really happy. Not going to lie my life is boring all I do is snooze, eat and go to the bathroom, sometimes in the house because my family is always busy with stuff somehow.
But the thing is today they weren't busy so they somehow got me to take the most deadly hike ever. The hike took us forever and at some point of the hike I ended up laying down not moving I was so tired I made them pick me up and carry me the rest of the way. The beginning of the hike was easy, but then we got to a big hill and it tired me out I was sweating like a pig after the hill. During the hike I saw some birds flowers and forestry. The best part was peeing all over everything and pooping every so often. I felt so good, well up until I got really exhausted and wasn't going to make it through. The thing was that I would of made it through if it wasn't like 100 degrees outside that day. After one of the teenage boys carried me to the end they put me in a 150 degree car and I was dying especially since I was stuck in between the two teenage boys. The second best part was when we got home because I was dying and there was amazing, ice cold water in my bowl and next to it my gourmet dinner, which is dog food, but the good kind of dog food. Anyway what I really was trying to say was what the best thing best thing that happened today was. The really important thing that happened to me was that on that day, specific day my best friend moved in my house. She was a cute and fat pug that was blind. My friend was the nicest person because she didn't think I was unattractive, but on the negative side she sleeps a lot and actually uses the backyard to go to the bathroom, like who does that. No dog does that or I don't, what I do is beg anyone in my family until they actually take me.
The thing is I should be grateful because not all dogs have friends most of them are old and lonely and i'm not trying to be like that. Sometimes my friend doesn't come inside the actual house because her family lives in the garage and stays there for the whole day, then weeks, then months. I'm starting to notice that she hasn't came out for a while, but when she does i'll be excited . Most of the time I realize that i'm going to be lonely when they move out and that I should get my courage up to go see my friend. The second best thing that happened to me was something rare that usually never happens but it happened. It was so astonishing I couldn't even believe that the family dropped a lot of meat into my food bowl and actually cleaned out my water bowl and put fresh water in there. What usually happens is that there is dirty water in my bowl with some of my dog food in the water somehow and then my dog food bowl would just be empty. Possibly I eat all of my food and they just don't fill it up. The next best thing that happened a couple minutes ago is that my blind dog friend ran into a door, table, shelf, and into me. I was laughing so hard because all of it happened in a blur and so fast it was like a video that was sped up, slowed down and rewound over and over again in my head. I was chewing on a toy at that moment at the same time as I was laughing so I could barely breathe, so then I just stopped and I ended up choking on my toy. I was so out of breath it wasn't even funny anymore, also I felt really embarrassed all of a sudden.
Sometimes when I am chewing on my toy someone in my family would try to take it and I would get frustrated. The toys I only accept them taking is the ones with fluffy white stuff in them. The bones and hard stuff i like to chew on by myself as a solo toy kind of. Anyway my day was a pretty good day, but I need sleep, which means I need to be in bed with the older people in the family or I think they're the oldest in the family, however I sleep with them because it's more warm in their room, also they don't move as much as everyone else does. So goodnight.
Related Topics