Nursing homes and assisted living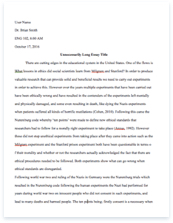 The whole doc is available only for registered users
A limited time offer! Get a custom sample essay written according to your requirements urgent 3h delivery guaranteed
Order Now
Introduction
Nursing homes, skilled nursing facilities, care homes, convalescent or rest homes deliver residential care in a place of residence for persons who need constant nursing care because of difficulties to carry out normal daily activities. Such residents consist of the elderly and young adults with mental and physical disabilities, occupational, rehabilitative and other physical therapies after an illness or accidents (Simon and Genner, 45). Other nursing homes help in assisting people with chronic medical illnesses such as Alzheimer patients.it was first put to practice before the industrial revolution where elderly care was handled by families who could no longer manage it (Simon and Genner, 46). Parish poor relief and charitable institutions took over. On the other hand, assisted living facilities are housing residences for persons with incapacities. These facilities offer assistance and supervision with daily living activities, coordination of services and monitoring of resident activities to guarantee safety, wellbeing and health. Assisted living came into existence in early 90's as eldercare substitute for the people. It is living a philosophy of care to both the elderly and those incapacitated.
The first government to offer basic care for the infirm and the elderly took place with the start of industrial era with the introduction of the new poor law of 1834 (Simon and Genner, 46). Introduction of new technology replaced agricultural workers and led to rise of factories in towns. This meant that the existing system of poor relief was proving to be unmaintainable and this led to formation of workhouses for those who were not employed. Even though conditions of the workhouses were harsh is areas such as provision of education for children and Medicare, inmates were advantaged over other citizens not registered to the programme. (Simon and Genner, 48). By late 1840's almost all workhouses I the larger provincial towns outside London only housed the sick and the elderly who were incapable of taking care of themselves and carrying out their daily activities. This emphasis soon changed the role of workhouses from receptacle of helpless poor to taking care of the sick and elderly (Simon and Genner, 48).
Introduction of pensions in 1908 for those age over 70 years did not reduce number of elderly housed in workhouses but helped in reducing the number of outdoor relief by 25 per cent. Following the amendment of the local government act of 1929, royal commission of 1905 recommended that specialized bodies for every category of poor person should be established form where they could be attended to appropriately by properly trained staff. The local government act of 1929 also gave local authorities the power to take over workhouses as elderly care homes and hospitals. It was not until the national assistance act of 1948 took over the workhouses that quality of nursing care improved steadily with introduction of single room, en-suite lavatories and central heating (national assistance act, 234).
Significant shift from public sector provision of elderly care to private sector homes occurred in early 1980s with the number of private facilities increasing to 85% by the end of the century from 18% (national assistance act, 234). Meanwhile I the united states, national social insurance programme Medicare was being established in 1965 by the federal government, its establishment helped in ensuring access to healthcare insurance for 65 and older citizens. The programme ensured continual establishment of new nursing homes in the following years after. Nursing homes are required to have adequate staff for efficient service provision for inmates, having at least one licensed practical nurse on duty24 hours per day and at least one registered nurse for at least 8 hours a day for 7 days a week (robin and smith, 198).
Nursing homes and assisted living facilities range in size from residential houses for one person to medium and large facilities capable of housing hundreds of residents. Assisted living falls between skilled nursing facilities and independent living communities in terms of the level and complexity of services provided. Age grouping varies with facilities. There is significant transformation occurring in long term care as more assisted living facilities accept higher levels of care and rehabilitative homes for after hospital care and people with need of extensive assistance (Barbara and Mitty, 78). Some of them are now accepting individuals with need of daily living assistance just as nursing homes. According to assisted living federation of America, average age of assisted living residences is 86.9 where majority of them are widowed women who outnumber the male in a ratio of 3:1 (Blair and Glaister, 24).
Average stay for assisted living residents is 28 months with a median of 21 months (Blair and Glaister, 24). In terms of special needs of some or all of the residents, the Americans with disabilities act of 1990 has ensured that such institutions are modified to conveniently meet the physical movements and accommodation of residences in the facility. The facilities has to be designed with extra wide hall ways to accommodate wheelchairs. Bathrooms and kitchens should be designed with wheel chairs and walkers in mind (Americans with disabilities act, 325). Residences with injuries, incapacities or recuperation are permitted to come back from skilled nursing facilities, hospitals and rehabilitation centers to their residences in assisted living facilities since assisted living residences act as a bridge between nursing homes and living at home (RIBA guide for assisted living, 67)
Residences in nursing homes and assisted living facilities report high levels of life satisfaction as compared to home care. Home care may seem advantageous to nursing homes and assisted living facilities because of the controlled environment which are familiar and comfortable but all the same they feel isolated as they are often left alone at home after everyone has gone to work or their daily activities. If the primary care giver is a relative, that person will have other responsibilities and obligations keeping them from attending to them. If a professional caregiver is hired, the number of hour spent with the patient is generally limited making the relationship distant. Even when the caregiver is personal proficient and involved, the patient will only be interacting with only one person. In assisted living and nursing homes, the number of patients and staff who make up the environment allow for opportunity of residences to interact and socialize with other inmate residences and staff as well therefore developing and maintaining relationships making them feel in existence with a larger family (Zisselman and Woldow, 35; Salamon and Nichol, 37).
Homebound patients have little social and therapeutic stimulation and may just sit at home watching the television for hours with little to do, they drag from one meal to the next. Assisted living and nursing homes however comply with regulations that require them to sustain and come up with involving activities for patients, and with a staff dedicated to encouraging participation among the patients. Patients are given the opportunity of watching television and cinemas in a group which is a form of social activity. It is definitely more fun sharing a laugh than laughing alone. Even by arguing over which programme to watch, they are interacting with each other.
Research has shown that socialization and recreation activities help elderly people overcome effects of stress, depression and loneliness (Mosher-ashley and Barret, 89). Other activities that can be involving of patients range from painting, getting out in fresh air for a group stroll, pilling into public transport for shopping. These social trips are different from homebound elderly being take out by a family member who may do it grudgingly or may not having the equipment's of transporting the wheelchair.
In addition, nursing home residents realize hidden talents when they participate in painting, knitting, playing canasta and involving themselves in production of items that will sell in gift shops. These individuals feel a sense of pride in their accomplishment, which leads to heightened feeling of satisfaction with their lives (Michael and Gloria, 98).
In terms of medical care, 24 hours of supervision available in assisted living and nursing home facilities is unquestionably superior to taking an elderly patient to a doctor or waiting for a doctor to arrive to the house. No matter how good and well-resourced the home is, it is still second best to nursing homes and assisted living facilities designed with supportive aids around and medical infirmities in mind (Howell, proctor and Rosario, 20).
Another advantageous factor of nursing homes and assisted living institutions is the fact that physical limitations threaten self-esteem of physically impaired individuals of those residing from homes living among others who are not physically impaired. On the other hand, patients living in nursing homes or assisted living institutions with others of similar ailments, their own limitations may not seem severe to them as they all share some kind of similar characteristics of incapacitation that poses less threat to their self-esteem (Myles, 16).
One of the Arguments from critiques against placing elders in nursing homes is the fear that they will not be able to adjust to the new environmental setting. There is minimum scientific reason behind this as the aged can comfortably adjust to a new setting. Several studies of transfer trauma have found that, when individuals being transferred understand the reason for the move, they will not suffer adverse negative consequences or react negatively. When they understand the benefits and the need of a more supportive environment, they will feel less comfortable at home and the need of nursing home or assisted living institutions will arise (Myles, 16). For those who find it hard understanding the necessity of the transfer, hearing it explained with sensitivity will make it acceptable to them (Myles, 16). Patients should take treasured possessions when moving to nursing homes or to an assisted living facility for emotional value purposes than utility value (Salamon & Conte, 67).
Nursing homes and assisted living institutions offer an additional enhancement to subjective well-being not established at home. When frail or ill people are alone, they have little to get occupied with and have no one to compare themselves with and they see their own illnesses as worse. They focus on their illness and pain and have little to enjoy their lives with.
In conclusion, the decision to place an individual in a nursing home or assisted living institution is not an easy one. It is not guaranteed that all patients improve some of them upon admission show emotional adjustment disorders exhibited by depression, stress and anxiety. With proper intervention over time adjustment disorders can be reduced and managed effectively.
Work cited
Simon and Genner. "Comparing the Support-Efficacy Model among Centenarians Living in Private Homes, Assisted Living Facilities, and Nursing Homes." Journal of Aging Research 2007 (2007): 1-10. Print. Blair, Glaister H.. Nursing homes & assisted living facilities your practical guide for making the right decision. Naperville, Ill.: Sphinx Pub., 2005. Print. Resnick, Barbara, and Ethel L. Mitty. Assisted living nursing: a manual for
management and practice. New York: Springer Pub. Co., 2009. Print. "Assisted living isn't same as nursing care for elderly.(Metropolitan Times)(Metropolitan Voices)." The Washington Times [New York] 15 Jan. 1997: 12. Print. Michael and gloria.. "The Americans with Disabilities Act: More Rights for People with Disabilities." Rehabilitation Nursing 15.6 (1990): 325-328. Print. H, myles. Quality assisted living informing practice through research. New York: Springer Pub., 2010.16. Print.
Related Topics