Newspaper feature article on Gallipoli in world war 1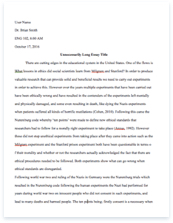 The whole doc is available only for registered users
A limited time offer! Get a custom sample essay written according to your requirements urgent 3h delivery guaranteed
Order Now
War correspondent Mark Smith reports on the two days he spent in Gallipoli
So far all the information the public received on Gallipoli has been positive. It has been said that our soldiers live comfortably and we are showing no possibilities of defeat.
But what is life really like in Gallipoli?
The food and water are of a bad quality and insufficient, the medical facilities are primitive and hundreds of Anzacs die each day, their bodies rotting in the heat.
Does Winston Churchill know or care about the situation he placed the Anzacs in?
As a war journalist, I have spent two days in Gallipoli living and fighting with our brave soldiers. What I found was incredible and far from what has been reported in Australia. It is my duty as a reporter to inform the Australian public about Gallipoli by recounting my two days there.
On my first day, I was woken up at dawn by a hand grenade exploding on the ground above my trench. I looked at the sunrise above the sea and instead of marveling at a beautiful morning and feeling spiritually alive, I felt heavy with dread and fear. Would I be here in one piece tomorrow? I didn't have much time to sit idly by as I hurried to a pool of muddy water to wash my face and shave. The water felt gritty and smelt putrid. I wouldn't be surprised if the rats have swum in it last night. The latrine was of the most primitive quality-a meter deep pit of human waste with maggots crawling around in the slop. However, no one objected to the smell, look or lack of privacy.
The entire place stank! Rotting smells drifted down from discomposing bodies of dead soldiers which lay above us. Huge black rats the size of poodle dogs scampered about their long tails sweeping. The wounded lay propped up on the walls of the tunnels, their wounds weeping with pus and swarming with maggots. Thousands of flies droned around us, crawling on our skin, laying eggs on our cuts and burrowing into our food. It made a man feel like he's living in a beehive. These trenches were roughly dug, with pot-holes and stones on the ground and crumbly walls. The trenches could be up to three meters high and therefore often induce a feeling of suffocation. Breakfast was distributed and I received two hard Anzac biscuits shipped from Australia. I gnawed at them slowly, feeling like a beaver. Towards my left a commotion broke out it turned out a soldier had chipped his front tooth on the biscuit.
Sunday is supposed to be a day of rest but there was no rest for the Anzacs. After breakfast I joined the soldiers in extending our trench in order to accommodate soldiers from the neighboring trench which was bombed by a hand grenade last night killing two men. It was hard digging physically, but also mentally tiring as we must also be on the lookout for flying grenades. We returned at midday to Bully Beef stew and a spoonful of water in our mess tin. The water looked milky and tasted sour. It had travelled 1100Kms by sea from Egypt and then lugged uphill to our trench.
In the early afternoon, I joined in shooting at the "Johnny Turks". A roughly made periscope was used to check out possible targets without having to poke our heads above the parapet of the trench. I was responsible for checking the enemy while my partner shoots at them in accordance to my directions. When I spotted a Turk I would nudge my partner and give the targets position. For example: "Left six meters." My partner would then point the gun above the trench and shoot wildly without looking about six meters to his left and I'd yell either "Down" or "Missed". It's quite a clever invention our Anzacs have thought up but after all they say that necessity is the mother of invention.
After a few hours of shooting we were given time off until dinner. Soldiers read books or letters from home, wrote letters and ate their Red Cross food parcels or what heir families have sent them. Some gathered around to sing Aussie songs often accompanied by a mate who had a harmonica. But whatever they did, they always kept their eyes and ears open for the sound of incoming shells or the crack of a sniper's rifle. Dinner was Bully Beef again. In fact, I was told that the Anzacs have Bully Beef for lunch and dinner everyday, with an occasional biscuit. No fresh vegetables could endure the long journey from Egypt and the rocky soil could not produce any edible plants, except an occasional radish.
My second day at Gallipoli was a marvelous surprise. The Turks and Anzacs held a truce! Both sides agreed to cease fighting for a day in order to retrieve the wounded and bury their dead. The dead lay in heaps from previous battles and the stench of rotting bodies caused sickness in many. From the Anzacs trench, a lone soldier stood up above the parapet and waved a flag showing a red cross, the symbol for peace and unarmed medical personnel. It was hoped that the Turks would recognise the flag and agree to a truce. But our soldier was shot at by the Turks. A minute later however, a lone Turkish soldier came running unarmed towards the Anzac trenches. He was shouting an apology
in broken English. As Muslims, the Turks did not recognise the red cross as a symbol of peace but interpreted it as the symbol of the crusaders, European knights who invaded Turkey in the past.
Understanding each other at last, the Turkish Army Officer, Major Kenal Ohri was led blindfolded through Anzac lines to negotiate an armistice in order to allow burial of the dead. Turkish and Anzac soldiers worked side by side, lifting bodies from the piles of dead. Although the task was grim, soldiers of both sides smiled at each other, exchanging souvenirs, sweets and tobacco. For those few hours in no man's land, there was not the slightest sign of personal hostility. For nine hours there was peace on the battlefield and soldiers on both sides were allowed to behave not as enemies, but as fellow human beings. I was among the many soldiers who collected the dead. The stench was so bad that we had to stuff rags in our nostrils to kill the smell. At 4 pm, two red flares were firedand I hastily scrambled up the steep hill to my trench. Just before I jumped in, I waved back and a couple of Turks returned my greeting. Minutes later the gunfire started, both sides blazing away at each others trenches as if to say "The armistice is over, now it back to war!"
When I interviewed a few soldiers the news was not good. One soldier said, "We're surrounded by Turks on the hills above us on three sides and by the sea on the fourth. We're like an enclosed pen of sheep." Another Anzac told me "We're fighting a losing battle. The best thing now is to get us out of here before we lose more men." Indeed, the situation did look hopeless. The Turks are on the heights and therefore can pick us off easily. It is also very difficult to attack uphill. Although more Turks are killed each day than Anzacs, the chances of conquering the land are almost impossible.
Do the British leaders know or care about this hopeless situation? Are they too busy to be aware of the Anzacs doomed position or do they insist on cold blooded murder because they refuse to see defeat? Whatever it is, the Australian Government should now intervene because too many Australians are being killed for no apparent reason. And why didn't the public know about the real situation at Gallipoli? Are the Government mere ignorant or are they are hiding the information for fear of protests. We have the right to send our soldiers to a worthy battle, not to murder.
Related Topics