Negative effects of social media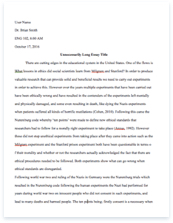 The whole doc is available only for registered users
A limited time offer! Get a custom sample essay written according to your requirements urgent 3h delivery guaranteed
Order Now
What do you truly know about social media? Nowadays, social media networks such as Facebook, Twitter and Instagram have grown rapidly, and the use of social media has become a part of teenager's life. Besides some positive effects of social media networks, there are a lot of negative effects, which are really harmful to our lives such as cyber bullying, decreasing academic achievement and damaging the ability to communicate. Since the technology grows, cyber bullying is significantly popular on social media networks. It is so difficult for cyber bullying to be controlled by parents and teachers. Cyber bullying is a new kind of bullying; the bully can harass, insult and humiliate the victim via the Internet through social media. It is a serious problem among children and teenagers. Cyber bullying is an easy way to bully others because the bully can avoid being caught.
Being bullied makes victims feel isolated; it also makes them feel weary of living leading to suicide. With a growth of technology, some parents don't even understand clearly about social media, so parents are not aware of cyber bullying. In order to avoid being in cyber bullying, children and teenagers should never agree to provide any private information. On the other hand, parents should give teachers the mandate to punish the bully. Besides cyber bullying, social media networks are the big distractions for teenager and college students. The overwhelmed usage of social media networks lead to decreasing academic achievement. After Facebook and Instagram came out, a lot of young people are addicted those sites.
Social media networks are totally consuming all the user's minds. They spend a lot of time on Internet just to entertain. Being addicted to the Internet make students not focusing on schoolwork, and they drop out of school. Internet is a dangerous place. For example, social media sites are also the place for drug dealer; they seduce teenager get into opium – drugged addict. So, managing the time of using social media is a best key for students who want to do well at school. Moreover, addicting to social media network leads us to the damaging of communicated ability. Nowadays, youth and even matured adults tend to use social media networking like Facebook or Tweeter to communicate; therefore, the communication has become dependent on technology.
People forget how to actually speak. Especially, teenager usually use slang language and shorten form of words in communication, which is hard to understand. A lot of speakers cannot make an eye contact while they are talking, so it makes the conversation become ineffectively. It also shows the speakers don't respect those who they are talking with. To improve this situation, people should put away the technologies when the technologies are not needed and talk with others face – to – face. Social media will be beneficial if we know the right ways to use it, or otherwise, social media will harm us to "death". In order to make a better future, we have to use social media networks carefully. We should control the time of usage and use social media network as a relaxing tool.
Related Topics