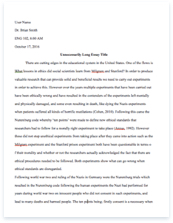 The whole doc is available only for registered users
A limited time offer! Get a custom sample essay written according to your requirements urgent 3h delivery guaranteed
Order Now
The youth of today would rather go to movies than watch theater stage productions.  But when our professor required us to go to a theater, I was not hesitant. I had been to Broadway once and I was excited to go there again. I chose to see Phantom of the Opera because I heard that it was good. I have no idea about the plot of the play nor did I do any advance reading to get some foreknowledge about it. Perhaps I thought that it would be better just to be swayed by the musical and feel the anticipation as every act turns, without having any idea of what the end would be. Otherwise, it would have spoiled the excitement.
The meticulously decorated interior of the theater was impressive. It radiates an extremely formal and grand atmosphere without exuding an intimidating mood. The ambiance of the place was comfortable and welcoming enough.
The theater housed people of all ages. Various foreigners were also there to enjoy the show. It was very evident that many people still enjoy watching plays. Despite the popularity of film productions, movie houses, and the advancement of home theater technology, quite a number of people still delight in going to theaters, especially Broadway. After all, Broadway is historic and extremely popular for hosting numerous world-renowned theatrical productions.
My Broadway theater experience was definitely different from going to a regular movie house. The stage actors were great. Their acting and enunciations were fantastic, and their singing voices were just marvelous. The music, sound, stage setting, costume, and other effects were all perfect.
It was really amazing, considering that the musical was done live. It was very obvious that the production was a product of grueling rehearsals. In movie productions, a scene can have many takes and the film itself can be video edited and special effects can just be stirred in after the actual shoot. But in theaters, there are no second takes; everything has to be perfect. Because it is done live, it is necessary that everything be properly coordinated. It made me wonder how many months it takes to prepare for a single stage play.
The ticket for the Phantom of the Opera was worth $50 and I can say that it was definitely worth it. The musical was evidently well-produced and world-class. If I were to rate it from 1-10 (with 10 being the highest), it certainly deserves an 8. Phantom of the Opera really went beyond my expectation and I am glad to have had the opportunity to see it.
Going to the theater is not at all old school or boring as others perceive. My major is accounting, and honestly, I myself am not very interested in theaters. But I am very thankful that I did go. It was indeed an enjoyable experience. It is my plan to watch another musical in the future. I also intend on seeing the motion picture of Phantom of the Opera featuring Emmy Rossum to see how different the movie version is from the stage play.
Although going to theater plays may not be other people's cup of tea, it would be good to try it once in a while. After all, it is the very inspiration of the movies that we enjoy at the present. It would be great to look back in history and find out that some things just get better as time passes by.
Related Topics