"My Son's Story" By Nadine Gordimer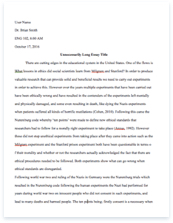 The whole doc is available only for registered users
A limited time offer! Get a custom sample essay written according to your requirements urgent 3h delivery guaranteed
Order Now
Throughout her career, the South African novelist Nadine Gordimer has wanted to explore the terrain where personal interests, desires and ambitions encounter (and, not rarely, contend with) the demands and trials of a politically active life. She has had a keen eye for the exceedingly precarious moral situation of her own kind – the privileged white intelligentsia that abhors apartheid, detests the exploitation of 25 million unfranchised, economically vulnerable citizens at the hands of five million people who, so far, have had a powerful modern army at their disposal, not to mention the wealth of a vigorous, advanced capitalist society.
To oppose the assumptions and everyday reality of a particular world, yet be among the men and women who enjoy its benefits – those accorded to the substantial upper bourgeoisie of, say, Johannesburg and Cape Town – is at the very least to know and live uneasily, maybe at times shamefacedly, with irony as a central aspect of one's introspective world. At what point is one's thoroughly comfortable, highly rewarded life as it is lived from year to year the issue – no matter the hoped-for extenuation that goes with a progressive voting record, an espousal of liberal pieties? Put differently, when ought one to break decisively with a social and political order, put on the line one's way of living (one's job, the welfare of one's family)?
In past novels, notably "Burger's Daughter," Ms. Gordimer has asked such questions relentlessly of her own kind and, by extension, of all those readers who share her color and status in other countries less dramatically split and conflicted. Now, in "My Son's Story," a bold, unnerving tour de force, she offers a story centered around the other side of both the racial line and the railroad tracks – yet the dilemmas that confront her characters are at heart very much like those that plague affluent whites, insofar as they allow themselves to oppose the entrenched authority of the South African Government: how to measure up in one's daily, personal life to one's avowed ethical and political principles, one's activist sentiments and commitments.
The father who figures as the central character in this "son's story" is Sonny, a once obscure, humble schoolteacher whose political radicalization and prominence have been achieved at the start of the novel, which is told by the traditional, anonymous narrative voice of the author and by another, equally significant interpretive voice, that of Sonny's son, Will. Right off, the major psychological themes of disenchantment and betrayal are struck. The adolescent Will, telling a lie ("I would say I was going to work with a friend at a friend's house, and then I'd slip off to a cinema"), encounters his father in that very movie theater living a lie – there with a white woman, his lover. This is contemporary urban, cosmopolitan South Africa – movies desegregated, interracial sex no longer outlawed, but the heart of apartheid (its economic and political basis) still very much alive.
The son's surprise, anger, disappointment are expressed with great passion and vehemence – he, in fact, becomes the novelist's alter ego, an interesting split and one that enables a complex, many-sided, even contrapuntal presentation of what is at once a story of domestic manners (those all too familiar triangles of two women and a man, or of father, mother and son) and a tough-minded, fearlessly candid political novel in which any number of psychological and racial cliches are subject to a novelist's searching scrutiny.
In the early sections of "My Son's Story" we learn about the transformation of a "coloured" schoolteacher, his father an upholsterer, into a revolutionary leader and orator. An autodidact, he had read Shakespeare and Kafka over and over, obtained from them the ultimate secular wisdom of Western letters – a wry, stoic sense of life's tragic and comic (sometimes absurdly comic) aspects. From his people, family and neighbors alike, and out of his own soul's decency and kindness, he found the daily strength needed by anyone who wants to be an honorable, loving husband and father. For Aila, his wife, for Baby, their daughter and first child, for Will, named after Shakespeare (how do some of us jaded folk, schooled for years, ever recapture the innocence and heartfelt sincerity of such a parental decision?), Sonny, the low-paid, earnest, hard-working civil servant and educator, once had an almost infinite supply of concern and affection.
He attended them in every way – a sturdy householder, no matter the constant, terrible shadow of apartheid. But gradually Sonny got connected to his people's political struggle, an exceedingly dangerous one in a country whose ruling class for decades ruthlessly punished any and all activist dissent: a democracy for a white minority, a harsh totalitarian regime for a black majority. Gradually, too, he found less and less time for his family. He shows up now and then, but hurriedly leaves. To call upon a well-known biblical polarity, he is trying to gain a whole new world for others, yet his own family's world, maybe his soul, too, are in grave jeopardy.
Sonny's political ascent is a major topic for the novel's one narrator (who is obviously horrified by apartheid and anxious to see it ended, and is struggling to find the self-respect that goes with a principled observer's persistent dissent). It is this narrator who gives us a rather conventional, well-told account of a family's ups and downs, its transition from social and emotional ordinariness to a life of both marginality and prominence. Sonny goes to jail, and with that experience comes a spiritual transfiguration of sorts – the emergence of the political leader whose worth and integrity have been tested in the oppressor's bestial dungeons. Soon enough, he is privy to the exceptional life of the freedom-fighter – the hardship during and after imprisonment of relentless state surveillance, but also the respect and even worship that come his way from certain whites as well as his own people. One of the former, Hannah Plowman (she has a last name, none of the "coloured" people do), visits Sonny (talk about names!) in prison as a representative of an international human rights organization, and upon his release they become intimate.
This love affair is treated by Ms. Gordimer in her regular authorial presence with great tenderness, compassion, good will. Indeed, much of the novel's power and interest derive from her almost uncanny ability to portray each of the novel's characters with sympathy and subtlety. Sonny's gentle goodness, his immense personal dignity, his courage are emblematic of the best we have come to know over the past decades in Nelson Mandela and Martin Luther King Jr., and in those lesser known but no less brave, resourceful, idealistic men and women who have worked alongside them. Aila's endurance, her carefully maintained emotional stability, her generosity of spirit bring to mind any number of wives who have tried with all their might to hold things together at home while their husbands took on social and racial evils in the public arena.
Hannah Plowman is no fatuous or self-indulgent or arrogantly patronizing white liberal activist, a stereotype the author obviously wants strenuously to avoid giving to the legions waiting for just such satisfactions from her. Hannah's good will and intelligence are obvious, and so is her essential uprightness and honesty. She is the proverbial Other Woman, without the protection that racial victimization and political heroism afford. Yet the author who tells us of her wants us to understand, sympathize with, admire her; and in similar fashion, we are nudged toward a compassionate understanding of Baby, who is, however, the least satisfactorily examined of the major characters. Her youthful, rebellious self-centeredness is all too readily redeemed by an abrupt marriage, exile, and a turn toward her own kind of radical activism against South Africa, though from the relative safety of Tanzania.
There is, however, another way of looking at Sonny and, more broadly, at those who in public exhort others with respect to all sorts of virtues, even fight gallantly on behalf of them, yet who abandon their families for the heavy demand of political activism, though also for personal pleasures – not only sex, the easiest one for many of today's novelists to describe, but arguably more problematic (if not perverse) thrills and addictions such as celebrity and power. This alternative view is given expression by Will; the story, as the title tells us, is his take on yet another of our great men, our heroic figures whose courage and values we gladly applaud.
A novelist's brilliant decision works wonders, ever so slowly yet decisively. A boy stumbles into his august father's secret life, is stunned by the casual, relaxed manner in which the father is living that life, is confused at the seeming expectation that he, too, an adolescent belonging to a once tight-knit family, will take in stride such circumstances. His perplexity and frustration give way to a sustained, withering scorn – a sardonic voice that keeps at the reader, reminds us that this is a novel meant to look closely and with nuanced force at moral complexity, moral ambiguity, but most pointedly at moral hypocrisy, which is in no short supply among many of us, no matter our nation, our race, our class and, not least, our educational attainment. One more leader, a larger-than-life figure, is found to have clay feet – by his son, who has occasions aplenty to witness the human consequences of such a disparity between a public and a private person.
To the end, Will won't let up – his sharp, unsentimental vision contrasts tellingly with the lofty aspirations of the others. Even Aila gets drawn into revolutionary politics and, eventually, a trial that threatens to end in her imprisonment, too. (Like her daughter, she chooses exile.) Only Will stands apart – saddened, hurt, alarmed, disgusted. A fearful, cynical youth, he slowly becomes a discerning, thoughtful observer of his own family, not to mention, by implication, all those who talk up a good storm (in their books and articles, their lectures, their graduation talks, their political speeches) but live by rules other than those they choose to enunciate for their readers, listeners. In a stunning conclusion, a mix of prose and poetry, Ms. Gordimer tells us that her Will has lived up to his name: "What he did – my father – made me a writer. Do I have to thank him for that? Why couldn't I have been something else? I am a writer and this is my first book – that I can never publish."
She is suggesting that with respect to our moral and political leaders many important biographical facts may go unmentioned, even by those who know exactly the nature and significance of those facts. The sons of our idols (or the husbands, the wives, the daughters) keep quiet; friends and colleagues, even journalists and historians, speak tactfully, if at all, about certain matters, and justify their silence, their discretion, their apologias, with clever rationalizations.
The idol must not fall – consequently, a public deception persists, and with it a kind of public blindness. It is left to playwrights and novelists, our Shakespeares and Tolstoys and their descendants today (they who have no claim upon factuality or realpolitik) to render the many and often disparate truths of human experience, the inconsistencies and contradictions, the troubling paradoxes. The heart and soul of this brilliantly suggestive and knowing novel is its courageous exploration of such matters, of the conceits and deceits that inform the lives not only of ordinary people but those whom the rest of us invest with such majesty and awe.
ORDINARY LOVES, EXTRAORDINARY TIMES
Political themes are common in Nadine Gordimer's work, but the South African author insists they enrich, not mold, her fiction.
"I feel I have a political responsibility," she said in a telephone interview from her hotel in New York, her first stop in a series of American readings and lectures. "But I don't allow it to intrude upon my writing. The fact that my books appear to have strong political meaning is because this is what is in people's lives in my country."
Sonny, the dedicated "coloured" schoolteacher in her new novel, "My Son's Story," awakens to his own political responsibility at great personal cost. His activism and his affair with a white human-rights worker estrange him from his family, particularly his son, Will, a writer.
"The book is really about the problems the ordinary forms of love bring within a particular context," said Ms. Gordimer, "in which love of country is inextricably bound up with these other types of love. And by love of country, I don't mean gung-ho patriotism, but involvement with the time."
Ms. Gordimer, who is 66 years old and lives in Johannesburg, says she cannot speculate on how South Africans will view her latest book. But she does not expect to be criticized for writing from a black person's point of view.
"I was indeed brought up in a white enclave, but I've mixed with black people all my life, and they with me," she said. "They would certainly have the right to create a character like me."
Although Ms. Gordimer has been mentioned more than once as a candidate for the Nobel Prize in Literature, "I never think about it," she said emphatically – she is too busy with her work for organizations including the African National Congress, of which she is a member, and the Congress of South African Writers, which she helped to found and which provides black writers with books, workshops and help in getting published.
" 'My Son's Story' is also about writing fiction," she pointed out. "You know that you know something about people, and then you live alternative lives unobserved."
Related Topics