My Favourite Literary Character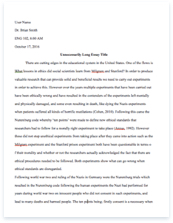 The whole doc is available only for registered users
A limited time offer! Get a custom sample essay written according to your requirements urgent 3h delivery guaranteed
Order Now
My favourite literary character is Sara Louise from Jacob Have I Loved, by Katherine Paterson. Sara Louise, mostly called "Wheeze" throughout the book, has a very interesting personality. She is selfless, but will not openly show it, she is foolish, but is witty, and she is hard-working, but still humble. Her complex qualities make her my favourite literary character.
Wheeze has always been compared to her seemingly perfect and angelic twin sister, Caroline. Ever since their births, it was Caroline who always held everyone's attention because it was Caroline who had nearly died, while Wheeze was forgotten. Being able to overcome the lack of attention that she was forced to live with is something that couldn't have come easily. Wheeze would also never complain, even when things were unfair for her. She had only one friend during childhood, a chubby, dirty boy named Call Purnell. When Wheeze grew older, she fell in love with him. But, not knowing this, he proposed to Caroline the same night, who then accepted.
Also, Caroline had gone to a fancy boarding voice school that was paid for by an aging captain, a man Wheeze and Call had helped all the time when they were younger. Additionally, Wheeze is shown to be very confused. After Caroline had gone away, Wheezed didn't go to high school. She was homeschooled by her mother and the Captain, and she spent her free time fishing with her father, a task meant for boys solely, to help with the family income. Wheeze only was home-schooled later in her teens, though, because she had refused to go at first, wanting to hide how hurt she felt that Caroline got everything she wanted while she got nothing. All these unfair things that Wheeze had to face and overcome show her into honest personality and her wholesome character, making her my favourite literary character.
At the end of this novel, things don't end up bad for her. Because of Wheeze's determination, she managed to become a doctor and moved away to a small city, far away from her hometown, called Truitt, the same name as her late father. Wheeze has a good life, at the very end.
Related Topics