My experience of learning second language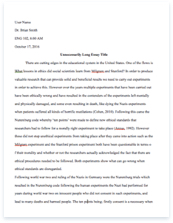 The whole doc is available only for registered users
A limited time offer! Get a custom sample essay written according to your requirements urgent 3h delivery guaranteed
Order Now
A reflective essay about my experience of learning second language language has been defined variously by various scholars. Generally, language is taken as the means of human communication. Learning a language is a mysterious task of human beings. Especially first language learning is too much amazing task. Sapir (1921:8) defines, "language is a purely human and non-instinctive method of communicating ideas, emotions and desires by means of voluntarily produced symbols." Language is the unique property of human beings because humans are only able to use language for the purpose of communication. Acquisition of the first language is easier in comparison to the second language because of lot of the natural exposure. So, the knowledge of first language is much more stronger than the knowledge of the second language. In first language acquisition there is strong motivation to the acquirers because he/she has to live with the language users. As originally from Brahmin community of hilly region I didn't get a chance to learn the languages other than Nepali. So, Nepali is my first language that I acquired subconsciously.
Now I am not able to remember the process of the learning of my first language because it had happened completely in natural setting. Because of the lot of exposure from parents and elders it became easy for me to acquire my first language. Even without knowing the word grammar I was able to communicate in my first language with the scholars of that language at the age of three. As I lived in remote place and had very little access to technological devices. It was until the age of eight that I was monolingual. It was in class four when I was introduced with English as a foreign language which is my second language. Gass and Selinkar(2009,p.7) define SLA as the term that "refers to the learning of a language after the learning of the native language. As with the phrase 'second language'L2 can refer to any language learned after learning the L1, regardless of whether it is the second, the third, fourth or fifth language." I learned this very language, (my second language) with least exposure. As a subject teacher, who was only S.L.C passed taught up English.
His 40 minutes class let us with almost rare chance of interaction. The only way of teaching he used was drilling. Instead of being motivated I felt very difficult to gain knowledge about second language. We were limited within phoneme and morpheme until class five and in class six we got some knowledge of syntax and semantic. The teacher used to translate all the vocabulary items into Nepali as it is well known method at that time. I was least motivated and my only target was to pass the final assessment. So, I paid little attention towards learning that language. It was my grade 8 where I got motivated by our subject teacher about the importance of learning English. It helped me to shape my attitude towards the language. I became motivated and with conscious efforts I started to pay a lot of attention. During this course of time I encountered lot of problems in different ways right from pronunciation about which I was completely unaware of. My first language i.e. Nepali also obstructed in learning phonemes.
Likewise I felt difficulty in learning grammar where our teacher least focused. The most significant challenge was about exposure where it was almost impossible for us to interact with each other in English even our teacher till secondary level taught English using Nepali language. G.T method was the method used by our teacher. I started listening English news and B.B.C which increased my competency in English to some extent. Sometimes I even tried to use English with English teachers and my close friend that helped me to know my actual errors and improve my English. It was not until class 12 I started to speak English where I relatively got more exposure and started to communicate in English. There is varied amount of difference between first language acquisition and second language learning.
First language acquisition takes place almost in natural setting which is not the case in second language learning which takes place in artificial classroom environment. As compared to the first language second language takes relatively more amount of time. First language acquisition is not affected by non language factors like: sex, society, motivation etc. whereas second language acquisition is highly determined by such factors. Second language learning is mostly conscious but first language acquisition is subconscious. Thus it can be said that second language learning is a complex task in absence of naturalistic environment. A second language learner cannot achieve native like proficiency if he/she does not have a lot of exposure n interaction in the target language.
Key Materials:
1. Gass and selinker(2013). Chapter 2
2. Sharma Uma Nath,(2009).Foundation of Language &Linguistics. Shikhar Samundra Offset Press. Bagbazar,kathmandu.
Related Topics