My English writing experience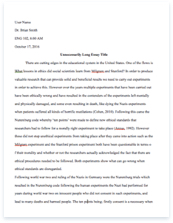 The whole doc is available only for registered users
A limited time offer! Get a custom sample essay written according to your requirements urgent 3h delivery guaranteed
Order Now
English is not my native language, but it was always my dream to be fluent in it. I first started to learn it when I was in elementary school in Russia. At that time we never had to write essays, we only studied the letters, numbers and small vocabulary. Later in the high school I learned descriptive topics and was able to tell and write in English about myself, my family, my country and my hobby. The most of my knowledge came from my college, where English was my second foreign language I have chosen to study, the first one was German. I remember having hard time to rehearse around hundred words for each class, to read long classical texts and complicated newspaper articles. However, the hardest part was to translate from Russian to English complying with the syntax and observing lexical rules. Unfortunately I never had a chance to write an essay in English when I was in college and this, I think is one of my weaknesses. When it comes to writing I feel diffident. It is more than eight years already since I live in the United States and, of course, my English is much better now than when I first came.
I think the best way you can learn the foreign language is when you are directly exposed to it: I tried to communicate with native speakers, to listen to the pronunciation of the words and construction of the sentences. However, there is one problem with living in NYC , it is so multicultural that even English as language is culturally shaded. I watched TV paying extra attention to unfamiliar words and expanded my lexicon. I believe my English is improving every day as I discover new things for me, read new book or watch the TV programs. I have got a good experience in writing in English at my first job. I worked for transportation company and one of mine responsibilities was communicating with our clients via emails, informing them about the status of their orders, arising technical problems and delays. I had to write the letters to attract new customers and to create advertisements to post them in local newspapers. I never thought about English writing this way, but it really plays an important role in my life.
I use it to make notes , create my "to do" list , write down what I need to buy when I go for grocery shopping. I stay in touch with my friends using Facebook , where we post to each other and share the news. The progress and computerization changed a lot the communication between people, before people were more literate and used rich vocabulary, nowadays abbreviations and jargon are more in trend. My academical English writing started recently in Fall 2014, when I decided to go for my bachelor degree in nursing and registered for prerequisite courses online at Cayuga Community College. It was Psychology where I had to write the most I have ever written in my life, research papers lasting up to four pages long. I had weekly assignments to complete consisting of answering the questions about the paragraphs, expressing my own opinion about particular topics and participating in class discussions.
I still find it hard to write long papers because for me it is double work. First I have to think what I want to write, to formulate an idea in my language and than to translate it in English trying to accurately convey the meaning. Sometimes I get confused what type of sentence I should use, and if the punctuation is right, because the norms and sentence structure in English and Russian are so different. I wish I had more experience in college English writing because I don't feel myself very confident, but I will try my best in this class. I know there is a lot of room for improvement, and I hope that this course will help me a lot. One of my goals is to learn how to write different types of texts, improve my essay skills, learn how to analyze poetry and prose. This will help me with achieving my career goals.
Related Topics