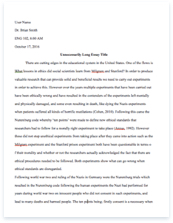 The whole doc is available only for registered users
A limited time offer! Get a custom sample essay written according to your requirements urgent 3h delivery guaranteed
Order Now
Comprehensively analyse how the operation and integration of natural processes within your chosen New Zealand geographic environment have led to the formation of one significant feature. New Zealand geographic environment – Muriwai Coastal Environment Feature – Sand dunes situated at the back of Muriwai beach
Introduction
Muriwai Coastal Environment is located on the west coast of the North Island. It is located west of Auckland, midway between the entrances to the he Manukau and Kaipara Harbour. It is located between Woodhill Forest and Waitakere Ranges. It's nearest settlements are Kumeu to the east and Helensville to the south. It is a 3km area stretching from Okiritoto stream in the north to Māori Bay in the south. The area comprises of two beaches, Muriwai beach and Māori Bay. The two beaches are separated by a headland (Otakamiro Point). Beaches face out toward the Tasman sea. This essay is going to look at the natural processes that interact to form the sand dunes, located toward the back of Muriwai beach. These processes are Long shore drift (LSD), saltation, interception by vegetation and dune accumulation. Long shore drift
LSD has provided the sand to form dunes. Sand was transported to the Muriwai area by L.S.D. Diagram 1.
As a result of LSD sand along the west coast (including the black titanium magnatite sands from Waikato Heads) was transported to Muriwai and brought to shore by constructive waves (i.e. less than 10 waves per minute break). These waves have a greater swash than backwash and therefore depositing more sediment on to the beach than they remove. This sand at the beach provides the source of sand to form dunes. Saltation
Saltation is wind transporting the grains of sand. If beach sediment is between 0.25 and 0.5mm and winds are relatively strong (+16kph) sand moves up on to the beach. As sand bounces along the beach its impact causes more sand to 'explode' and get carried by the wind up the beach. Diagram 2
Prevailing winds at MCE are South Westerly (58% of the time). MCE receives winds of +16kph during both the summer and winter months. The combination of both wind speed and direction enables sand to move up Muriwai beach towards the sand dunes. The beach also has a large width (300m) and intertidal range (+100m). The beach gradient is also gentle averaging 2°. Having large areas of sand exposed at low tide allows for evaporation to occur and sand to dry. Dry sand and gental beach gradient further accelerate the process of saltation at MCE. Interception by vegetation
As sand moves up the beach vegetation (at Muriwai Beach the pioner vegetation is Marram Grass) traps the sand and an embryo dune begins to form. Vegetation cause a drop in the wind speed (velocity) thus causing the sand to drop and trapping the sand. As more and more sand is trapped it can eventually build to form a dune. Diagram 3
Dune accumulation
Dunes continue to be added to by further saltation. The dune is stabilised by the plant roots which hold the dune together. Marram grass is able to grow through the continual coverings of sand and therefore continues to intercept new sand that accumulates. Their roots hold the main structure of the dune stable. Yellow dunes at Muriwai (up to 10m tall at the southern end of Muriwai beach) have secondary plants growing on them e.g. Spinefex, further stabilising the dunes. Conclusion
In conclusion LSD, saltation, interception by vegetation and accumulation are all processes that interact to form sand dunes at Muriwai beach. Dunes may not be in formation all the time for several reasons, e.g. the wind blows from the SW (blowing in a landward direction) 58% of the time, winds are often over 16kph but the area does experience calm winds and waves are not always constructive along Muriwai beach (some are destructive). However when all processes are in occurrence the four will work together continue to formation of sand dunes at Muriwai Beach.
Related Topics