Muriel Rukeyser's "Looking at Each Other" and Emily Dickinson's "Because I Could Not Stop For Death"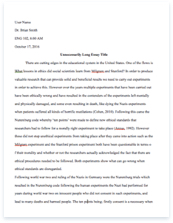 The whole doc is available only for registered users
A limited time offer! Get a custom sample essay written according to your requirements urgent 3h delivery guaranteed
Order Now
PaulineThe world is becoming more specific; therefore, the writing techniques are becoming more specific. Writers have a wide variety of literary tools such as allusion, metaphor, symbolism, and irony. Irony is the most common and efficient technique of the satirist. Since this technique is so popular and is being used in many different ways, people do not really understand the true meaning of the word. A clear understanding of the word irony, as it applies to literature, can be attained by an analysis of its formal, historical, and informal definitions.
Muriel Rukeyser is an American author and political activist most recognized for her portrayals of feminism, social justice and equality. In her poem, "Looking at Each Other", she has envisioned a scenario of absolute unification amidst two lovers. Rukeyser lists various motions and emotions that are being reciprocated between both people with each and every line beginning with the word "yes". The author's choice in using this word is of no coincidence for it is a word universally recognized to represent validation. She wants the world to know that both entities are fully aware of what is going on around them regardless of how the world perceives their relationship. "We fought violence and knew violence, We hated the inner and outer oppression". These lines are mentioned in lines 8 and 9 in order to illustrate the fact that society reprimands their affiliation. However, simultaneously, she illuminates the compatibility that exists between both individuals with lines such as, "We knew each other very well" and "We had heard music together".
They key element that Rukeyser uses to epitomize the unconditional love that is being endured by both individuals is the element of Irony. The first half of the poem indicates that the two have endured many feelings together over a period of time, whether those feelings be oppression or affection. But as the poem develops, we notice that the narrator begins to tell her account almost as if each person was seeing the other for the first time and experiencing feelings that had never been felt before. "Yes, it was beginning in each." The author is trying to emphasize the extent of love that is being felt from each individual and how these feelings are stronger then ever. No matter what society tries to evoke, the unconditional bliss that each person feels for the other is merely a part of an undying flame.
Emily Dickinson is an author who has achieved notoriety for incorporating themes of death into her poetry. "Because I Could Not Stop For Death", serves as a perfect example. In poem, Dickinson takes quite an existentialist perspective whereas she is questioning whether or not she should be afraid of death. She uses personification as a literary tool in her poem in order to attribute human like characteristics to something that is not. In the first paragraph she describes death as kind and genial while also uses the term "carriage" when hearse would be more appropriate. These two aspects of the opening paragraph undoubtedly clarify her attitude towards this sensation. Even though we acknowledge through her wording that she is not even ready to be taken ("For only gossamer my gown, My tippet only tulle"), she completely embraces the idea and does not try to fight it.
She feels as though the process is completely convenient and necessary. The poem takes us through several stages of development that the narrator and each and every one of us have had and will ultimately experience; that of childhood ("We passed the school, where children strove"), of adolescence and adulthood ("We passed the fields of gazing grain"), and of death ("We passed the setting sun"). Towards the end of the poem, the author's wordings are much more abstract and unattainable in comparison to the easily graspable imagery that she provided otherwise. This is apparent in the final two paragraphs with the author indicating that death has now taken her.
The irony in this poem resides in Dickinson's optimistic affection towards death. Death is usually a gothic and dreary topic when discussed. However, the author takes an utterly diverse approach. Death came to her as a kind companion, and took her to a land of eternal peace. The poem showed that when death arrives, it is also accompanied with immortality. Therefore, her depiction of death is not fearful but comforting. As an agent to immortality, death was personified as a kind and gentle person with whom everyone must travel in order to reach paradise.
Muriel Rukeyser and Emily Dickinson are both respectably multifaceted in unique ways. Various techniques of personification, irony, and imagery were utilized in order to project a better understanding of their beautiful minds.
Related Topics