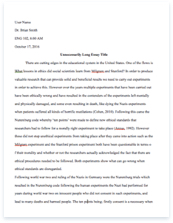 The whole doc is available only for registered users
A limited time offer! Get a custom sample essay written according to your requirements urgent 3h delivery guaranteed
Order Now
In the essay, " The Place Where I Was Born" Alice Walker describes that her life it was altered when she left the place where she was born. She wishes to go home. Walker feels she is displaced person when she moved from her town in Georgia to California. Even though California is a state filled with beauty, quiet, and peace, but she has nostalgic for the town in which she was born. She usually sits on a swing on the deck of her house in California for hours alone. When she sees the landscape and trees around remembered her the town where she lived.
Also, there was the tree in the town that she feels the gratitude for it because she loved it as a child. However, I have ways of comparing with Walker's much like motives for nostalgic, were for reasons of moving to another country. I thought that if I were to move to another country that would be easy. It's unfortunate to live in the place away from your country, family, and friends that are difficult, especially if this place is so far away from your country where you cannot go if you miss them and you want to see them. Now, when I read about Walker's felt when she left the place where she was born.
I feel nostalgic to my country and remember what is happening to me. Although the idea of studying abroad might sound difficult, the experience I will get from the interaction with another culture, different approach to teaching and what I need to succeed in the future are worth it. The nostalgic experience of the case is somehow similar to what I went through after transferring from one place to another. Letting go is really hard but this is what makes us grow as individuals. People come and go but memories will last forever. The difficulties of life are intended to make us better.
" I am a displaced person". The first day, when I prepared to come to the United States, I was excited to arrive at the diverse place. I could not have realized the distinction between the life in Saudi Arabia and in the United state. When I went out from the airport, I realized that everything in my life will change. Then, I remembered that I needed time to learn the new language but in the same time, I could not have spoken with people because I did not have it. This was the first problem faced me, and made me feel lonely. So, I lived a long time alone without friends.
When I arrived in Northern California, it was a huge city and there are people from the most countries. I went on the journey around the city. Then, I stood in front of the ocean beach and breathe the fresh air. I realize how I am lucky. As the Walker's said " All this the beauty, the quiet, the cleanliness, the peace is what I love. I realize how lucky I am to have found it here". However, when I went to the sea in my country, I was delighted because of my family with me. In the morning, we were running to the sea and swimming. Then, we sat together, and everyone said the funny story happened to him in the past.
It is the most beautiful memories. Also,  Walker said "When her view of the mountains and redwoods makes her nostalgic for small rounded hills easily walked over". When I open the balcony and look at the sunrise or sunset makes me nostalgic to my room. When I want relaxed I do that. Although the weather is various. But that is what makes me feel satisfied when I do that I am nostalgic for the place where I was born. I like a lot of things there. It has a great history, there are some beautiful old cities. There are beautiful nature, mountains, and the beach.
There are places on the beach where you can be alone, so I like that. People are very friendly. I don't think there is the most beautiful place, but I like my country. " I am nostalgic for the land of my birth". I remember the early morning when I and my family set under the tree and eat breakfast together. "I remember early morning fogs in Georgia" One year ago, When I arrived in the United States. I discovered a whole new culture I have to adapt to it. But the adapting to a new culture is difficult for a person who does not have the knowledge and leaves his country for the first time.
Especially, if this culture dissimilar to my culture so that makes me feel defeated because I believed I could not continue. Even though my family was with me and my parents tried to encourage me to keep on. I believe the best thing about study abroad, how I gain experience, learning about the new culture and knowledge different people. This experience can be the best thing of my life. Also, study abroad is a challenge to me, and I become independent in my life and not need to support of my family to complete my life that also makes me learning something new that I do not try to do it before.
I tried to fit my new life, but this is complicated because this is the first time I live without my family. I cried some days because I am lonely and I miss my friends and family, I was always hanging out with my friends but now I do not find friends so far. So I usually sit in my apartment alone every weekend. Several times I thought to go home and give up the study, then, I adapted to my new life and I loved the United States. Even though, when I will be in my country, I feel belonging because I am in the place where I was born with my friends and family. So, I cried for days when I left my country.
It is like a friend to me, if I get bored I go to the sea or garden to breathe clean air and I feel a satis faction. Walker's Says  "I cried one day as I talked to a friend about a tree I loved as a child". Ultimately, a person can stand strong alone, you should be a strong person to achieve your dreams and completion your educate. There are some people out there who are too afraid to step outside their country because they're afraid of failure. But the ambition of a person has to be greater than his fear of failure. In order to be capable to accomplish his ambition. I am waiting until I finish my studies so I can go home.
Related Topics