Movie Review The Candidate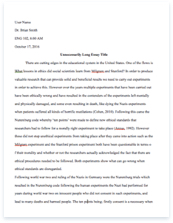 The whole doc is available only for registered users
A limited time offer! Get a custom sample essay written according to your requirements urgent 3h delivery guaranteed
Order Now
The Candidate starts with the campaign manager, Marvis Lucas, going to California so he can select Bill Mckay as the Democratic senator. Because there was an open Senate seat against incumbent Crocker Jarmon, they decided to choose Bill Mckay. Bill dislikes anything to do with politics, so Lucas persuades him to run for democratic senator by ensuring Mckay that he'll have the perfect platform to get out his social and political message without difficulty and records his guarantee on the inside cover of a matchbook, 'You lose.' This means that the worst thing to happen to Bill would be losing the election. Later on, Bill decides to attend a Republican rally and notices that Republican Crocker Jarmon is unfairly criticizing liberals. This was also a contributing factor that made him run for Democratic Senate. He then announces his candidacy to a small group of reporters and impressed them by his honesty and lack of political talk. Bill addresses his support toward welfare and busing. As the movie advances, Mckay is a little shy and self-conscious with people but then he gradually becomes more bold with the crowds. Even though he wasn't on board with it, Bill complies orders from a media advisor to cut his hair and dress more dressy. During the primary election, Bill won by making small comprises to voters. His strategy was to go out and talk to the people and succeeded almost every time he communicated to groups.
The few times his strategy didn't work was when he went to go talk to African American women in a clinic. All you could hear were cries from babies and the ladies arguing with Bill. Since the intent is to lose Mckay had no worries until Lucas reveals that current polls calculate that he'll receive only 32 percent of the vote in the general election. Marvis lashes out at Bill, assuring him that a complete thrashing in November will make them both laughingstocks.
Media coverage was handled well because if bad clips were recorded, they eliminated them immediately. The media advisor made Bill Mckay look like he was the best nominee. Bill Mckay looked humble and understanding when speaking at a fundraising dinner, making a factory-gate appearance or a speech before a special interest group, McKay was always tracked by the electronic eye of the TV camera. I believe the propaganda did work because of how much they actually used the slogan 'McKay: The Better Way". For example, he continually said that there had to be a better way in his speeches. Additionally, Mckay had been aching to debate Crocker Jarmon, but Jarmon's reply was, 'sure you do son.' , until Bill's father endorses him and candidate Mckay makes progress, Crocker Jarmon agrees to the debate.
The debate was very effective because Mckay finally stood for what he believed. He pointed out the main issues in society which left Jarmon very flustered and angry. I learned that Bill cared more about his citizens then Crocker Jarmon. The debate proved that Bill was the better candidate. Bill Mckay was trying to say in his closing statement that if society didn't change the world wouldn't improve. He said they had to start making changes before it's too late which meant that sooner or later, the class wouldn't accept the modifications. The night before the election, Bill looks at the matchbook on which Lucas wrote 'You lose.' bringing flashbacks to his past self. Despite the endless rain on election day, Bill and his young campaign volunteers did their best to spread the news and get people to vote. The election results show that Bill is starting to take the lead, and his San Francisco campaign headquarters convert to a triumphant party. When television broadcasters finally state that Bill has been selected his father goes up to him and says, " Son, you're a politician.' with a very greedy laugh. Mckay goes in a state of shock and urges the euphoric Lucas for a moment alone. Bill has hardly several moments alone with Lucas to question, 'Marvin, what do we do now?' before a mob of enthusiastic advocates storm into the room. Both moments are very significant because it shows how Mckay lost himself during the process.
The interpretation of what his father called him at the end of it all was saying that he's like him now. The father was proud that he was following his footsteps. Bill realized that he became his worst enemy. He hated anything to do with politics and politicians. When he was talking to his manager he was in a state of confusion because he was deemed to lose. He didn't know where to go from there considering he was never meant to be a senator. Can a candidate for any political office in our homeland arise from a system without losing his identity or sincerity?
Related Topics