Money and Security Plant Complex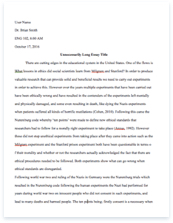 The whole doc is available only for registered users
A limited time offer! Get a custom sample essay written according to your requirements urgent 3h delivery guaranteed
Order Now
The first paper money circulated in the Philippines, Pesos Fuertes, were issued in 1852 by El Banco Espanol Filipino de Isabel II, the first bank established in the country. The banknote, "Strong Pesos" in English, had denominations of 5, 10, 25, 50 and 100.
The American authorities issued silver certificates series dated 1903 to 1918, then later replaced these with treasury certificates. The liberation of the Philippines in 1944 gave rise to the Victory notes Series No. 66, wherein the word "Victory" was overprinted on the new treasury certificates. Eventually, these Victory Notes were overprinted with Central Bank of the Philippines to announce its establishment in 1949.
El Banco Espanol-Filipino De Isabel II, renamed Bank of the Philippine Islands (BPI), and the Philippine National Bank (PNB) were authorized to issue banknotes during the American era, from 1908 to 1933 for the former and 1916 to 1937 for the later. Republic Act No. 211 dated 1 June 1948 ordered the withdrawal of the PNB notes from circulation.
Between 1941 and 1945, the Japanese Occupation forces printed millions of paper bills of several denominatons to replace US- Philippine currency. The notes, as fiat money, had no back up reserves, thus, Filipinos dubbed dit "Mickey Mouse" money since it was next to worthless. During the worst inflation in the Philippine history, Filipinos would go to the market laden with "bayongs" (native woven bags) OF "Mickey Mouse" bills since one duck egg cost 75 pesos, and a box of matches more than 100 pesos.
Guerrilla Notes or Resistance currencies were issued by different provinces and, in some instances, municipalities through their local currency boards to show resistance against the Japanese occupation. Most guerrilla notes were in low denominations since they were needed for everyday circulation.
The creation of the Central Bank of the Philippines in 1949 paved the way for the issuance of banknotes and coins of the English, Pilipino, and Ang Bagong Lipunan (ABL or the New Society) series. In 1978, the Central Bank's Security Plant Complex with facilities, minting and gold refinery was established. The New Design Series for banknotes, and the Flora and Fauna and Improved Flora and Fauna series for coins were subsequently issued.
Established in 1993, the Banko Sentral ng Pilipinas issued the BSP series incorporating the new seal of the central monetary authority and enhanced security features. The BSP's Security Plant Complex produces the following currencies in current circulation, 1000, 500, 200, 100, 50, and 20 peso banknotes and 10, 5, and 1 peso and 25, 10, 5 and 1 sentimo coins.
Related Topics