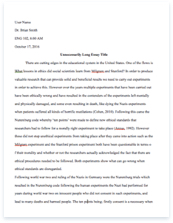 The whole doc is available only for registered users
A limited time offer! Get a custom sample essay written according to your requirements urgent 3h delivery guaranteed
Order Now
According to the Columbia Encyclopedia, "Katherine Mansfield is regarded as one of the masters of the short story" (Columbia). She is known as a talented musician (Columbia). She uses music in her short story "Miss Brill" to help set the stage for the play that is about to begin. In addition to becoming "the first Canadian to win the Canada-Australia Literary Prize in 1977", Alice Munro preferred to write "about women's lives and motivations" (Encarta). Katherine Mansfield's story "Miss Brill" and Alice Munro's story "Prue" have similarities and differences between them by lonely women acting life out in imaginary plays (in which they are the main characters) and the use of symbolism.
In both stories, the main characters are lonely. Miss Brill is a lonely old woman who enjoys going to the park every Sunday. She listens to the band, watches, and listens to all the people that come there. She tries to hide her "emotional isolation, by pretending she is a cast member in a stage production" (Mansfield 260). Miss Brill's only friend is her fur coat. She notices every detail among it, like the feel of the fur, the sad eyes, and the nose, which is not firm anymore. She even named the fur "Little Rogue." She has become accustomed to talking to it, and pretending it is talking to her: "'What has been happening to me?' said the sad little eyes" (259). Miss Brill does not talk about any family or friends during her time on stage; however, she was disappointed that "the old man in a velvet coat," and "a big old woman did not speak" (259). This shows her loneliness as well because "Miss Brill always looked forward to the conversation" (260). She also developed a habit that would end up hurting her in the end: "She had become really quite expert, she thought, at listening as though she didn't listen, at sitting in on other people's lives just for a minute while they talked around her" (260).
In contrast to Miss Brill, Prue has many friends "most of them being Gordon's friends and his wife's friends" (Munro 467). Prue is very likable and her friends feel sorry for her because of how Gordon keeps switching from his wife back to her. Instead of having her friends feel sorry for her, "she laughs them out of it" (467). Prue also has an ex-husband and grown children. She refers to her grown children as "the products of an early Vancouver Island marriage…a cosmic disaster" (467). In contrast to other people's children, who come to get money, Prue's children "bring gifts, or make improvements for her house, and try to do her accounts" every time they visit (467). However, Prue is still lonely and she is going through life as a spectator, watching life go by. She is "bright and thoughtful, a cheerful spectator" (467). Prue is somebody who presents a big part of her life in: "anecdotes, and though it is the point of most of her anecdotes that hopes are dashed, dreams ridiculed, things never turn out as expected[…]" (467). This is where Prue's character in her play begins.
Both women, Miss Brill and Prue are the main characters in their own imaginary plays. During Miss Brill's Sunday's at the park, she is becoming very observant to the people around her, especially the band. She knows when it is the season for the band because they sound "louder and gayer" (Mansfield 260). Miss Brill claims they play better when strangers are present in contrast to when only the regulars are there. She asks herself, "Wasn't the conductor wearing a new coat? She was sure it was new" (260). Miss Brill has heard the band play so many times that she even knows when they will repeat a note. Prue is very observant like Miss Brill, only she notices everything about Gordon's house. The idea of it having four bathrooms amazes her. Prue, when describing Gordon's house, always asks, "Do you know it has four bathrooms?" (Prue 468). She likes the idea of the houses' design but thinks it is a bit much. She explains how Gordon's house has "a raised dinner area, conversation pit, music pit, and a bank of heavy greenery under sloping glass" (468).
Unfortunately, Miss Brill and Prue have created plays with sad endings. Miss Brill listens to a conversation that a young couple are having, while sitting next to her. It is a conversation that will, however, change her life completely. The boy asks the girl to do something and the girl says, "Not here, I can't" and the boy asks, "Why because of that stupid old thing at the end there?" (Mansfield 262). The boy then goes on to say "Why does she come here at all-who wants her? Why doesn't she keep her silly old mug at home?" (262). However, for Prue, it is not a boy and a girl's conversation that ruins her made-up play, but a younger woman whom Gordon is in love with. During Prue and Gordon's last dinner together, Gordon's doorbell rings: "when he answers it, the young woman throws her overnight bag at him" (Munro 468). When Prue is asking him about her, Gordon says, "I think I'm in love with this person" (468).
Then he has the nerve to go on and say, "But I do think I want to marry you in a few years time" (468). Prue is not surprised by Gordon saying this to her. All Prue can manage to say at this point is "well, I guess nobody knows what can happen in a few years' time" (468). However, Miss Brill is heartbroken when the boy and girl are finished speaking. The loneliness and the plot of the play continue for Prue and Miss Brill. Miss Brill and Prue have their own ways of making up for their loneliness.
Miss Brill and Prue pick out items that symbolize them back to their own imaginary plays. Not only does Miss Brill's fur symbolize her Sunday afternoons in the park as a scene in her play, but her routine of stopping at the bakery on her way home for a slice of honey cake does as well. It is always a treat for her to wonder if there is an almond in her slice. Miss Brill describes it as, "If there was an almond it was like carrying home a tiny present-a surprise-something that might very well not have been there"(Mansfield 262). After the overheard conversation in the park, this scene in Miss Brill's play is ruined. The uncaring comments by the strangers contribute to her loneliness. Miss Brill is so upset that she does not even try to stop at the bakery on her journey home that afternoon. When she gets home, she sees the box on the bed that her fur belongs in, and "she unclasped the necklet quickly; quickly, without looking, laid it inside" (262). Miss Brill wanted to put away anything that referred her back to the park.
Not only was she upset by this but "Little Rogue" was as well: "But when she put the lid on she thought she heard something crying" (262).On the other hand, Prue does not get as excited as Miss Brill. Prue finds herself taking small items from Gordon's house from time to time. Prue does not see taking Gordon's possessions without asking as stealing. She explains, "Taking one is not real theft. It could be a reminder, an intimate prank, a piece of nonsense" (Prue 469). The cufflink was not just a piece of nonsense to Prue, but something that would symbolize him back to her. Prue's ending does not seem to be as sad as Miss Brills'. Prue does not stay to eat breakfast at Gordon's house because she already has the cufflink in her pocket. "When she gets home, she puts the cufflink in an old tobacco tin that her children bought for her" (468). Before she closes it for the last time she explains, "Now the tin has in it several things besides the cufflink-all small things, not of great value but not worthless, either" (468). Prue is used to her on again off again relationship with Gordon. She is unmoved by their endings.
Miss Brill and Prue are lonely women that acted life out in imaginary plays and found items to symbolize them back to their plays. Katherine Mansfield added her music, the band, in this story to brighten it up some. Alice Munro obviously centered the story of Prue around a woman because that is what she enjoys writing, and that is why the ending is not as sad for Prue as it was for Miss Brill. Was it even an ending for them both or perhaps a new beginning?
Related Topics