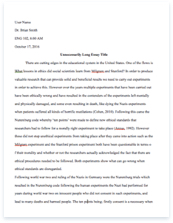 The whole doc is available only for registered users
A limited time offer! Get a custom sample essay written according to your requirements urgent 3h delivery guaranteed
Order Now
The company began in 1945 with a single drugstore owned by Mariano Que. He named it after Mercury, the messenger of the gods in Roman mythology, whose caduceus is sometimes used as a symbol of medicine. The store began cutting packaged, bulk items into single pieces and selling them individually; this practise is colloquially called tingí-tingì in Filipino.
Upon the invitation of Ayala Corporation, Mercury Drug opened its second branch in May 1963 at a developing commercial center in Makati now known as the Ayala Center.
In 1965, Mercury Drug established its landmark branch by Plaza Miranda, Quiapo, Manila, which is notable for its large outdoor LED screen.
Definition of 'Industry'
A classification that refers to a group of companies that are related in terms of their primary business activities. In modern economies, there are dozens of different industry classifications, which are typically grouped into larger categories called sectors.
Individual companies are generally classified into industries based on their largest sources of revenue. For example, an automobile manufacturer might have a small financing division that contributes 10% to overall revenues, but the company will still be universally classified as an auto maker for attribution purposes.
MICRO ENVIRONMENT
Suppliers:
Marketing Intermediaries:
Ahead of its time, Mercury Drug has been in the forefront of marketing innovation and modernization. From its "tingi-tingi" or by piece method of selling in 1945, it pioneered the motorized delivery service in 1948 thus putting into action Mercury Drug's first vision – "to serve you, to have what you want, when you want it." Then, when drugstores closed during noon time and opened 5 days a week, it introduced a 17-hour, 7 days a week drugstore service in 1952 and finally becoming today's 24/7 drugstore chain with its "Gising 24 Oras" operations in major locations nationwide. Its self-service retail concept launched in 1963 is now institutionalized as the Store Conversion Program where Mercury Drug stores are converted into superstores that combines its pharmacy operations with convenience stores. It did away the traditional everything-over-the-counter selling and adopted superstores, which provided customers with faster and more convenient way to shop and with a wider range of products to choose from. The overall impact of these innovations was that they provided a better way of making medicines affordable and accessible to more Filipinos.
With the ushering in of the age of technology and the emergence of challenging market conditions and growing customer requirements, Mercury Drug redefined itself to adapt to its business environment. To further improving its store level operations, the computerized Take Order Stations have sped up serving time per customer, resulting to reduced waiting time. Its Suki Card, a customer value card, has enabled its loyal customers to earn points on their purchases which they can use as rebates on their next purchase. The Mercury TV, installed in more than 300 branches, a true convergence of retail and entertainment or "Retail-tainment". It has been providing customers with a daily dose of tips on healthy lifestyle through simple, crisp and highly informative materials. Its continuous in-house Service Excellence Training Program for its employees has improved service excellence and customer relations at the stores. Even now that it has strongly established itself as the country's No. 1 company in the drug retail business, Mercury Drug will not rest on its laurels. Instead, its successes serve as springboard for future marketing strategies aimed at meeting customer expectations and making every Mercury Drug purchase a pleasant experience. Principal Competitors in Micro Environment:
Caltex; I-Mart International Corporation; Phils. Corporation; Easy Mart; Petron Corporation; Philippine Seven Corporation; Robinsons Convenience Store Inc.; Seaoil Philippines Inc.; Shell Philippines Inc.; Philippines Corporation. Customers:
The customers or the consumers of mercury drugstore are both those in higher class or rank and file costumers who can afford the budgetary subsidy of a product.
MACRO ENVIRONMENT
Demographic:
Employees: 7,000
Sales: PHP 42.98 billion ($8.8 billion) (2003 est.)
NAIC: 446110 Pharmacies and Drug Stores
Mercury Drug Corporation is the Philippines' dominant pharmacy group. The Quezon City-based company operates a national chain of more than 450 drugstores, including company-owned and franchised stores. Mercury Drug is estimated to sell as much as 60 percent of all medicines sold each year in the Philippines (the country's hospitals sell about 12 percent of medicines). Mercury Drug's pharmacies follow the American model, combining drug and medical equipment sales with over-the-counter medicines, personal care items, basic household needs, cosmetics and other beauty products, and the like. Most of the company's stores also are equipped to store and sell serums, blood plasma, albumin, and similar biologically active medical products.
In addition to its drugstores, Mercury operates a chain of Mercury Drug Superstores. Generally attached to the company's pharmacies, the Mercury Drug Superstores extend the group's assortment to include convenience store and fast-food items. By the mid-2000s, Mercury Drug Corporation operated more than 150 Mercury Drug Superstores. Founded by Mariano Que, who first sold pills from a pushcart in the 1940s, Mercury Drug Corporation remains a privately held company. Leadership of the company also remains in the family: The company's president is Mariano Que's daughter, Vivian Que-Ascona. Mercury Drug is a subsidiary of the Mercury Group of Companies, which governs other Que family interests, including the 10*Q convenience store chain and the Tropical Hut fast-food group. In 2003, Mercury Drug's revenues amounted to nearly PHP 43 billion ($8.8 billion).
Related Topics