McDonald's and Burger King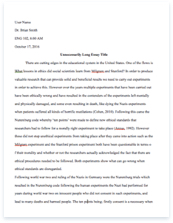 The whole doc is available only for registered users
Pages: 10
Word count: 2485
Category:
A limited time offer! Get a custom sample essay written according to your requirements urgent 3h delivery guaranteed
Order Now
With the number health conscious people out there, tapping into this market can be lucrative. Yet a lot of people who would like to eat healthier are unable to because of time constraints. These people are restricted to the greasy fattening foods that most fast food chains like McDonald's and Burger King sells. What if there were healthy fast food restaurants? People could get food quickly with out sacrificing their health. This paper examines how a healthy fast food extension of the Fresh Choice chain of restaurants could exist in today's markets.
Market Analysis
Consumers
Given that we are trying to promote a fast food health food restaurant, it is important to understand who the potential customers are and if possible sway less likely patrons to the establishment. The most obvious customers are health conscious ones and since this is a fast food extension, most of are customer will probably be busy. Fast food customers are also a likely target. Another strategy would be to target customers who know they should eat healthy and maybe feel guilty for not doing so.
Anticipating the needs of customers can be hard as their preferences change over time. This is why extensive market research has been done that asks customers what they want. Fresh Choice has conducted research and has found that most customers want more food variety and more development of the baked goods section. Listening to the needs of customers is important as it keeps them coming back and creates strong word of mouth advertisement, which will help create awareness for the growing chain.
Company
The company has been around since 1986, not as long as some of its competitors, yet it does have some strengths. One strength is the quality of its ingredients. Fresh Choice put great importance on the freshness and high quality of its foods. Shipments of produce are received several times a week and are inspected by managers. They check the temperature of their food several times a day and have strict shelf life requirements in each restaurant. In addition all managers and crew members go through extensive food safety training. Another strength is the variety Fresh Choice provides. They have forty different ingredients customers can use in the creation of their salad, along with various soups, pastas, baked goods, beverages, and desserts. Rotisserie style chicken can also be purchased at some of its restaurants as well as sandwiches. Fresh Choice works with different suppliers in order to obtain competitive prices so they can keep items at an economic price.
The company has some weaknesses to improve upon and some potential risks to look out for. The company can improve by creating a stronger awareness of its restaurants. Many of its competitors have existed much longer and have a stronger brand name. Another way to improve as indicated above is expanding its bakery services. Market research has shown that many customers are interested in more baked goods. Another is the financial risk involved in building new restaurants or remodeling existing restaurants to accommodate drive-thru windows. They also have to develop a price scale that gives value to drive-thru customer who are not able to take advantage of the benefits when dining in. A threat Fresh Choice has in operating healthy fast food restaurants comes from fast food restaurants such as McDonald's who have increased the number of healthier items on their menu.
Competition
This brings us to the competition. Competition for Fresh Choice includes other health food restaurants and fast food restaurants. An advantage Fresh Choice has over fast food restaurants is the healthy image it has. Most people don't normally think of McDonald's as a healthy place to eat. Fresh choice can leverage this along with its affordable price in order to attract customers. Big companies like McDonald's will be able to strongly counteract any losses they receive at the hands of Fresh Choice. They have a stronger awareness as well as a bigger budget. Fresh Choice will have to start an awareness campaign and promote the good nature of the firm. They can also highlight that drive-thru customers who come to Fresh choice get more bang for their buck.
Market Segmentation- Consumer Behavior Audit
Product-Related Need Sets
Fresh Choice is now providing consumers a new service to their restaurants– a drive-thru window. For those who don't have time to dine in, our new service allows customers to get their meals to go. Patrons will still get the same selection of quality fresh food served inside the restaurant.
One of the needs Fresh Choice meets is the need for convenience. For those who lead an active lifestyle, many don't have the time to take a lunch break. Or families with busy schedules might not have the time to make a meal at home. And fast food service is usually the option for a quick bite to go. So instead of hitting the drive-thru at McDonald's or ordering pizza, Fresh Choice gives these consumers a healthier alternative to fast food. Therefore the need for healthier selections is also addressed here.
Customers with Similar Need Sets
Health Conscious
The needs of those who are health-conscious have become a reflection of today's society, with increasing demand for organic and fresh foods and the growing numbers of gym membership. Seniors in the Depression and Baby Boom era are becoming more concerned with their health as they get older. Products related to their unique needs include various health related services and foods. Young adults are also becoming more health conscious as many continue to live active lifestyles.
Active lifestyle
Americans are continuing to take an active approach in life. Those who are part of Generation X lead an active social life whether single or married. During the Full Nest II household cycle, families become increasingly active-meeting the demands of both the children and parent's schedules. This is also the same for Single-Parent II. These families are inclined to use time-saving alternatives like fast-food restaurants.
Description of Each Group
Young Adults
This group consists of individuals in Generation X, those born between 1965 and 1978. This is a very diverse generation. A high percentage of this group attended college. Since many are avid Internet users, they are generally comfortable with computers and related technologies. While many have struggled with career and financial issues, others have fast-track jobs and high incomes. Because many have low-paying jobs, they need value in the products that are designed for their tastes and lifestyles.
Single I would also be considered in this group. They are unmarried individuals under 35. This group can be subdivided into those younger than 25 and those 25 and older. Those who are younger than twenty-five tend to have limited incomes and are probably supported by their family. Many are in school or have recently graduated from high school or college. Singles between twenty-five and thirty-five have higher incomes and are more likely to be independent. Young couples with no children are also a part of this segment. They virtually go through the same experience as their single predecessors, but with a shared lifestyle.
External Influences
This includes an individual's culture, subculture, demographics, and family. Our segments are made up of numerous cultures and subcultures. Those that belong to particular ethnic or religious groups that prohibit the eating of meat would be consistent with the consumption of our product since we offer a wide variety of vegetarian dishes. For Young singles, they are part of the subculture, Generation X. This generation is a vital market for such products like fast food. This group also consists of students as well. Typically college students live an active lifestyle and have a minimal disposable income. Therefore our product meets such needs this segment would be appealed to. Married young couples in this group are beginning a new stage in the household life cycle. Since they are developing a shared lifestyle, they spend heavily on restaurant and take-out meals.
Internal Influences
This includes perception, personality, emotions, and attitudes. Lifestyle is one of the key factors in internal influences that would effect a consumer's buying decision of our product. Generation X make up the lifestyle of Fast laners-characterized as social, busy, impulse shoppers.
Situational Influences
These are all the factors within a particular time and place that impact a consumer's decision. For young adults, a purchase situation could affect their buying decision. For example, they might not have the time to take a lunch break; therefore, a Fresh Choice drive-thru could be an option for them. Momentary conditions can also affect their buying behavior. Momentary conditions reflect temporary states of being. Being low on cash is a momentary condition. Since our prices are reasonable, a meal at Fresh Choice would appeal to them. Another example is being on a diet. When these individuals change their eating habits, they would be more likely to eat at a Fresh Choice drive thru than a McDonald's.
Decision Process Influences
It includes all the factors that were involved in the consumer's decision making process. For young adults who are health conscious, they put a higher value on nutrition and taste. On the other hand, those that evaluate the product by convenience would select products based on its service. This segment market does not have a strong brand loyalty to particular restaurants. There are more open to try new things instead.
Families with Children at home
This segment includes those in the Baby Boom Generation. This refers to individuals between the ages of 36 to 54. There are about 80 million boomers, significantly bigger than the two previous generations combined. Individuals in this group are beginning to plan for retirement. And as they are getting older, they are become more concerned about their health– demanding products such as health clubs and foods related to them.
This group is going through the Full Nest II and Single-Parent II household cycles. The children of this group are generally over six years old. As the children are getting older, a new set of needs are created. Both households also face new financial burdens such as heavy demand for clothing and an increased need to save for college. Because of the demands of both the children and parent's schedule, these families lead an active life.
External Influences
There doesn't seem to be any kind of culture where their value system conflicted with the consumption of our product. We guarantee freshness with everything we have, and you also have a choice of whether or not you want a specific item in your salad. All cultures would definitely be into consuming our food, because there is a choice. Whether you are male or female does not have an effect on your purchase decision. It is your needs, wants, tastes that are the determining factors to decide what you want to eat, not your sex.
Sometimes when the news or the magazines put out an article saying it is better for you to eat salads and soups, than to eat burgers and fries, it would encourage more people to think about where they want to eat. The consumption patterns of those in different cultures and religions are exactly that, different. People choose what they want to eat because they like it, or maybe their religion tells them they should eat a certain kind of product.
Regardless of age, sex, or location there is no direct effect or influence on what people like to consume. For instance there maybe times when you're at work and your coworkers might have some influence; they would prefer to eat fast food while you would like a salad, this represents conflict.
Since Fresh Choice's food is priced considerably low, it is appropriate for everyone, no matter what the consumers' income is. Those who are on the run and health conscience would be more likely to consume their product. There also wouldn't be a focus on any category because their food appeals to everyone; it's not a style or a trend, its food.
Internal Influences
Since their food is more on the healthy side of living, it would satisfy those who are trying to lead an active and healthy way of living. There are also those who don't tend to be in a group who want to live the "healthy way", sometimes people just want a salad. It is what's inside of you to decide whether or not you would like to eat what Fresh Choice restaurants provide.
For those who watch how many calories they consume, Fresh Choice provides nutritional information upon request, and it is also available on the website (www.freshchoice.com). As stated earlier with the external factors, sometimes you just want a salad. Other times you might feel that you need a salad because of a warning or study put out by a magazine or through the news.
There are many types of lifestyles one may live, such as those who are active and always on the go, to those who just relax at home with their children. No matter what lifestyle you live, our product is geared for you. Since there are many types of people who are out there and not everyone likes the same kinds of things, we offer a variety of items you could put on your salad, so you could make your own ideal product.
Situational Influences
Our drive-thru offers ease and convenience for those who are on the run, because of a short lunch break, and also for those who might have a load of children in their cars. Each situation is different and unique to those who are coming through and purchasing our product and using our new drive-thru service.
Decision process Influences
Even though there are many types of individuals who like different types of things, there are different factors which might influence or hinder their decision making process. Those who focus on health and nutrition are more into calories and grams of fat, as opposed to those who just enjoy eating a salad as a meal once in a while. There are those who also like the ease of eating salads because they are in a rush, the fact that it could be refrigerated and saved for later is a plus for many consumers.
To those who are in the singles group, they tend not to have a strong brand loyalty to particular restaurants, because they would prefer to try new things. Those who are in families with children at home, tend to have more of a brand loyalty to restaurants than those in the other group.
Attractive Segment(s) to Serve
From the information described above, Fresh Choice sees Young singles as an attractive segment. Both the health food and quick service need are pertinent to both segments. In order to market to the young singles, Fresh Choice must develop a marketing strategy that is direct, straight to the point and stresses the value of the product. This is because those in Generation X are cynical and impatient, making them a not so easy generation to reach. But with the right message and mode of communication, Fresh Choice will be able to appeal to them. Fresh Choice will also market to the Middle-Aged with Children at home segment.
Related Topics