Marketplace retail tricks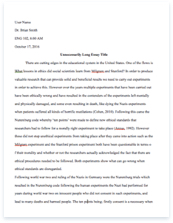 The whole doc is available only for registered users
OPEN DOC
Pages: 4
Word count: 771
Category:
A limited time offer! Get a custom sample essay written according to your requirements urgent 3h delivery guaranteed
Order Now
In any marketplace retail agents are individuals or agencies who act as an intermediary between the service providers or the marketplace and the customers. These agents do not own the product or service they sell. They merely act as agents and receive commission for their sales. In this context retail travel agents are agencies working as intermediary between the travel service providers and travelers. In this report we will be looking in to the retail travel environment and to provide an understanding of the different types of retail travels agents, looking in depth into their roles and products and services offered by them.
Finally this report will also address the links that exist within the retail travel environment. TASK 1- Describe the retail travel environment As mentioned earlier retail travel agents are like brokers or middlemen between travelers and providers of travel services such as hotels, tour buses and tour companies. They represent the service providers and supply travel products and services. There are several types of retail travel agents in the travel industry. Independents: Independent agencies are small scale retail agents with few outlets.
They are usually family owned businesses and managed by the owners. They are not heavily regulated in terms of uniform and standard rules. Due to the small scale of their business, they have local based operation and are very familiar with the customers who are usually locals. This allows these agents to provide excellent service to the customers, which ensures that they enjoy high number of repeat customers. Their services range from sales of day trips, tour packages, airline tickets etc.
Maldives Exclusive is a local run travel agency based in Addu City, Maldives. They act as sales agent for airlines operating locally. They also sell rooms for various resorts. Hays Travel is one of the largest independent travel agents in UK. They specialize in bargain holidays, offering wide range of holiday's packages which includes short break holidays, family holidays, cruise holidays, worldwide holidays and long haul holidays. A lot of independents have been and are being taken over by multiple chains. Multiple Chains
They are large scale travel agents with more than 100 branches with outlets in every prime location within the city, region or nation. They can also multi nationals with retail outlets worldwide. Operation of these multiple chains are so large that they are usually listed companies. They also offer same services as independents on a much wider scale. Thomas Cook is a mutli national travel company from UK offering several types of holidays such as All-inclusive, Last minute, City Breaks, Disneyland Paris, Ski, Clubbing, Family, Beach etc…
It operates an airline, Thomas Cook Airlines, which travels to 60 destinations worldwide allowing them to offer a full package inclusive of transportation to the destination. E-agents Due to the advances in technology, there has been an increased demand for online travel agencies. Travelers prefer book their holidays online paving the way for E-agents. E-agents are travel agents who are online-based and don't usually operate from a single base or have a retail presence. They use the latest technology and benefit from high-speed and flexibility of the internet.
Expedia.com is an e-agent owned by Expedia Inc. They are affiliated with several airlines and hotels and other travel service providers, allowing them to book and sell airline tickets, hotel reservations, vacation packages, car rentals and cruises. Homeworkers Developments in technology have also paved way for individuals to work from home without the need for an operational branch. As a result travel agents are able to get home workers to work from home with a mere network connection. It offers flexibility to the staff as well acts as a cost cutting measure for the firms.
Future Travel is a travel agent company with more than 1600 home based travel agents globally. It allows travelers to connect with local based travel experts whose service ranges from arranging airline booking to tailored holidays including honeymoon packages, cruises packages, exploration packages etc… Call CentresMost of the major travels agencies, large scale independents and multiples not only has physical outlet branches but they also have dedicated call centres which allows travelers to book holidays through them via phone.
Dawson& Sanderson which is a large independent retail travel agent has a call centre which allows customer to book holidays over the phone. Holiday Hypermarkets Holiday hypermarkets that operate on very large scale located within very large premises offering all products and services related to travel within one premise.
MiniplesMiniples are travel agents that https://prezi. com/pmbtt5lszmjn/unit-9-retail-travel-operations/https://blablawriting. com/business-and-retail-operations-in-the-travel-industry-essayhttps://prezi.com/fft8d77hgwts/unit-9-retail-travel-operations/http://thatgirldayone. blogspot. com/2016/06/unit-9-p1. htmlhttp://thatgirldayone. blogspot. com/2016/06/unit-9. htmlhttp://thatgirldayone. blogspot. com/2016/06/unit-9_27. htmlhttp://www2. amk. fi/digma. fi/www. amk. fi/opintojaksot/050809/1184649944500/1184650150886/1184655313691/1184655451216. htmlhttps://www. aito. com/aito-information/aito-agentshttp://gettingtoknowthetravelandtourism. weebly. com/travel-agents. htmlhttp://travelandtourismindustry. weebly. com/travel-agents. htmlGillian Dale. 2010
Related Topics