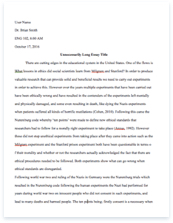 The whole doc is available only for registered users
Pages: 5
Word count: 1237
Category:
A limited time offer! Get a custom sample essay written according to your requirements urgent 3h delivery guaranteed
Order Now
The Market analysis evaluates the marketing mix, product, distribution channels, price and promotion, in comparison to the Pet care industry in general and against the competition. Focus on target markets. Explanation of consumer base, people willing to buy or who may buy the product. Evidence of potential buyers for the company to survive and grow. Finally Discussion of demographic characteristics of potential customers and why they may want to buy our products.
1. Customers
Identify customers and potential customers. Discuss demographic information about customers such as age, gender, income, type of work and where they are located.
2. Market Size and Trends
Discuss market in current unit and dollar size. Include future industry growth and trends. Support with documentation.
3. Competition
Identify the competition and where it is located. Discuss competitors' annual sales volume, market share, strengths and weaknesses. Discuss key differences of your company and product compared to the competition and your product price compared to the competitors' price.
4. Estimated Market Share and Sales
Include projected unit and dollar sales and area of the sales territory.
5. Product Distribution and Sales
Discuss how this type of product is sold in the market place. Discuss distribution and your plans compared to customary practices.
6. Competitive Advantages
Discuss the competitive advantages of your company and product compared to industry and competition.
7. Analysis
Analyze strengths and weaknesses of your product line and company versus
Competitors' product line and company. In this section discuss the marketing mix, product or
Service, distribution channels, price and promotion. Discuss these items in comparison to the industry in general and against your competition. Focus on your target markets. Explain how your market has people willing to buy or who may buy the product. Show that you have enough potential buyers for the company to survive and grow. Discuss
the demographic characteristics of potential customers and why they may want to buy
Your product.
The UK market for pet products was worth approximately £3.6 billion at retail prices in 2001, representing an estimated 5% increase over the previous year.
The market can be divided into 4 main sectors: pet food, pet accessories, vet/insurance fees and kennelling.
In general, the pet industry has experienced steady underlying growth in recent years, reflecting a mature market. Key factors influencing overall performance of the pet market are consumer confidence, PDI levels, household pet ownership levels, mix of pets owned, new product developments and changes in retailing.
Within the total UK pet market, pet food holds the dominant share at approximately 46%, worth an estimated £1.63 billion in 2001. This mature market has seen a decline in volume sales of dog food as a result of the decrease in dog ownership. However manufacturers have been attempting to stimulate growth through investment in new product development and premium products, such as dry food and high nutritional added-value foods.
Vets/Insurance account for 28% of the market, worth £997m in 2001. Growth in this sector has been in the insurance area, reflecting growing concern for pet welfare and the range of treatments available. The grocery multiple, Tesco, operates in this sector encouraging customers with in-store promotional literature and special offers.
Pet accessories represent 14% of the total UK pet market, with an estimated market value of £511m in 2001, an increase of around 5% from the previous year.
Steady underlying growth has been a feature of this market which can be attributed to a combination of factors including the number and mix of pets purchased. Manufacturers have stimulated consumers to trade up to higher quality accessories and premium-priced products have seen good growth, e.g. in the bedding and collars markets. Product innovation has been important in several markets, including toy and care product sectors, as companies attempt to differentiate their products and increase sales.
The care products sector, at 34% of the pet accessories market, holds the dominant share and is worth £175m Rsp in 2001. Flea treatments/wormers hold a large share of the care products market at 34%, and are partly responsible for good growth in this market. Maintenance products are a major sector as well at 29% and include the large cat litter market, accounting for 90% of this market. The health and vitamins sector has positively contributed to growth within the care product market and has a 20% share in 2001. Grooming equipment is a smaller market with a 17% share and is showing signs of slowing rates of growth.
Generally, there is a trend towards animal care and maintenance with more expenditure on 'preventative' care products which were previously only available from veterinary surgeries. There is substantially more information freely available for pet owners concerning the health and care of their pet. This approach has been adopted through magazines, television programmes, trade associations, manufacturers and retailers.
Toys hold the second largest share of the pet accessory market at 33% and are valued at £169m Rsp in 2001. The product range is extensive and includes scratching post, tunnels/wheels, tank equipment, rubber toys etc. Growth has been particularly high in relation to other product sectors and by 2003 it is expected toys will hold the dominant share within the total market for pet accessories. The market has seen an increase in the number of innovative toys, a degree of trading up with high quality toys available and a trend towards more interactive toys and training toys rather than purely leisure/fun-based products.
Storage and feeding products account for 22% of the market, with a value of £112m Rsp in 2001. Baskets and bedding hold the dominant share of the market at 30% with a market value of £34m. Hutches, tanks and cages have a market share of 16%, 22% and 25% respectively. Brand identity tends to be lower in these sectors, with a high level of non-brand ranges supplied by hutch/cage specialists.
Collars, leads and harnesses is a much smaller sector within the pet accessories market, accounting for 9% and worth £47m at Rsp in 2001. This sector is in slow decline due to its dependence on dog ownership, which is currently in decline. However, growth has been stimulated by niche products such as cat collars and growth at the upper premium end of the leads and collars market, e.g. designer collars.
Competition is high in the pet accessory market and consequently the market has seen a number of acquisitions, although it still remains a highly fragmented market. The leading suppliers in the market are Armitage, Lawrence (Interpet, Mikki, Petlove), Masterfoods (Pedigree) and RC Hagen, but they only account for around 20% of the market.
Imports account for a significant proportion of the market and these are commonly from the Far East, especially in the cat and dog toys and collars and leads markets. Mostly these imported products are aimed at the lower end of the market, although there is some evidence that an element of trading up is taking place in the toy market with higher quality imports entering the market.
In terms of the distribution channels, the key change has been the rapid growth of pet superstores, such as Pets at Home. While independent stores have seen a gradual erosion of market share to 33%, pet superstores have enjoyed good growth and now account for 29% of the market. Grocery multiples hold a smaller share at 12% and supply a more limited range of pet accessories. DIY multiples are a much smaller distribution channel at 4%, with a low priority in pet products except Focus DIY through their PetWorld stores. Acquisitions have also played a role in the distribution channels, with Pet at Home acquisition of Pet Mart the most notable.
Related Topics