Marijuana Legalization Speech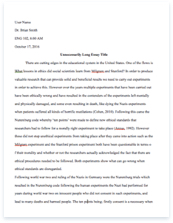 The whole doc is available only for registered users
A limited time offer! Get a custom sample essay written according to your requirements urgent 3h delivery guaranteed
Order Now
INTRODUCTION: Why should be marijuana be legalized? Or actually a better question is why should marijuana be illegal? For a long time now legalizing marijuana has been a controversial topic. Especially when it comes down to marijuana and college students. So I am going to give you a few arguments for and against marijuana legalization with some opinions from a college student?s perspective.
BODY: 1. Why should marijuana be illegal? Because when you think about there is no real reason for it to be illegal.
I. Individuals have the right to make their own decisions, and the law can only Step in to prevent this if these actions endanger an individual. Well this idea does Does not really hold up considering marijuana is far less dangerous than legal drugs such as alcohol and tobacco. We have all heard about drunk driving and how many people die every year from this. Well look at the flip side of this, have you ever heard on the news about seven people getting killed in a car accident by a enraged high driver who had been on a marijuana binge the night before.
A. Considering the health risks of alcohol and tobacco are higher why don?t we put a ban on these items. According to Dr. Lloyd Johnston, the University of Michigan Institute for Social Research program director, "The perception of risks in smoking marijuana is eroding. They don't see it as dangerous". A lot of college students have the same views on this idea.
B. A national survey conducted found that the largest number college freshman since the 1960?s favor marijuana legalization. According to a survey done by a National Institute on Drug Abuse found that 35.2 percent of the nation?s college freshman were for marijuana legalization. This figure has double compared to the 16.7 percent in 1989. So as we can see students views on this topic are changing.
II. Another popular view that students have on marijuana is that keeping marijuana illegal is expensive.
A. The government spends billions of dollars a year to chase around peaceful people who like to get high. These people get locked up in prison and as a result the taxpayers have to pay for the bill. On the other hand if marijuana was legal then we would have more money to spend or more important issues and also on things like effective drug education programs.
B. Even students who don?t use marijuana are also approving of these ideas on legalizing marijuana. A good testimony is from Amy Kim, a University of Arizona freshman who says "It isn't a big deal. If you don't smoke, you just disregard it; it's the most accessible thing out there next to liquor." 2. Although roughly one third or college freshman are for marijuana legalization this leaves the rest who are against it. There are two main views on keeping marijuana illegal.
I. The first reason to keep marijuana illegal is that the government has an obligation to protect public health.
A. The main argument for this is that Marijuana use causes serious problems in society, accidents, lost productivity on the job, and wrecked families. Legalizing marijuana will make things worse. B. This may seem the case but its also true for substances such as alcohol, with a little bit of research and study we find that marijuana is less harmful than alcohol and tobacco may be the reason for more students to change their minds on the question of legalizing marijuana II. The second reason many students are against legalizing marijuana is the Gateway thesis.
A. This idea basically says that by smoking marijuana, it increases the likely hood of an individual to try stronger harmful and dangerous drugs such as cocaine and heroin.
B. There have been studies done by the National Institute on Drug Abuse that found that marijuana smokers are thirty times more likely to use cocaine than those who've never smoked it. However there is no real concrete link between the two.
CONCLUSION: In conclusion the percentage of college students who agree with legalizing marijuana is rising. From studies done it also seems to be the case that marijuana is less harmful than common substances like alcohol and tobacco. The topic of legalizing this drug is not going to go away and whether you are for or against legalizing it, I hope I have given you a little insight on how some college people view this topic.
BIBLIOGRAPHY: Arizona Daily Wildcat 17 February 1998 Carasso, Rachel. ?Marijuana support, use growing among college students? ?COLLEGE FRESHMAN SAY 'YES' TO POT SMOKING? Community College Week, February 23 1998: Vol. 10 Issue 15, p14, 1/9p.
Soyouwannaknow.com 6 May 2002 ?The legalization of Marijuana?
Related Topics