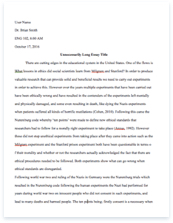 The whole doc is available only for registered users
A limited time offer! Get a custom sample essay written according to your requirements urgent 3h delivery guaranteed
Order Now
Recently, the issue of whether to legalize marijuana has arisen due to its benefits and the ineffectiveness of the current prohibition on it being recognized. There has been vehement argument about this idea weighing its advantages and disadvantages, and it has no sign of coming to an end soon because it is hard to decide whether it is worthy of a risk. It is undeniable that marijuana legalization will bring us a lot of benefits, which Joe Klein mentioned in his article "Why Legalizing Marijuana Makes Sense." First, marijuana legalization will boost economic growth. The production chain of marijuana will create an immense number of jobs, helping reduce the unemployment rate, and the taxes on marijuana will bring us a huge profit (Klein). Second, marijuana does have medical values – in fact, it is a very useful medicine if we are wise enough not to abuse it. Apart from relieving pain, marijuana has many other medical usages. Discussing the benefits of marijuana, Jenifer Welsh and Kevin Loria said in their article "23 Health Benefits of Marijuana" that it can protect the brain from concussions and trauma, decrease anxiety, and help treat several diseases such as glaucoma, Crohn's disease, seizure diseases, and Lupus.
According to researchers at California Pacific Medical Center in San Francisco, a chemical found in marijuana is even able to stop the spreading of cancer. Third, once marijuana is legalized, the trading of it is much easier to control, reducing crimes regarding it. Marijuana's prohibition has led to the existence of black markets where it is sold at a lower price without prescription and has given criminals the monopoly on the lucrative marijuana trade. The government has spent a lot of money preventing the illegal trade of marijuana, but this effort seems worthless (Klein). If we cannot ban the illegal trade of marijuana completely, then why don't we legalize it in order to control it more efficiently and save more money to solve other problems? Despite marijuana legalization's compelling benefits, many people insist on keeping a strict law on it, that is, drug prohibition laws remain unchanged. The reason for this is quite obvious. First, marijuana can have also bad effects on our health, an issue Bernadine Healy addressed in his article "Legalize Marijuana?
Obama Was Right to Say No." Its common short-term effects are loss of memory, distorted perception, trouble with thinking and problem-solving, loss of coordination, and increased heart rate and anxiety (Healy). Marijuana smoke can cause respiratory problems just as tobacco smoke does. According to the U.S. Department of Health and Human Services, some chemicals in marijuana can damage our immune systems, and some others can cause cancer. Moreover, marijuana is addictive, which means more harm to our health and more time and money spent on it rather than on useful things.
Third, marijuana addicts often have bad life outcomes: low income, unemployment, homelessness, welfare dependence, poor relationships, and criminal commitment. In other words, marijuana legalization may exacerbate social issues. In short, marijuana legalization is a controversial issue because of the contrasting influences it may have on us. I agree that we need further discussion on this issue before making a final decision, but I approve of it because I think we should spend money on education, which teaches people how to use marijuana wisely, rather than on prohibition, which proves to be ineffective.
Works Cited
Klein, Joe. "Why Legalizing Marijuana Makes Sense." Time. Time, 2 April 2009. Web. 11 Nov. 2014. Healy, Bernadine. "Legalize Marijuana? Obama Was Right to Say No." U.S. News. U.S. News, 4 February 2009. Web. 11 Nov. 2014. Welsh, Jenifer, and Kevin Loria. "23 Benefits of Marijuana." Business Insider. Business Insider, 20 April 2014. Web. 11 Nov. 2014. U.S. Department of Health and Human Services. Marijuana: Facts for Teens. Maryland: National Institute on Drug Abuse, 1998. Print.
Related Topics