Manchild in the Promised Land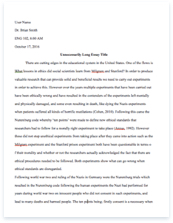 The whole doc is available only for registered users
Pages: 2
Word count: 256
Category:
A limited time offer! Get a custom sample essay written according to your requirements urgent 3h delivery guaranteed
Order Now
Claude Brown's slightly fictionalized autobiography recounts his childhood and early adulthood throughout the 1940s and 1950s. Manchild in the Promised Land also documents the changing atmosphere of Harlem and the people it affected. Brown tells stories of himself as a hell-raiser, involved in theft and drug dealing, and spending time in juvenile detention centers like Wiltwyck and Warwick. He was able to establish a feared and respected name for himself both among the streetwalkers of Harlem and the inmates of the reform schools.
Lacking formal education (resulting from years of playing hooky) and idolizing the criminal elements around him, he seemed to be heading down a short road of vice and danger. Only after Brown moved to Greenwich Village shortly before turning twenty was he able to begin viewing Harlem with a more objective eye, and see the factors that led him down the downward spiral he had been traveling. One of the main reasons Brown believes he and his friends were wrought with such violence and recklessness is due to the mentality imported by their parents from the South.
The thing that mattered most to them was fighting: for one's money, girl/family, and manhood (Brown 260). He feels that that rural mentality had been brought to a crowded city life that was not only incompatible with the setting, but also destructive. He laments, "it seems as though if I had stayed in Harlem all my life, I might have never known that there was anything else to life other than sex, religion, liquor, and violence" (Brown 281).
Related Topics