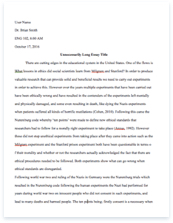 The whole doc is available only for registered users
Pages: 7
Word count: 1723
Category:
A limited time offer! Get a custom sample essay written according to your requirements urgent 3h delivery guaranteed
Order Now
From 1999 to 2000 Manchester United PLC's (MU) pre-tax profit has fallen from £22.4m to £16.8m. This drop in profit of £5.8m needs to be addressed. One of the main issues that needs to be looked into due to a fall in profit is the marketing of the MU. In order to identify any problems or gaps within the Marketing Strategy of MU, it is necessary to undertake a Marketing Audit, looking at both internal and external factors, and from this develop a Market Research Plan to look into gaps identified in the Marketing Audit.
Methodology
The Marketing Audit will look at the current situation of Manchester United with regard to Marketing. It looks at the following:
* External Factors
* Company Stakeholders
* The Market
* Resources and Skills Available to the company
The Marketing Audit will examine both Macro-Factors, sometimes referred to as STEP, and Micro-Factors within the company. The main method of carrying out a Marketing Audit is to examine MU's Strengths, Weaknesses, Opportunities and Threats, or the SWOT Analysis, developing strategies based on this.
From this Marketing Audit, there should be gaps identified in MU may need to research into in order to develop strategies to improve their financial performance over 2001. From the findings of the Marketing Audit, a Market Research Plan will be developed for MU.
Findings
The main part of the Marketing Audit is to identify MU's Strengths, Weakness, Opportunities and Threats.
Strengths: The main strength for Manchester United is their Brand Awareness, Manchester United is extremely well known through out the World, and if Marketed as the national team with international supporters. This therefore means that any product that they launch, with the team name and logo will be instantly recognised by their supporters, which could be as high as 40 million World Wide. However MU need to ensure that they are still concentrating on what there fans and the consumers want. Which such wide recognition it may be tempting for MU to take on a Product orientated approach to Marketing, which may not result in their merchandise not doing as well as it could do.
Due to the large fan base, ticket sales are another strength for MU, as there is a large waiting list for tickets for every game, and with the new extended stadium, the revenue from ticket sales is going to increase over the next year. However this is not the only source of income for MU and merchandise still needs to be considered as the largest proportion of total revenue.
MU also has very good distribution channels, with hundreds of retail outlets through out the World, also a satellite television channel and the Internet. This will be extremely useful when launching new products. As these established links are already in place MU need to ensure that they are using these channels to the full potential, and that these lines for distribution can be used to feedback information as well as to flow out the merchandise.
MU has already made extremely good use of technology, and this could be one of their strongest points. The official website currently records 70,000 hits per month. This is an extremely good way of reaching their fans, and could be used by the Marketing department as a way of reaching the customers to find out what their wants are. As MU has the money to invest in technology and making their webpages up to date and advanced, then this will give them a competitive advantage.
Another strength for MU, is at they are the Market Leader, with a large gap between them, and any competitors, they can therefore afford to get the best players and pay the highest salaries. This should therefore make it possible for them to continue to perform well. However, new legislation about poaching players may have an impact on MU, however although this may prevent MU from getting new players, this legislation will also protect MU's existing players and offers compensation to clubs, such as MU which develop young players.
Weaknesses: MU has many strengths and from the information given they appear to be doing extremely well, however in order to improve, MU need to be aware of their weaknesses.
The main weakness that I have identified is their products and product range. It is evident that they have launch many different products at many different times, but I have to question how much research has been done on what their fans, the customers, actually want. It appears that MU has launched a wide range of products from Credit Cards, to Weddings in the Grounds. It has been suggested that the club has only exploited the more obvious income streams, and therefore financially it would be more beneficial to carry out more research in this area.
The club clearly need to look into their current Product Portfolio, from this they will be able to place their products, using tools such as the Boston Matrix, it will enable the club to identify which of their products are doing well, such as the Stars and the Cash Cows. Also identify products that create concern such as Dogs, and Question Marks, enabling planning for which products to invest/divest in and any gaps within the portfolio. It is clear that although the current merchandise is selling well, this is an area where there will always be room for improvement, to satisfy their fans/customers needs and wants in a profitable way for the club.
Another weakness for MU, is that now the club has been so successful, and it is now operating on such a large scale, there is a concerning opinion that the club has now lost its roots, and it is no longer about the game in question, but all about profits. Negative views such as this can have a damaging impact on the fans. Although as long as MU continues to perform well, this may not cause too much concern for the club, as it has World Wide support, but it needs to be considered.
Opportunities: The main opportunity for MU at present, is the introduction into the American market. There is an opportunity in the near future to form the alliance with world's wealthiest baseball team, the New York Yankees. This will open up huge merchandise channels in America, and give MU the advantage over all other Football teams in the American market, taking their product to a new market (Market Development). Although there is a higher level of risk involved in taking their products over to America, then penetrating the existing market, due to the alliance with the Yankees, this risk is reduced.
Another opportunity for MU would be to develop new products; it has been stated that MU has only exploited the obvious income schemes. By developing new products in line with the needs and wants of the fans/customers this would give MU the opportunity to increase their revenues from merchandise.
Threats: MU is in a very strong position, as they have no immediate threats from any competitors, there is a vast gap between MU and the next strongest competitor. However there are some threats to MU that need to be considered. A threat to MU at current is that the team manager Sir Alex Ferguson is reaching retirement age, and in the past when Sir Matt Busby retired there was a drop in the success of the team. MU needs to ensure that this will not happen again.
Another less immediate threat to MU is that there has not been enough funds put into schools and junior football, from where future players would come. However MU have invested in a playing academy to train future football players.
From carrying out the above audit, the main issues that need to be addressed have been identified as the opportunity to develop the American Market, and a need for new product development. Both of these areas have risks involved and will therefore need thorough research before any definite plans can be put into place.
The American Marketing Association as has defined market research: "The systematic gathering, and analysing of data about problems relating to the marketing of goods and services".
The main area of research that needs to be considered is New Product Development and research in general about MU's current Product Portfolio. This needs to be looked into primarily as if MU needs to ensure that they are performing well in their current market before tackling a new market. Initially MU will need to research into their current Product Portfolio, with such a wide range of products it is important for MU to evaluate which of their products are doing well, and those that do not seem to be an profitable.
The first stage of this research would be internal secondary data, by looking at sales reports, and placing their products on a tool such as the Boston Matrix it will be a cost effective and efficient way to identify any problem areas.
Once the problems have been established some Primary Research may be necessary to find out the reasons for the problems. As MU has a huge database of match ticket applications and merchandising comprising of 700,000 names, this could be used to their advantage. Questionnaires would be a good option, both online and postal could be an option, and offering their fans an incentive to answer such as a prize draw for two tickets to a home game, should ensure a good response with out costing the club too much money, especially considering how hard tickets are to get hold of.
As for research on the American market, primary research will be very expensive and time consuming. Therefore MU should use their alliance with the New York Yankees to see if there is any research both Primary and Secondary that they would be willing to share with MU. If this is not possible there are other forms of secondary research available to MU, and could be acquired on-line, which will not cost as much as carrying out the research themselves, however this research may not be as relevant and reliable as Primary Research.
Conclusions
In conclusion, Manchester United is in a very strong position currently, however they need to be careful that they are not getting complacent and that they are concentrating on the market, and the needs and wants of their customer and supporters.
By carrying out the research into their markets it will enable them to develop products for the customers, which will lead to continued support and profitability.
Related Topics