Macbeth Plot Analysis Graphic Organizer Argumentative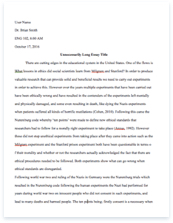 The whole doc is available only for registered users
A limited time offer! Get a custom sample essay written according to your requirements urgent 3h delivery guaranteed
Order Now
What you need to know. Background information is presented, main characters are introduced, and the conflict is established.
Act 1
Rising Action:
The conflicts and challenges encountered by the characters. How they respond keeps the story moving forward. Act 2
Climax:
The turning point in the conflict. Tension builds until the main character must make a decision or take action that determines the direction of the story. Act 3
Falling Action:
The events that occur after the main character makes the key decision in the story.
Act 4
Resolution:
The resolution is where all the questions are answered and loose ends are tied, providing a clear ending. Act 5
Plot Analysis
As you read the scenes in this lesson, take notes on important events in the story. Provide the line or lines from the play that relate to the event. Stop and think for a moment about why that event is important for the story and add your thoughts in the space provided. Event
Text Support
Why is it important to the story?
Reflection
Choose one of the events you added to your graphic organizer and think about why it is an important piece of the plot. Focus on the purpose it serves in the story. Consider how the story would change if that event was altered. Form your ideas into a reflection paragraph of at least five sentences. Make sure to include supporting evidence from the play in your reflection.
Related Topics