Literary Analysis "A scandal in Bohemia"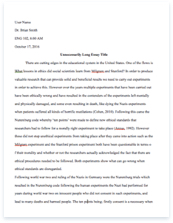 The whole doc is available only for registered users
A limited time offer! Get a custom sample essay written according to your requirements urgent 3h delivery guaranteed
Order Now
At the beginning of this story, Victorian readers learned that there was only one woman cold-hearted Sherlock Holmes esteemed. That one was Irene Adler. She was an opera singer, and therefore presumed to be a woman of easy virtue, but this presumed stain on her character did not taint his admiration. When the story begins, she has had an affair with the King of Bohemia, who now wishes to make a dynastic marriage, a union which will further the aims of his state and his royal house. However, in his egoism, he believes he must first expunge all evidence of his relationship with an adventuress. She retains evidence of their intimate connection. The king indicates to the detective that he has tried to rob Irene Adler five times, and tried to bribe her servants. These efforts have failed. So far, the story reminds a modern reader of Fatal Attraction. Adler is out to get her former lover.
Yet Sherlock admires Irene. The detective makes a strong effort at retrieving the joint portrait which proves the connection between the prince and the showgirl, and she foils him, with charm and without malice. This wins his respect and lifelong admiration. Arthur Conan Doyle seems to be chiefly interested in constructing puzzles in this series. How will Sherlock find the damning portrait? How will he retrieve it? Still, these stories are more than puzzles. They are sensational puzzles. The title A Scandal in Bohemia implies a glimpse at the lives of people outside normal society. What is the most scandalous thing that could happen amongst such people? Perhaps a proper marriage. Conan Doyle mentions that Holmes lives a bohemian life, though Watson now, since his marriage, does not.
The author works by contrasts in his fiction, balancing the slow, forthright, deferential Dr. Watson, with the quick, subtle, superior Sherlock Holmes. In this story, the King of Bohemia has a, "…thick hanging lip, and a long straight chin suggestive of resolution pushed to the length of obstinacy." His dress is "barbaric opulence." Irene's other suitor, in contrast, is "Dark, handsome, and dashing." He is also a lawyer, in a country where Victoria reigns, but civilized law rules. The opera girl turns out to be superior to the anointed king, and an admired equal to the celebrated detective. Throughout the story, we are given examples of Sherlock's ability to disguise himself, and to see through deceit. He becomes an unemployed groom, and a kindly clergyman.
He tricks Irene into revealing the location of her plunder. She however, can wear a disguise as well. She shadows Sherlock Holmes, discovering his identity and deducing his purpose. In the end, she defeats the great detective intellectually, escaping with her booty and her man. (To America, symbolically the land of freedom and progress.) At the same time, she demonstrates her moral superiority to the king, in a way that even he dimly recognizes. How does she outsmart the smartest man in London? He underestimates her because of her gender. He does not realize that this beautiful woman has "the mind of the most resolute of men." Such an expression would not make it into print these days. Still, Conan Doyle did clumsily acknowledge the fact of men and women's intellectual equality.
Related Topics