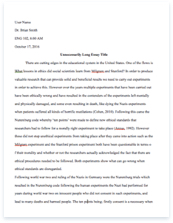 The whole doc is available only for registered users
A limited time offer! Get a custom sample essay written according to your requirements urgent 3h delivery guaranteed
Order Now
Abstract
Levendary Café is $10 billion US-based fast food chain that is spun out of a private equity ownership. Levendary Café is currently expanding to China, Mia Foster appointed as the new CEO with low international experience to run and manage the business in China. This case discuss the president of the subsidiary in China Louis Chen and the establishment of the subsidiary in China, as well as negotiating the operations with the parent company in U.S., as well as the challenges Foster faces to be capable to manage international growth and success.
Introduction
China represents a large potential growth for Levendary Café. However, it is very challenging for the China subsidiary CEO Foster to manage the growth of the company. Foster is also facing challenges with Louis Chen as he thinks that he knows the market better, and that the business must adopt with the new environment. Chen, with a long experience in opening business in China, believes that the café should consider the Chinese culture and that some changes needs to be made on the business to be able to work, while Foster report to the parent company in U.S makes them afraid of making changes on the business. 1. Evaluating Entry To China:
Levendary Café is defiantly making a successful step toward entering the Chinese market. However, there were some issues with the business strategy and operations in China. First, the business strategy in China must adopt with the environment and the different culture, which means that Levendary Café must not use the same operation strategy that is used in U.S.. The market is new and the demand is different, so they must have worked on developing a strategy that will work in the new environment. Secondly, Mia Foster had no international experience in operating business in a whole different environment, which makes it possible that she make bad decisions
based on the lack of her experience. 2. Important Changes:
Mia Foster should consider that Louis Chen has a better experience in opining a business in China, and that he has a better knowledge about what will work in kind of environment. So they must work with Chen as a team and develop an operation strategy that will effectively work in the new market. For example, they should consider changing the menu items to have more choices and verity to satisfy the customers demand. All these changes will significantly affect the headquarters if they have a new operation strategy that adopt with the new culture and environment.
Conclusion
Both Mia Foster and Louis Chen should work together as a team to solve any problems and share experience and knowledge to make it successful. U.S culture and China are totally different, and it doesn't make sense to use the same operation strategy in both of them.
References
Bartlett, Christopher A., and Arar Han. "Levendary Cafe: The China Challenge." Harvard Business School Brief Case 114-357, October 2011.
Related Topics