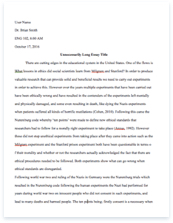 The whole doc is available only for registered users
Pages: 7
Word count: 1649
Category: crime
A limited time offer! Get a custom sample essay written according to your requirements urgent 3h delivery guaranteed
Order Now
Introduction
For a long time, the American society had to grapple with notoriety activities of organized groups that have been hard to understand.  Before Joseph Valachi gave his testimony about the structure of the mafias, there was a lot of speculation on the existence of these groups. To some extent, even the Federal Bureau of Investigation (FBI) officials had claimed that mafia groups did not really exist. Lack of enough information regarding the operations of these groups made it impossible to link facts that would have led law enforcers to deal with mafia group. Joseph Valachi was the first mafia group member to break the code of silence which binds mafias together. After receiving several threat of his life, he decided to collaborate with law enforcers and gave vital information which revealed the structure and operation of the mafia families in the country.  Although his testimony is sometimes regarded inaccurate, law enforcement agencies extracted vital facts from his testimony which filled the gaps in the information they already had.
In this paper we are going to research on John Valanchi. The paper will sketch his biographical background and then explore the most appropriate theory that can explain his actions.
Bibliography of Joseph Valachi
Joseph was just a minor Mafioso operating from 1930s until he was convicted in 1950s.  Although he was not among top brass in the mafia family, he turned out to be a major media attraction in the 1960s after he decided to collaborate with the law enforcers to give important information regarding the operation of mafias (Jerry, 2002).
 Valachi was born in 1903 to Neopolitican immigrants and grew up in the East Harlem area. He grew up associated to street gang and all his life was surrounded by violence and crime.  In his young years, he grew up in Harlem street gang which was known s Minute Men.  In his teen years, he had an early brush with he laws where he was sentenced to nine month in prison for burglary (Lombard, 2009).  After his sentence, he returned to Sing Sing in 1925 where he met Allesandor Vollero who was a Camorra leader.  Vollero warned Valachi against associating with Sicilians and also recommended him to relocate to Chicago and join Al Capone mafia which was a growing outfit.
After his prison term, he associated with Sicilian mafias against the advice he had received from Vollero. In 1930, Valachi was involved in the assassination of Al Mineo and Ferrigno in Bronx.  Consequently, he was inducted in Gagliano administered mafia under the leadership of Salvatore Maranzano. Valachi moved up the ladder and become a part of the Maranzano staff (Lombard, 2009).  However, Maranzano was deposed quickly and a new order which was executed by Charlie Luciano brought Valachi to become a part of the Luciano family.  He was then assigned to Tony Strollo.
However, he was fully inducted into criminal activities of the group when he married Mildred Reina. Reina was the daughter an underworld figure who was respected among the mafia group. His marriage to Reina strengthened his involvement in the criminal activities. He served as a torpedo or a hired killer and also participated in other underworld activities like slot machines and rackets together with running a restaurant and a juke box business. Valachi utilized his superior Strollo status to engage in wide range of crimes. Despite the strict rule upheld by the mafia family against drug trafficking, Valachi participated in heroin smuggling trade in United States and France.
In 1950s, Valachi was arrested a number of times in conjunction with drug trafficking activities.  However in two occasions, he avoided to be charged with serious drug offences. His luck ran out after his arrest in 1959 and he was convicted. Consequently, he was sentenced to fifteen years in Atlanta prison in 1960.  Valachi was sure that he would spend his life time in prison and therefore it appeared he would live up a stand-up guy not until his own mafia group turned against him (Lombard, 2009).
At the same Atlanta prison was Vito Genovese, who happened to be Valachi's boss who had been convicted of drug offences.  Although Genovese had been participating in drug trafficking, he was sure that he had been betrayed. One of his key suspects was Valachi who he accused of conspiracy to expose mafia activity in exchange for a lighter prison term.
First Genovese eliminated Tony Strollo and he later turned to Valachi. Genovese ordered for the killing of Valachi in what was referred to as the "kiss of death" in mafia world. In his self defense, Valachi mistakenly killed Joe DiPalermo believing that he was the man who had been hired to kill him.  He was consequently convicted of homicide in 1962 and fearing for his life, he sought federal protection.
He was assigned to FBI protection but was repeatedly interviewed and also appeared in the McClellan Committee in which he revealed vital information regarding the mafia world (Lombard, 2009).  It is believed that Valachi attempted suicide on several occasions before he died of heart attack in 1971 which still in protective custody in La Tuna Federal Correction Institution in Texas.
Criminal theories that applies
 The old criminal behavior theories have been void of explaining the motive behind mafia activities. The rational choice theory has failed to explain why mafia activities are quite different from the normal criminal activities and why these activities are run by closely trusted family members (Jerry, 2002).  Unlike the common notion in the Western society where it is believed that power comes from wealth, it is contrary to the Mafia world where it seems wealth comes from power. Mafia families are characterized by common murders and self assertion as mafia group bosses. What we are driving at here is that unlike the common theories of crime which shows that individual engage in crime as a result of a rational choice, mafia crimes are difficult to understand (Jerry, 2002).
One of the theories that have been used to explain mafia group is conspiracy theory.  Before John Valachi gave his evidence to the senate committee, it was believed that mafias did not exist and they were mere make ups.  Valachi gave very vital information that ripped off the roof and exposed the operations of the group to the public.
Under the conspiracy theory, people are always looking for the behind the scene leader who can be held accountable for various activities of the group (Stohl, 2000). It is believed that mafia groups are held together by conspiracy which ensures that individuals do not leak the secrets of the group to the outside world. Valachi's revelation also revealed the extensiveness of the conspiracy even with the political class of the country involved.
In Valachi case, conspiracy worked in different fronts. First the behavior of John Valachi can be well explained using expected-utility theory which is used to explain the process of making a decision in conditions of risk.  The basic idea behind this theory is that there are choices to be made and  each choices comes with specific results and in advance, the result of each choice is well known.  As a result, the actor will try the best to maximize the expected utility when one is faced with risky options (Anand, 1993).  Given the conditions that Valachi was in, he was certainly sure that he would be eliminated for revealing Mafioso activities. The option that remained for Valachi was to maximize the available utility of collaborating with the FBI to give information regarding mafia operation in exchange for protection from the FBI.  This theory can be used to explain Valachi personal behavior (Reuter, 1983).
However, we find extensive conspiracy in the course of the Valachi trial. First, McClellan committee decided to push Valachi to give evidence regarding mafia activity so that the FBI could get attention of the cases and pursue mafia family.  In other front, the senate committee could have used the information that was obtained from Valachi in order to force the government to come up with law that would have been used to fight the activities of the mafia group.
Why does this theory explain the person?
The action of Valachi to collaborate with the McClellan committee to reveal important information regarding the operation of mafia groups was due to the circumstances that he was facing. His situation called for collaboration with the FBI to get personal protection and in exchange he had to give vital information. In his circumstance, he understood clearly that he was highly likely to lose his life even in prison unless he was offered some kind of protection.  Expected-utility theory therefore clearly explains the decision that he made in light of his circumstances.
Conclusion
Despite the existence of organized crime groups in the United States, they had been little understood not until 1960s when Joseph Valachi revealed important information regarding mafia groups in the country. John Valachi had been involved in mafia criminal activities for a long time until he was convicted in 1950s. After attempted threats on his life for betrayal of mafia secrets, Valachi decided to collaborate with the FBI in exchange for his information. There was a lot of conspiracy surrounding his case but expected-utility theory can be used to explain the specific decision that was made by Valachi.
Reference:
Anand, P. (1993). Foundations of rational choice under risk. Oxford: Oxford University Press
Jerry, C. (2002). The complete idiot's guide to the mafia. Alpha Books
Lombard, R. (2009). The legacy of Joe Valachi. Retrieved 16th February 2009 from http://www.suite101.com/article.cfm/organized_crime/70466
Reuter, P. (1983). Disorganized crime: the economics of the visible hand. Cambridge: The MIT Press
Stohl, M. (2000). The politics of terrorism: Conspiracy. CRC Press
Related Topics