Jewish people link their history to their system of morality?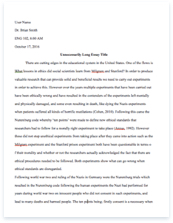 The whole doc is available only for registered users
A limited time offer! Get a custom sample essay written according to your requirements urgent 3h delivery guaranteed
Order Now
Judaism is a Jewish religion based on values and history established as one of the oldest religious tradition still practiced today. The practice of Judaism is devoted to the study and observance of laws and commandments, as written in the Torah. Torah is the central and most important document of Judaism revered by Jews through the ages. It is written in Hebrew, the oldest Jewish language. It is also called the Law of Moses.
Another important book in Jewish history is Exodus. Exodus is the second book of the Torah, known in Hebrew as Shemot. Exodus describes Moses who leads the Hebrews by God's power from Egypt into the Sinai Peninsula where they receive the Law of God (Ten Commandments) in the form of two tablets (pg 204) This event is significant for Jewish morality. Decalogue, are a list of religious and moral imperatives which according to religious tradition were written by God. Everyone who follows the law written by God is moral. In addition, the restoration of the Jews to their homeland after the exile is important fact in Jewish morality. Jewish nation after "wandered in the desert until they entered the homeland that God had promised them" (126). During that time Israelites bound to God by a covenant, they committed to the fidelity and worship, and God promised them His care. Furthermore, those two events combined together create an important fact in Jewish history which consequently provides to establish Jewish traditions and morality.
A history is a strong fundamentalism which binds the Jewish people together like: a strong sense of common origin, a shared past and shared destiny. The Jews are a people, and their story tells how, from equally modest beginnings in the Middle East, the people grew, mainly though natural increase, and became spread throughout the world by voluntary or imposed migration. Even though the Jewish dispersion is a very popular, but there is a strong belief that at the end of history the scattered people will be reunited on the solid of their ancestral land, the Land of Israel.
Related Topics