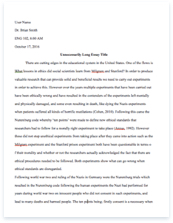 The whole doc is available only for registered users
Pages: 12
Word count: 2888
Category:
A limited time offer! Get a custom sample essay written according to your requirements urgent 3h delivery guaranteed
Order Now
The word 'retail' is derived from the French word 'retailer' meaning 'to cut a piece off' or 'to break bulk'. In simple terms it involves activities whereby product or services are sold to final consumers in small quantities. Although retailing in its various formats has been around our country for many decades, it has been confined for a long time to family owned corner shops. Retail marketing is an essential component of an overall marketing strategy. It supports the use of external marketing campaign efforts including advertising, events and promotions. Retail marketing tactics include in-store signage, copies of newspaper sales circulars, coupons, demonstrations and in-aisle promotions and displays. Effectively executed, retail marketing serves to "close" the sale once shoppers come inside the store. Incentives and navigational devices are strategically used to sell specially advertised products and cross-sell additional products and services. Englishmen are great soccer enthusiasts, and they strongly think that one should never give Indians a corner. It stems from the belief that, if you give an Indian a corner he would end up setting a shop. That is how great Indians retail management skill is considered.
The Facts Retailing in more developed countries are big business and better organized that what it is in India. Report published by McKinsey & Co. in partnership with Confederation of Indian Industry (CII) states that the global retail business is worth a staggering US $ 7 trillion. The ratio of organized retailing to unorganized in US is around 80 to 20, in Europe it is 70 to 30, while in Asia it comes to around 20 to 80. In India the scenario is quiet unique, organized retailing accounts for a mere 5% of the total retail sector. Although there are around 5 million retail stores in India, 90% of these have a floor space area of 500 sq.ft. Or less. The emergence of organized retailing in India is a recent phenomenon and is concentrated in the top 20 urban towns and cities The Reason is emergence of organized retailing has been due to the demographic and psychographic changes taking place in the life of urban consumers. Growing number of nuclear families, working women, greater work pressure, changing values and Lifestyles, increased commuting time, influence of western way of life etc. have meant that the needs and wants ofconsumers have shifted from just being Cost and Relationship drive to Brand and Experience driven, while the  Value element still dominating the buying decisions.
1.1 RETAILING DEFINED
The word retailing has its origins in the French verb "retailer", which means "to cut up", and refers to one of the fundamental retailing activities which is to buy in larger quantities and sell in smaller quantities. For example, a convenience store would buy tins of beans in units of two dozen boxes, but sell in single-tin units. However, a retailer is not the only type of business entity to 'break bulk'. Wholesalers also buy in larger quantities and sell to their customers in smaller quantities. It is the type of customer, rather than the activity, that distinguishes a retailer from other distributive traders; the distinction being that retailer sells to final consumers, unlike a wholesaler who sells to a retailer or other business organizations.
A generally accepted definition of a retailer is 'any establishment engaged in selling merchandise for personal or household consumption and rendering services incidental to the sale of such goods'. There are, however, many businesses that carry out retailing activity that are not in themselves classified as retailers. For example, a factory may engage in retailing activity by selling 'seconds' quality goods in the shop attached to its manufacturing premises. In the UK, a retailer is only classified as such for government reporting if the business gains over half of its income from selling to the final consumer. The term retailing applies not only to the selling of tangible products like loaves of bread or pairs of shoes, but also to the selling of service products. Companies who provide meals, haircuts and aromatherapy sessions are all essentially retailers, as they sell to the final consumer, and yet customers do not take goods away from these retailers in a carrier bag. The consumption of the service offering coincides with the retailing activity itself.
1.2 THE RETAILER WITHIN THE DISTRIBUTION CHANNEL
From a traditional marketing viewpoint, the retailer is one of many possible organizations through which goods produced by the manufacturer flow on their way to their consumer destiny. These organizations perform various roles by being a member of a distribution channel. For example, a chocolate producer like Cadbury's will use a number of distribution channels for its confectionery, which involves members such as agents, wholesalers, supermarkets, convenience stores, petrol stations, vending machine operators and so on. Channel members, or marketing intermediaries as they are sometimes referred to, take on activities that a manufacturer does not have the resources to perform, such as displaying the product alongside related or alternative items in a location that is convenient for a consumer to access during shopping Intermediaries facilitate the distribution process by providing points where deliveries of merchandise are altered in their physical state (such as being broken down into smaller quantities, or being repackaged) and are made available to customers in convenient or cost-effective locations.
Over time, and particularly since the laws that allowed manufacturers to set prices were abolished, retailers have become more dominant in the distribution channel. Their passive distributor status has been transformed into a more aggressive one, using price as a competitive weapon, introducing ranges of own-branded goods (private labels) and developing shopping environments that engender loyalty to an outlet rather than loyalty to a product.
This shift in power from the manufacturer to the retailer has been further enhanced by information technology that has enabled retailers to gain a greater understanding of their customers' purchasing patterns and preferences. Today, retailers place a lot of emphasis on customer service which is defined as the "sum of acts and elements that allow consumers to receive what they need or desire from your retail establishment".
1.4 THE CONSUMER-LED APPROACH TO RETAILING
Although the vertical marketing system adequately models the way in which distribution as a marketing function has developed, it makes the assumption that marketing activity is shared between the channel members and that the final result is offered to the customer. This underplays the extent to which the retailer tends to be customer oriented.
1.5 THE RETAIL INDUSTRY – ITS CONTRIBUTION TO THE ECONOMY
Moving away from the role of retailing in the marketing activity of an individual producer, retailing activity can also be viewed as a significant contributor to the economy in general. In the last two decades of the twentieth century, the UK and many other developed nations have seen their economies change from being manufacturing-led to being service-led, in terms of wealth creation, employment and investment. Around one-third of consumer expenditure takes place through retail outlets, and the retail industry employs one in nine workers. The retail price index is a frequently referred to economic indicator. It is a measure that is based on a 'basket' of products across all retail sectors and compares prices over time in order to reveal the changes in the cost to households of typical purchase needs. According to ICRIER report, the retail business in India is estimated to grow at 13% from $322 billion to $590 billion by 2011-12. In the same time the unorganized retail sector is expected to grow at about 10% per annum with sales turnover rise from $309 billion in 2006-07 to $496 billion in 2011-12. Retailing is one of the pillars of economy in India and accounts for 35% of the GDP.
1.6 A GLOBAL VIEWPOINT
Retailing is increasingly a global business. A more structured retail industry with more multiple retailers (those with more than one outlet) is a sign that an economy is developing, as organizations specialize and gain economies of scale. Additionally, when disposable incomes rise, retailers play an active part in distributing increasingly discretionary goods to centres of population. Emerging markets are a real (although highly complex) opportunity for experienced retailers, especially if they are faced with high levels of retail provision and therefore competition in their traditional markets. As the artificial barriers to trade, such as import duty and quota restrictions, are removed from the global economy, many retailers will view the world as their marketplace and make sourcing and outlet operation decisions on a set of criteria that are relevant across the globe.
Some of the strongest global retailers are, such as Wal-Mart, IKEA, Marks and Spencer"s, Big Bazaar and some modern age retailers are having considerable success on a global basis, such as Tesco, B&Q, Carrefour etc. However, long distances, political and cultural complexities are huge challenges to retailers, which can only be overcome by the strongest contenders. International retailing activities have often stemmed from retailers seeing opportunities for formats that are underrepresented in new markets, such as the entry by the 'hard discount' supermarket operators (Aldi, Netto, Lidl) into the UK in the early 1990s and Vishal Megamart, Big Bazaar, Shoppers" Stop in India in the late 1990s.
1.7 EMPLOYMENT IN THE RETAIL SECTOR
The retail sector provides a great diversity in the millions of various jobs that it provides to the global workforce. Although the wide variety of employment opportunities in retailing allows for a diverse application of skills and knowledge, the retail industry in the UK has traditionally found it hard to attract the best young people, and so in recent years new initiatives have been launched in order to build stronger relationships between education and retailing. Collaborations between bodies such as the British Institute of Retailing (BIR), the Distributive National Training Organization (DNTO) and the Department for Education and Employment (DfEE) aim to provide the education and skills base for a world class retailing sector (DTI, 2000) and a basis for individual development in a challenging business sector. In India also several business schools are offering MBA with Retail Management specialization. Several retail training establishments in private sector are coming up almost everywhere imparting basic retailing skills.
1.8 A RETAILER'S POSITION IN SOCIETY
As well as making a significant contribution to the economy, the retailer has always had a very important place in our personal and social life. From a very early age we are introduced to shopping environments, and they become familiar and comfortable places in which to spend time. As we get older we use shops as reference points when learning about the world and its opportunities.
We see some shops as places we like to be and others as places we 'wouldn't be seen dead in', whilst others might be intimidating or places that we aspire to shop in one day.
Retailers therefore play an important part in our own development and the way we formulate ideas about ourselves.
It is largely believed that shops have five distinctive roles in addition to the earlier identified function as breaker of bulk: • Advertising and promotion. Shops introduce us to new products and remind us of old ones. Without shops, we would have to rely on other, often less suitable, media to discover what is on offer.
• Shops provide advice and guidance. Many shop staff are experts in their products and routinely provide relatively unbiased advice and guidance on what best meets each consumer's specific requirements.
• Shops negotiate and form contracts. Shops take the risk in what they sell, and in what they may value for part-exchange, thereby relieving those further back in the supply chain of many problems of quality, suitability, valuation and legality. For example, the shopkeeper decides whether the alcohol purchaser is over 18 or not.
• Shops take or arrange for payment and accept risk of default. Someone has to arrange for the secure transfer of funds, including funding any bridging period, and to judge which payment instrument provides the appropriate certainty of completion.
• Shops handle warranty claims and after-sales facilities. Shops provide the local points of responsibility when anything goes wrong and an entry point into repair and maintenance functions.
Soft drinks in India – Huge Potential Ahead
According to the 'Product Insights: Soft Drinks in India' report, The global soft drinks market grew at a compound annual growth rate (CAGR) of 3.45% from 2005 to 2009 and was valued at $494.5 billion in 2009. New product launches in the global soft drinks market increased by 8.59% in 2009. The US was the top country by retail sales as well as by number of new product launches, followed by Japan which ranked second in both categories. Globally, India ranked 25th in terms of retail sales and 13th in terms of the number of new product launches in the soft drinks market in 2009. In spite of India's huge population and the fact that around 47% of the population is composed of persons below 30 years of age, the per-capita consumption of soft drinks in India remains very low, at approximately at 5.2 liters against the world average of nearly 85.22 liters. Developed countries such as the US, Germany, Italy and Spain all have per-capita consumption in the range of 280-400 liters, showcasing the huge potential for market growth in India. Coca-Cola remains the market leader in the carbonates category with a market share of more than 60% in the Indian market, followed by Pepsi with around 35%.
In the bottled water category, Parle's Bisleri and Kinley from Coca-Cola are the leading players. The packaged juices market in India continues to be dominated by Maaza and Frooti, followed by brands such as Slice, Tropicana and Real which have registered good growths in their market shares in the past few years. Red Bull with its strong dominance of the energy drinks' category, which is the largest segment in the functional drinks category, is the market leader in the functional drinks market. Considering the overall development of the Indian soft drinks market, a comparison can be drawn between various soft drink categories based on the major consumer segment for each category using age and economic status as the two judging criterion. For instance, while carbonates are consumed by consumers from almost all economic segments and ages in the India, considering the various packaging sizes and price points for these products, segments such as energy drinks and sports drinks are mainly consumed in the age group of around 24 years who are on the higher side in terms of economic status,i.e. working executives and the affluent class. Based on these trends, a comparison chart can be drawn between the different soft drink categories in India as given below:
Current Situation:
According to the 'Product Insights: Soft Drinks in India' report from Data monitor, With improving literacy rates, consumers have become increasingly aware of health and fitness related issues. Additionally, due to greater disposable incomes, particularly in urban areas, consumers are seeking healthier beverages even if they are relatively more expensive, due to their positioning. Raising awareness levels with regard to obesity and other weight related health issues in the last decade, especially amongst teenagers and young adults, has helped push sales of non-carbonates. Sales of noncarbonated drinks also got a boost from the pesticide controversy which led some consumers to switch loyalties from carbonates to juices, functional drinks etc. Products such as Juice are now fast becoming as an essential part of breakfast table with urban families. Leading beverage corporations such as Coca-Cola and PepsiCo have identified this trend and are adopting strategies to benefit from this development.
Previously, product strategy of these large corporations was largely Cola based; given that a large part of their product volumes would come from the carbonates segment. However, in the last few years, with the strong growth in the non-carbonate sector and tapering of growth within the cola segment companies such as PepsiCo have announced plans of moving towards a well diversified portfolio by increasing the volume share of other soft drink segments including juices, functional drinks and other products with health benefits etc. This is evident from the strong marketing campaigns which preceded the launch of brands such as Tropicana and Minute Maid.. Growing consumer awareness about the harmful effects of artificial ingredients in food and beverages has fueled the demand for 'natural' or 'free from' products over the last few years.
According to Data monitor's latest consumer survey, 62% of respondents globally are influenced by the claims of 'no artificial additives including colors, flavorings and preservatives' when making food and beverage choices. The survey further reveals that the 'natural/organic' claim influences the major proportion of consumers in developing countries like Brazil and China, and a significant proportion in developed economies like the US and the UK. In line with the trends as reflected in the report, several new brands such as Nimbooz, Minute Maid Nimbu Fresh, and Cocojal (from Jain Agro) have been launched in the past few years in the Indian market. These recent entrants have used the 'natural' claim to market their product with consumers, with products being modeled on traditional Indian drinks. For instance, Nimbooz is based on the traditional lemon drink consumed in homes and the ads reflect the natural flavors and the 'homemade like' taste of the product.
Related Topics