Internship Report on Front Office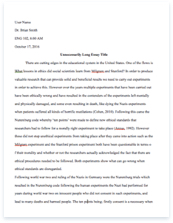 The whole doc is available only for registered users
A limited time offer! Get a custom sample essay written according to your requirements urgent 3h delivery guaranteed
Order Now
It is compulsory internship report which was assigned to me, for this I have to do internship and I did in Hotel Crown Plaza for six 06 weeks, and I am making this reporton the experience gained with that internship. This was my first working experience outside before this, I have worked with my father, overall it was an excellent experience regarding to learning and face to face conversation.
Hotel crown plaza is the 4rth star hotel in the heart of Islamabad which is blue area, it's aluxurious hotel and handles all type of functions like business meeting. Weddingfunctions. And other social functions.Hotel Crown Plaza business mostly revolve around the business employees andexecutives, They have their crown club cards which is made to give discount to businessclass guests , then there is a outdoor catering facilities, conference rooms , andrestaurants. My job was their was an internee is sales & marketing department, which is makingreservation and listening phone calls. But I have learned much more in showing myintention towards learning the function of other departments, likes finance department and front office by standing on the reception. In the reports I have written all my experiences good and challenges very generously .overall it was an exciting experience and I have learned a lot from this internship. And I am looking forward to use this experience in my future jobs.
CHAPTAR NO 1
HISTORY OF HOTELS
The History of Hotels in world:
Evidence of hotels and the hospitality industry have been recorded as far back as biblical times when Mary and Joseph arrived in Bethlehem during the census. As the Bible depicts, Mary and Joseph were refused accommodations because there "was no room at the inn." Since the beginning of time, people have traveled for commerce, religion, family, health, immigration, education and recreation. As cited by Texas Tech University, the word "hospitality" comes from the Latin root meaning "host" or "hospice." The university further noted that the first hotels were nothing more than private homes opened to the public. Most, unfortunately, had poor reputations. Under the influence of the Roman Empire, inns and hotels began catering to the pleasure traveler in an effort to encourage visitors. The first inn located in America was recorded in the year 1607 and lead the way with many other firsts in the hospitality industry. The first publicly held hotel (the City Hotel) opened in New York in 1792. The first modern hotel (the Tremont) opened in Boston in 1809 and the first business hotel (the Buffalo Statler) opened in 1908. From there a surge of hotels flooded American and the rest of the world with prominent names such as Radisson, Marriot and Hilton.
Price, Service, Amenities
Hotels (as well as other forms of accommodations) are generally segmented by the services and amenities offered. These two factors, along with location, also have a bearing on the price range. • Budget hotels offer clean albeit simple rooms that provide the basics of places to sleep and shower. Usually budget hotels are designed for travelers looking to maximize their funds and minimize expenses. Prices can range from $20US per night to $70US per night. • Business hotels offer a high standard by providing rooms equipped with what business travelers would consider necessities. Usually found in business-class hotel rooms are high speed Internet connections, alarm clocks, comfortable beds, irons and ironing boards, coffee makers, complimentary newspaper delivery and hairdryers. Rates can range from $80US per night to $250US per night. • The facility of a business hotel would also offer an in-house restaurant, bar, exercise room and shuttle service to nearby airports.
Limit concierge assistance is often included as well as room service, laundry and dry cleaning and wake-up calls. • Luxury hotels are known for their lavish decor and extraordinary service. With superior amenities, accommodations at luxury hotels are designed to thoroughly pamper and impress guests. According to a Business Week Online article, those in the luxury market are getting harder to please stating that luxury goods and service providers can't afford to blunder with the level of service and customer experience they provide. For this reason, many luxury hotels go far beyond the norm by providing a lifestyle experience equal to or better than what guests have become accustomed to at home. • Luxury hotels frequently offer full-service day spas, five-star restaurants staffed by world-class chefs, ballrooms, lavish pools, golf packages and guest services that are unsurpassed by any other class of hotel.
In addition, luxury rooms generally include those amenities found in business class hotels plus in-room safes, goose down comforters and pillows, marble showers and tubs, larger rooms, separate sitting or living area and fog-free bathroom mirrors. Rates can range from $129US per night to $2,000US per night.
Rates vary greatly depending on location and proximity to popular events and attractions. There are other classifications of hotels, however, most will fall into one of these three or a combination of these three. With the lines between business and personal becoming more blurred, many entrepreneurs and business executives will attend conferences or embark on business trips with family in tow. Hotels are aware of this common occurrence and have become adept at providing facilities and services both business and recreational travelers enjoy.
1.2 HITORY OF HOTEL IN DHAKA :
HISTORY OF DHAKA:
Dhaka – The Capital of Bangladesh
Dhaka is the capital of Bangladesh. Located on the banks of the River Buriganga, the city has a population of about 7 million, making it one of the largest cities in the region. It has a colourful history and known as the 'City of Mosques.' Modern Dhaka is the center of political, cultural and economic life in Bangladesh. The existence of urbanized settlements in the area that is now Dhaka dates from the 7th century. The city area was ruled by the Buddhist kingdom of Kamarupa and the Pala Empire before passing to the control of the Hindu Sena dynasty in the 9th century. After the Sena dynasty, Dhaka was successively ruled by the Turkish and Afghan governors descending from the Delhi Sultanate before the arrival of the Mughals in 1608. Under Mughal rule in the 17th century, the city was also known as Jahangir Nagar, and was both a provincial capital and a centre of the worldwide muslin trade. The development of modern city was started under British rule in the 19th century, and soon became the second-largest city in Bengal after Calcutta (presently Kolkata).
After the partition of India in 1947, Dhaka became the administrative capital of East Pakistan, and later, in 1972, the capital of an independent Bangladesh. The development of townships and a significant growth in population came as the city was proclaimed the capital of Bengal under Mughal rule in 1608. The main expansion of the city took place under Mughal general Shaista Khan. The city then measured 19 by 13 kilometres (12 by 8 mi), with a population of nearly a million people. The city passed to the control of the British East India Company in 1765 after the Battle of Plassey. Civic administration
The Dhaka municipality was founded on August 1, 1864 and upgraded to "corporation" status in 1978. The Dhaka City Corporation is a self-governing corporation which runs the affairs of the city. The mayor of the city is elected by popular vote every five years. The city has a moderate-sized middle class population, driving the market for modern consumer and luxury goods. The city has historically attracted large number of migrant workers. Hawkers, peddlers, small shops, rickshaws transport, roadside vendors and stalls employ a large segment of the population. Urban developments have sparked a widespread construction boom, causing new high-rise buildings and skyscrapers to change the city landscape. Growth has been especially strong in the finance, banking, manufacturing, telecommunications and services sectors, while hotels and restaurants continue as important elements of the Dhaka economy.
The population of Dhaka city (areas under the jurisdiction of the Dhaka city corporation) stands at approximately 6.7 million. The city, in combination with localities forming the wider metropolitan area, is home to an estimated 12.3 million as of 2007. The population is growing by an estimated 4.2 per cent per annum, one of the highest rates amongst Asian cities. The continuing growth reflects ongoing migration from rural areas to the Dhaka urban region, which accounted for 60 per cent of the city's growth in the 1960s and 1970s. More recently, the city's population has also grown with the expansion of city boundaries, a process that added more than a million people to the city in the 1980s. Most residents of Dhaka speak Bengali, the national language. English is also spoken by a large segment of the population, especially for business purposes. Islam is the predominant religion of Dhaka's people, with a majority belonging to the Sunni sect. Hinduism is the second-largest religion and smaller communities practice Buddhism and Christianity. HOTEL IN DHAKA CITY:
In the past decades Dhaka has made significant improvement in respect of quality hotel and decent tourist type budget accommodation. In addition to a number of three to five star hotels, Dhaka city has now over 400 air-conditioned rooms in small hotels located at different parts. Most of these are equipped with reasonably good facilities like dining, cable TV, IDD telephone, fax etc. In addition to these hotels, there are about 60 Guest Houses with average of eight to 10 rooms, are operating mainly from Gulshan, Banani, Baridhara and Dhanmondi. About 10 of these guest houses have restaurant facilities and other provide this services depending on neighbouring restaurants or as ordered by the guests. Guesthouses are also equipped with cable TV, IDD telephone, Fax, e-mail etc.
HISTORY OF HOTEL SWISS GARDEN:
| [pic] | | | |The Hotel Swiss Garden is four star category hotel of international standard | | |with business travelers and leisure seekers in mind alike to reign supreme | | |both in sophistication and quality services. Set amidst the greenery of | | |diplomatic enclave of Banani, very close to foreign Missions, 10 minutes | | |drive from the international airport and adjacent to commercial center of | | |Kemal Ataturk Avenue. | | |The Hotel Swiss Garden has convenient and free access to other shopping and | | |commercial areas of Dhaka. Major exhibition and convention venues of Dhaka, | | |Prime Minister's Secretariat, government ministries and Bangladesh Parliament| | |are also located nearby distance. | | | | | |Guests will find air conditioning, daily newspaper, desk, hair dryer, | | |internet access (wireless) waiting in each room. Guests will enjoy the | | |hotel's excellent facilities and services including laundry service/dry | | |cleaning, meeting facilities, safety deposit boxes, business center.
The | | |hotel provides superior recreational and leisure facilities including indoor | | |pool, gym, convenient location, a dedicated staff and first-rate facilities | | |make this hotel a favorite among travelers. | |About this hotel : | | | | | | | | | | | |Accommodation | |Rooms | | | | | | | | | |Our 40 guest rooms, tastefully furnished with modern architectural design Hotel Swiss Garden are one of the best hotels in the city| |of Dhaka. We offer Standard Rooms, Deluxe Rooms, Super Deluxe rooms, Suite rooms, Swiss Garden Suites and Family Suites. Our Bed is| |American style that length is 84'' (213cm) long. | |[pic] | |[pic] | | | | | | | | | | | |Room Category | | | |Standard | | | |Deluxe | | | |Super Deluxe | | | |Junior Suite | | | |Swiss Garden Suite | | | | | | | | | | | |Restaurant & Lobby | | | | | | | | | |"Zermatt" restaurant of Hotel Swiss Garden is big and modern furnished. As a result it can serve a large number of guests at the | |same time.
It is the symbol of quality and taste. We are offering traditional Bangladeshi food, Mogul Indian, Chinese & Thai | |special also continental and international food options in an elegant atmosphere. | | | |The room services are available 24 hours and 07 days. | | | | | |[pic] | | | | | | | | | |Business Center | | | |[pic] | | | |The hotel's Business Center provides a confidential office with full secretarial support. Our business center equipped with fax, | |Photo copier, scanner, Data port broadband & WiFi Internet. | | | |Fitness Center | | | |[pic] | | | |A wide range of gym equipments are available in our Fitness Center (Health Club). | | | |Indoor Swimming Pool | | | |[pic] | | | | | | | | | |
|
Related Topics