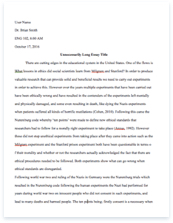 The whole doc is available only for registered users
A limited time offer! Get a custom sample essay written according to your requirements urgent 3h delivery guaranteed
Order Now
1. How has trade in merchandise and services changed over the past decade? What have been the major trends? How might this information be of value to a manager?
The volume of international trade in merchandise and services exceeded $4 trillion in 1990. Fourteen years later (2004), international merchandise trade had more than doubled to $11 trillion! In 2011, the dollar value of world merchandise trade advanced 19% to $18.2 trillion, surpassing the previous peak of $16.1 trillion from 2008*. The value of world commercial services exports increased by 11% in 2011 to $4.2 trillion, with strong differences in annual growth rates for particular countries and regions*.
The significance of world trade cannot be overlooked. The trends are many and varied, and include trade within regional blocks. It is critical that managers understand these trends in order to develop a competitive strategy to take advantage of this growth. Also, because of increased trade, management must be prepared to face stiff competition in markets abroad as well as the home market.
2. Knowing the nation is a major trade partner of another signifies what to a marketing analyst?
The following is a listing in no particular order of the advantages to focusing on a marketing analyst:
✓ Business climate in the importing nations must be relatively favorable. ✓ Import regulations must not be insurmountable.
✓ Cultural objections to buying exported goods are not great. ✓ Satisfactory transportation facilities exist along with businesses that are experienced in handling import shipments from the exporter's area. ✓ Foreign exchange is available.
3. What are the different components of foreign investment Investment into different countries can be divided into two components: portfolio investment and direct investment. Portfolio investment is the purchase of stocks and bonds as a passive investment. Direct investment is the purchase in which investors participate in the management of the firm.
4. What are the main reasons a firm might enter foreign markets?
The main reasons a firm might enter a foreign market include to:
✓ Increase profits and sales
✓ Gain access to raw materials
✓ Create new markets
✓ Act on preferential trading arrangements
✓ Get into a faster-growing market
✓ Lower the cost of goods sold
✓ Take advantage of improved communications
✓ Test market
✓ Follow customers overseas
✓ Attack competitor's home market
5. What are the seven dimensions along which management can globalize? How is it possible for a firm to be multidomestic on one dimension of globalization and global on another?
The seven dimensions along which management can globalize include: product, markets, promotion, where value is added, competitive strategy, use of non-home-country personnel, and extent of global ownership. It is possible to completely standardize operations (global strategy) or to undertake zero standardization (multidomestic strategy) and variations of the level of globalization will vary with each dimension. For example, a company may use a global approach to promotion, but adopt a multidomestic strategy for producing the physical product.
*WTO 2012 – http://www.wto.org/english/news_e/pres12_e/pr658_e.htm
Related Topics