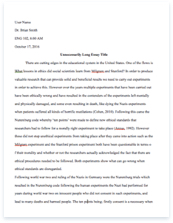 The whole doc is available only for registered users
Pages: 8
Word count: 1835
Category:
A limited time offer! Get a custom sample essay written according to your requirements urgent 3h delivery guaranteed
Order Now
This feasibility study examines the proposed entry of the business Kamwo into a new overseas country, China. The report looks at the business, its vision for the future and how it operates in its current setting. The study will also include a market analysis and an in depth looks at the Chinese business market. Kamwo Herbal pharmacy supplies Traditional Chinese Medicine to several countries throughout the world; it is renowned for its quality products and professional personnel.
An environmental analysis was completed on China and looks at the political, economic, cultural, technological, environmental and legal environments. It highlights the fact that China is a communist country and in essence a one party dictatorship. It also examines the developing countries and its growing economy. People are willing to spend money on their health which is an important factor to consider when entering this new market. China is a country full of rich culture and beliefs, with Traditional Chinese Medicine being an important tradition in China's past. Technology is also utilised in China and online shopping has become extremely popular, which could be beneficial for Kamwo.
The SWOT analysis is important to the feasibility study as it identifies the strengths and weaknesses of Kamwo and examines the external opportunities and threats. Expanding into China will be a great opportunity for the business and the Chinese people will benefit from the modernised Traditional Chinese Medicine that Kamwo supplies. The company will face threats from negative opinions on Traditional Chinese Medicine and adapting to a new business environment.
Kamwo have existing marketing objectives that they strive to achieve in order to be a successful business. They aim to provide quality and safe products for their consumers, in a retail environment that is professional and friendly. The use of media releases, websites and product launches allow Kamwo to communicate with their target audience.
The segmentation profile examines the demographics, psychographics and benefits. China has a huge population of many age groups that are spread through many geographical locations. There is a strong tradition of Chinese medicine and its benefits have been experienced throughout the years.
The marketing mix strategy includes recommendations to improve the product line, the prices, the distribution throughout China and the promotion of Kamwo products. This feasibility study examines Kamwo Herbal Pharmacy and how the proposed entry into China would be achieved. It identifies the businesses strengths and weaknesses, whilst also examining the Chinese market and how the company would perform in such a different environment.
1.0 Background description of company
Kamwo Herbal Pharmacy is a Chinese herbs and practitioner supplier in New York City. It was opened in 1973 and was initially a small family business but has since grown catering for the needs of people in the United States, Canada and Europe. It has been embraced by the western communities that are seeking natural alternatives and who want to experience the power of traditional Chinese medicine. It is the largest herbal pharmacy on the East Coast of America and is able to provide quality herbal formulas consisting of up to 500 substances from throughout Asia.
A web ordering program was launched in 2006 making it significantly easier for customers to order products and keep track of their records. Due to the success of the program an online store was created allowing people out of the New York City area to gain access to Kamwo's wide variety of herbal products.
They aim to provide quality service and pharmacy personnel are able to communicate in both English and Chinese. All staff are supervised by licensed acupuncturists, board certified herbalists, and a Western pharmacologist, to ensure service and products are of the highest quality standards and safe for the consumers. Kamwo has also extended their business, selling other products such as acupuncture needles, gua sha tools, Chinese and Korean cupping devices and much more.
Kamwo's mission is "To provide the highest quality herbal products and support services to meet the growing needs of TCM practitioners and their patients. To promote the advancement of Traditional Chinese Medicine in the United States."
The company has a strong vision for the future wanting to create an environment that allows for the exchange of ideas and knowledge between members of the Kamwo community. They are currently expanding their business by renovating facilities in Grand street allowing for further retail space and want to expand their shipping area to cater for the needs of more people throughout the world.
2.0 Corporate Information
2.1 Corporate Vision
The vision of Kamwo is to create an environment that fosters the exchange of knowledge and ideas among members of the TCM (Traditional Chinese Medicine) community. Kamwo is dedicated to providing high-quality, efficient service to suit the individual needs of each customer and grow the demand of the TCM profession (Kamwo Herbal Pharmacy. n.d).
2.2 Mission Statement
Kamwo's mission statement is base on the needs of TCM practitioners and their patients, providing the highest quality herbal products and support services, and to promote the advancement of Traditional Chinese Medicine in the United States. (Our Mission 2007)
2.3 Corporate Goals
* Recognizes every Traditional Chinese Medicine (TCM) practitioner and customer is important, believe that trust, dignity and respect are the foundations of long-term business relationships with customers' loyalty.
* Customers' best interests are the best interests, nothing is more important than valued customers.
* Only supply the highest quality and safest products.
* Always providing considerate and professional service to customers.
* Reputation is built on integrity and will never let short term profits affect mission statement and customers' best interests.
* Providing resources to help practitioners develop their practices and to benefit the profession as a whole. (Our Mission 2007)
3.0 Environmental Analysis
3.1 Political
The political system of China takes place in a framework of communist state. China officially gaining sovereignty on October 1949, it is Multi – Party cooperation system government, majority politics has been dominated by the Chinese Communist Party (CCP) and other eight small Party controlled by CCP (Dickson 2003, 2). In other words, China almost is one – party dictatorship country. Actually, China's one – party dictatorship has the characteristics of its own, for example: democratic dictatorship is for the whole society and against the criminals. In addition, China has its own executive branch, president and vice president elected by National People's Congress for a five-year term (eligible for a second term); elections last held on 15-17 March 2008 (next to be held in mid-March 2013); premier nominated by president, confirmed by National People's Congress (East & Southeast Asia: China 2010).
Moreover, Chinese government welcomes foreign company to invest in China; however, they think foreign company and Chinese company need to have fair competition environment and will not has preferential policies for foreign company (Luo, Qiuzhi, and Binjie 2010, 68).
3.2 Economic
China is the developing country, with it becomes major player in the global economy, thus it affects the global economic developed trend (International: Emerging markets reshape global economy 2010). China describes as a socialist market economy (Fleccher and Linden 2008, 133). China stood as the second-largest economy in the world after the United State in 2009 (East & Southeast Asia: China 2010). China GDP keep increase every year, in 2009, grew of 8.7%, the world's fourth; in addition, economist forecast over the next two years, China will continue to grow at an extraordinarily fast rate, with GDP rising by 10.1% and 8.9% in 2010 and 2011 (Thinking of boys 2010, F2). In the few years, Chinese government also implements some economic policies to stimulate consumption, for example, reducing high domestic saving rate and correspondingly low domestic demand (East & Southeast Asia: China 2010). This policy can stimulate consumption behavior and now Chinese gradually increase their living standard and level of consumption, they are willing to spend money on maintaining good health, Kamwo as production of health Products Company, which has good prospects for economic development.
3.3 Cultural
Chinese culture has more than five thousand years, traditional Chinese medicine (TMC) has more than two thousand years, and thus, it is an important part of Chinese culture (Wang 2010, 532). With Chinese pay more attention on health, Chinese traditional medicine become a focus, because they think the role of traditional Chinese medicine to treat the root cause are better than Western medicine. Therefore, in China, traditional Chinese medicine gradually become popular, for example, massage, acupuncture, these are known with people and popular in the world. Kamwo Company is based on traditional Chinese medicine product, when it extends its products in China; there will be a good market response.
What's more, China tolerance with hospitality and welcome foreign cultures, Beijing Olympic Games in 2008 and the World Expo in 2010 Shanghai are a good example to prove that. Therefore, culture diversity which is showing in China.
3.4 Technological
Technology has been becoming more and more significant and it is a necessity in our daily life. It plays a basic role and improves the quality of life. In China, Online shopping becomes more popular and it is a part of people's daily life, consumer behavior towards continued use of online shopping (Wang et al. 2007, 396), for example, Taobao is the biggest online shopping website in China, it sells thousands of products which provide by consumers themselves. According to a China Internet Network Information Center (CNNIC) survey, online shopping is ranked the 12th purpose for people using the Internet in China (Nelson, Michael, and Troy 2009, 321). Therefore, it is a good for the Kamwo to use as a tool to entry the China market. What's more, Chen et al. (2010) claimed that China has a sound network system. It also has 14.156 million Internet hosts and 298 million Internet users, they rank seven and one in the world separately (East & Southeast Asia: China 2010). People can search everything they want and need. Kamwo also can use China network system to create advertising which can get the concern of consumers.
3.5 Environmental
Nowadays, with Chinese government promotes a harmonious society and protects our environment, people are growing awareness of environmental protection, for example, people like to use green bag to instead of plastic bag (Zhao et al. 2009, 399). Therefore, Kamwo need to pay attention on product to be involved in environmental protection.
3.6 Legal Environments
Chinese legal system can go back to ancient times, the period from 1949 to the mid- 1950s was the period when China's modern legal system was first set up (Thinking of boys 2008, 513). In the 1954, the Constitution of the People's Republic of China enacted later defined China's political and economic system, citizen's rights and freedom, set the standards for the organizational structure, functions and powers of state organs, and established the basic principles for China's legal system, thus initially laying the foundation for the rule of law in China, in addition, Modern China legal system is based on Western legal system (Thinking of boys 2008, 513). With China society develops, government pays more attention to the integrity of legal system, to speed up legislation on traditional Chinese medicine is one of the suggestions are provided by government (Xu 2010, 328). When Kamwo imports China market, China medicine office will be strict requirements on products.
Related Topics