Hullabaloo in the Guava Orchard, Character of Kulfi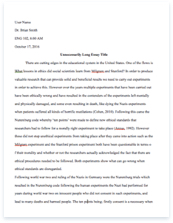 The whole doc is available only for registered users
A limited time offer! Get a custom sample essay written according to your requirements urgent 3h delivery guaranteed
Order Now
1. Introduction Desai's work is known for its rich and colorfullanguage, and detailed presentations ofsetting and character. Hullabaloo in theGuava Orchard presents a fictitious smalltown called Shahkot in North India. The townhas a mixed culture of traditional Indian socialnorms and of modern life, wherein therunaway Sampath Chawla, who just wants tobe left alone, is forced into being a holy man inspite of himself.
Kulfi Sampath
Kulfi Chawla is Sampath's mother. The story of "Hullabaloo in the Guava Orchard" begins when Kulfi is pregnant with Sampath. She is the "odd" one in the family, not taking part in many conversations with the others nor behaving as most young, pregnant women do. Kulfi is obsessed with food and eating food. One could attribute her thoughts of food to normal cravings during a pregnancy. However, as the story progresses, she becomes even more obsessed with food. Although she is non-communicative in most cases, she does have a special affinity with Sampath. He is her favourite child and she can relate to him since he is the one most like she is. He likes his solitude and he does not ascribe to the conventional things people plan for or pass their time doing.
When Sampath decides to live in the guava tree, she is the only family member who says, "Let him be." She knows the isolation he craves because she had similar experiences in her youth—in fact, she still feels many of those same yearnings of youth—to be truly satisfied in life. The lack of satisfaction with her life is symbolized by her obsession with food, a persistent hunger to be fed spiritually as well as physically. Kulfi's storyline has a strong impact on the main storyline, which is Sampath's story. It is Kulfi who gives Sampath the first magical guava and it is Kulfi who devises intricate recipes with exotic ingredients for her son. Kulfi is finally able to satisfy her obsession for food by providing abundant amounts of it for her son. The food nourishes him physically and lends moral support to Sampath's quest for find his rightful place in the world.
Does a true identity have to be unique, and does showcasing one's true it mean being rejected by the norm? Kiran Desai discusses this relation between social acceptance and true identity in her novel 'Hullabaloo in the Guava Orchard,' through the characters of Kulfi Chawla and Sampath Chawla. Desai portrays Kulfi as a rather adamant character, having a consistent and enduring personality through the entire plot; Sampath, though, is portrayed as a submissive character, yielding to society and consciously eclipsing himself as he becomes a celebrity for the people as Shahkot, being known as "the monkey baba". Desai portrays the conflict between acceptance in society versus the existence of true identity through the actions of and insights on the characters of Sampath and Kulfi. Kulfi, right from Desai's portrayal of her all consuming craving for food at the inception of the novel, is deemed an outcast in society because of her odd behavior.
Desai describes Kulfi "enormously large" woman that leaves "people stopped short in amazement as she walks down the street." People's reactions to seeing her, and the gossip, hints that she was already cast out and was being mocked by society. By the time Kulfi was completely infatuated with food and was drawing food on the walls of her house, she was thought to have existed in her own bizarre world, portrayed an independent and free bubble floating around the complex town of Shahkot. The people of Shahkot claim to shun her away, but still allow her to exist in the complicated world of Shahkot, almost looking at her with hidden envy. This, in fact, is the true identity of Kulfi as she can exist independently of society, and is kept consistent through the book no matter what the situation might be or what conflict may arise.
Related Topics