How to Write a Profile Essay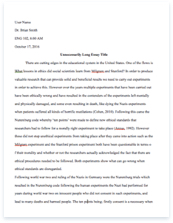 The whole doc is available only for registered users
A limited time offer! Get a custom sample essay written according to your requirements urgent 3h delivery guaranteed
Order Now
Writing is a tedious but creative task which takes lots of time for completing. Students often receive such assignments because teachers want to check their level of knowledge and what they have learned from the course. Each essay type has specific characteristics which can help students show their writing skills. In his article, we will find out more information about the profile essay and how to prepare it from scratch. Analyze our tips, recommendations, free topics, samples, do your homework, and get the desired A+ for this task.
What is a Profile Essay
A profile essay is the type of writing which is focused on analysing a person from the chosen perspective. It means that the writer has to choose the person, find out more about his or her personality during the interview, and wrap it up in an excellent well-structured text. For this paper, you will have to spend several days because it consists of the interview. You will have to schedule a meeting with a person whom you are going to describe and take a notebook with you. Jet down everything you hear because it is impossible to memorize everything. The best variant is using an audio recorder if the person allows you to do this.
Profile Essay Questions
Before you go to the interview, you need to think about a list of questions which you need to ask. Don't rely on spontaneity because it doesn't work when necessary. Your interview, as well as the whole paper, should be structured and thought-over. That is why you need to prepare lots of questions which can change during the flow of conversation. The main rule of forming them is to allow an interviewee to tell a broad answer. It shouldn't be a Yes/No question but something related to finding causes, results, stories, experience, and others.
Describe your most vivid childhood memory.
What is the scariest moment of your life?
Do you remember your teenage expectations about adult life? Have you met these expectations?
Where do you find motivation?
Do you think leadership qualities are significant in your career?
Would you like to change anything in your life if you had a chance?
What are your next goals for this year and the next five years?
Can you name three moral values that you respect most of all?
Describe your everyday schedule.
What prevails in your mind: art or science, creativity or rationalism?
Profile Essay Topics
My parents are my role models.
A situation that made my life different.
The person I admire most of all.
The most inspiring female character in literature.
The most successful businessman  in my city.
Becoming a celebrity: pluses and minuses.
Where to find inspiration?
The kindest person in the world.
A person with gold hands and a gold heart.
A life-changing day from my experience.
Profile Essay on a Person
When you are describing somebody in your essay, you need to pay attention to the specific idea of your paper. It is not exciting to read about a man or woman in general. There should be something special in his or her life, experience. It can be a story about success or even failure. Bear in mind that readers need to get valuable information from your text and not the biography of somebody they don't know.
Profile Essay on a Place
The unique feature of profile essay is that it shouldn't be obligatory about a person. You can also write about your experience and life. If you take this subtype, you can make up own profile. For example, it can be about some places which had a particular influence on you. Check out the following topics.
The most breathtaking view of my life.
A fabulous but scary city that attracted my attention.
The place I would never wish to visit again.
My home is my castle.
Traveling is a significant part of me.
The most fantastic country which changed my attitude to nature.
Village or city? Let me tell you my story.
The house of my dream.
How do I find inspiration to design new buildings.
My work is my favorite place.
Guidelines on Writing Profile Essays
There are several rules which you need to bear in mind before writing the profile essay. Make sure you haven't missed any of the following recommendations. This guideline will help you overcome any difficulties related to writing.
Select a topic of writing. If you are going to write about a person, decide who he or she is, and think which life event or experience you are going to analyze. If you are going to describe your life, decide on the aspect of analysis: place, moment, memory, lifestyle, etc.
Prepare for an interview and make a list of questions.
Conduct an interview, make notes.
Organize your notes.
Prepare an outline before writing the paper.
Essay Body Paragraphs
When preparing an outline, pay attention to the main body because it takes the most significant percentage of the whole text. You need to make each paragraph more or less equal in size. Each section should prove a specific aspect of your thesis statement. Prepare a short outline for paragraphs to understand which examples and evidence to include. Sometimes you will have to change the order to make the text look more logical in meaning.
Paragraph 1
topic sentence;
developing the idea;
adding examples of other proofs that your opinion is correct;
linking sentence which leads to the next paragraph.
Profile Essay Conclusion
Although your final section is the shortest, sometimes it takes lots of time to make it excellent. These are the last words which your reader are going to learn from the profile essay. Before you write a conclusion, read your draft and think whether you have proven the target audience that your thesis statement is true. If everything is fine, repeat once more that the mentioned examples are convincing enough. Don't add any new information because the conclusion is only for summarizing the key ideas.
Profile Essay Outline
In this template, you can see an outline which you can use for your paper.
Introduction
hook sentence to grasp reader's attention;
presenting the topic of discussion (2-3 sentences);
tentative objective (what you are going to prove in the whole paper).
Main body
Paragraph 1
topic sentence;
explaining the idea;
examples from the real experience.
Paragraph 2
topic sentence;
explaining the idea;
examples from the real experience.
Conclusion
concluding words that show that it is the end of the text (taking everything into account);
inspiring ending (food for thought).
Profile Essay Examples
The following sample is taken from the real essay written by a student of English Language and Linguistics. It is a profile about the writer's sister who is a businesswoman selling clothes.
"Mariam is a goal-oriented girl because she gained everything that she has now without having any support at the beginning. She was studying at university when the idea of selling clothes sprang up to her mind. This girl knew this would not give her lots of profit at once, but she got that flaming desire to work with fashion. Mariam started to look for the material, design, style, packaging, and she devoted most of her time to this business idea. That is why she started to miss classes spending time with the laptop writing hundreds of emails. It is no wonder that her parents were against this crazy desire. They begged her to focus on studying saying that it was impossible to earn something without any financial support. However, Mariam was not the one who would listen to these recommendations. She saw her goal, and nobody could stop her from her dream."
Related Topics