How to Lose a Guy in 10 Days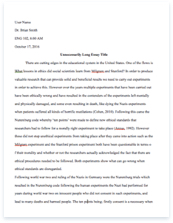 The whole doc is available only for registered users
A limited time offer! Get a custom sample essay written according to your requirements urgent 3h delivery guaranteed
Order Now
Like most other movies, How to Lose a Guy in 10 Days uses many non-verbal cues to let the audience know how the characters are feeling and what they are thinking, art imitating life, as non-verbal communication is ingrained in everyday existence. Non-verbal communication is so pervasive in everyday life, in fact, that one may not even recognize consciously the cues given to them by others. One example of non-verbal cues in How to Lose a Guy took place in the Composure staff meeting at the beginning of the movie. While the woman perceived immediately to be a brown-noser tells her boss about the pieces she is working on, Andie and a friend are making facial expressions at one another that clearly display their annoyance with the woman. Another example is seen in another meeting, this time with Ben, "the Judys," and their boss. One Judy puts a finger to her lips in an emblematic gesture telling the other Judy to remain quiet.
A third non-verbal cue is observed at Ben's poker night with his friends. Andie starts coughing raucously, waving her arms around, and making faces at Ben, cues which collectively tell Ben that he and his friends should put out their cigars. One final example of a non-verbal cue in the movie is one, as is often the case, which the person did not mean to and probably didn't realize she was sending. At the party for DeLauer diamonds, Andie is gazing at Ben across the room and his boss makes the comment that he was pretty sure that Andie loved Ben just because of the way she was looking at him. These are only a few of the many examples of non-verbal communication present in the movie How to Lose a Guy in 10 Days.
Ben and Andie move from coming together stages to coming apart and back again. The initiating state takes place in the bar after "the Judys" pick Andie for their bet and Ben approaches her. They introduce themselves to one another and decide to get something to eat. Their first dinner together marks the beginning of the experimenting stage, where they are asking one another questions about work and engage in other small talk. The intensifying stage begins the next day when Ben sends Andie flowers as a token of affection. During this stage, Ben and Andie have increased contact, exchange both verbal and non-verbal expressions of affection, and make suggestive actions to try to strengthen the relationship. The integrating stage is really marked by Andie coming over and putting her stuffed animals around, setting up a picture of herself, and putting a new comforter on Ben's bed. These actions are like marking her territory, making Ben and Andie a distinct couple. This is as far as they get in the stages the first time they "come together". Almost overlapping with the integrating stage is the differentiating stage. When Andie brings all of her things over, Ben begins to notice that Andie probably has different goals for the relationship than he does. She seems to want something much more serious.
There is really no evidence of the circumscribing or stagnating stages in the relationship between Ben and Andie; they skip directly to avoiding when he tells her he can't go out with her because he "has to work". Later, Ben and Andie skip back to "coming together" on their trip to Staten Island. They reintegrate, this time because of their true emotions and not because of their respective ploys, while with his family and out on the boardwalk. The shower scene marks a turning point for Ben and Andie, which leads to bonding marked by the invitation from Ben to Andie to attend a party as his girlfriend. The relationship abruptly turns again to "coming apart" with the termination of the relationship at the DeLauer diamond party when Ben and Andie each find out about the other's motives in the relationship. After Ben forgives Andie, they go through the integrating stage once again when he chases her down on the bridge while she's on her way to Washington.
The stages are kind of hard to define in this relationship because the beginning of the relationship is all artificial and sometimes the stage of the fake relationship is different than the stage that Ben and Andie would actually be in without the acting and game-playing. Realizing, however, that the stages don't always progress in sequence and can overlap can help give one a general idea of how their relationship came together, fell apart, and then was reborn.
Like all couples, Andie and Ben struggle with dialectical tensions in their relationship. First, they have trouble with the connection-autonomy dialectic. They are spending every day together trying to build (or destroy) their relationship (connection), but in Andie's efforts to drive Ben away she begins to make him uncomfortable with the amount of control she has in his life. She redecorates his apartment, makes him wear a shirt that matches hers and their dog's, crashes his night with his friends, and even blows his nose for him, interfering with Ben's autonomy. Another dialectic that Ben and Andie struggle with is that of openness-closedness. They both begin to have feelings for the other and want to share some things about themselves but neither is willing to disclose their original motive for the relationship. Also, Ben understandably does not mention to Andie that he was in diapers until he was five, and he gets angry when his mom divulges that information. Every relationship has such tensions, and they cannot be eliminated, only managed.
Ben and Andie do not manage conflict effectively. Most of the time Andie is initiating destructive conflicts, which escalate until she leaves (which is her goal). Then Ben responds in an equally ineffective way by accommodating her as his style of conflict management. For example, when Andie and Ben fight about him implying that she was crazy and killing their "love fern," she overreacts tremendously. When Ben tries to deescalate the argument by following her to the elevator and explaining that he only thought she was acting crazy, she is inflexible and says, "I don't think I can be with someone who thinks I'm a mental person," putting an abrupt end to any efforts talk things through. Ben accommodates her, however, by chasing her downstairs and suggesting couple's therapy. A similar thing happens when Andie makes the family photo album of their children. Ben tells her they don't have any children.
When Andie gets upset and starts crying, Ben accommodates her by backpedaling and then asking to see the album just to avoid the conflict. When Ben and Andie find out about one another's motives behind the relationship at the DeLauer party, they begin competing onstage. They are both very sarcastic and then they begin to ridicule each other; Andie mocks Ben because his "lovemaking is lame" and then Ben blames it on her because of the Princess Sofia incident. While most of their conflicts were exaggerated because of Andie's efforts to end the relationship, Ben and Andie were very ineffective when dealing with conflict.
Ben and Andie use a number of intensifying strategies to strengthen their relationship. The most obvious is increased contact. They begin to spend every day together, Andie takes Ben to the Knicks game instead of her friend, and one day Ben had 17 messages on his answering machine, most of them from Andie. Ben uses the increased rewards strategy when he gets Andie's soda at the basketball game. He also makes a direct definitional bid when he asks Andie to go to the DeLauer party as his girlfriend. Andie and Ben both use tokens of affection to further their relationship. Ben sends flowers, Andie gives Ben the "love fern", and they both take the other to a Knicks game (or plan on it). Andie frequently uses verbal expressions of affection by calling Ben to tell him that she misses him, or that the Celine Dion concert was a once in a lifetime event and she wanted to share it with him, or that she loved everything about his parent's house. These connections made between Ben and Andie are only a few examples of the many they made to try to strengthen their relationship.
The two main characters in the movie, Andie and Ben, both have power. Andie has power over Ben because of the principle of least interest; she has the least interest in maintaining their relationship. In fact, she has an interest in not maintaining their relationship. Because Ben will not win his bet and the DeLauer pitch without Andie he is very interested in making Andie happy and keeping her around. In addition, Ben starts to have feelings for Andie before she reciprocates. She has the power resources of personal qualities (Ben describes her as amazing) and of rewards and punishment. Andie can indirectly and unknowingly reward Ben by falling in love with him or punish him by leaving.
Because of Ben's vested interest in his relationship with Andie, he simply allows himself to be dominated by her. Ben also has power, but over people other than Andie. He has strong personal qualities that make him good at his job and appealing to women, and if he wins the bet "the Judys" don't get the DeLauer account that they want. In response, "the Judys" employ prevention strategies to undermine his power. First, they choose Andie for the bet because they believe Ben cannot win with her. Then, once he does win, they tell Ben's friends that he cheated and Andie knew about the bet because they knew that it would get back to her. While Ben and Andie are not powerful because of any authority vested in them, they did seem to be the most powerful characters in the movie.
Related Topics