How do composers of texts explore different ideas of belonging?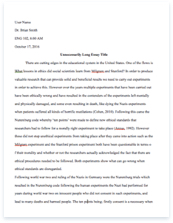 The whole doc is available only for registered users
A limited time offer! Get a custom sample essay written according to your requirements urgent 3h delivery guaranteed
Order Now
Belonging is a sense of enlightenment felt when an individual gains an understanding of themselves in relation to others and the wider world. This is just one idea presented about belonging, however there are many different ways to belong and there can be barriers that prevent people from belonging. These ideas of belonging are explored throughout the short story "Neighbours" by Tim Winton and Peter Skyzneckic's "Immigrant Chronicles". "Immigrant chronicles" is a collection of poems that demonstrates the hardships experienced by migrants as a result of dislocation, alienation, discrimination and prejudice. The "Immigrant Chronicles" demonstrate how there are a variety of ideas about belonging and how people can gain a sense of belonging through shared experiences, relationships with others, being accepted within a society, and through an understanding of different cultures.
A unique idea of belonging is being accepted into a new environment. In the short story "Neighbours", the couple establishes a sense of belonging to an enriched environment, in which a different form of belonging is formed. A sense of belonging is formed through the couple recognising their initial insecurity and displacement in their new environment. This is demonstrated through the simile "like sojourns in a foreign land" which demonstrates how the couple has no sense of première and how the moving has created a barrier to belonging for them. The couple has no established roots, until the young female becomes impregnated. People in the neighbourhood "start to offer names" and say its "bound to be a boy". Winton utilises alliteration here to highlight how important this pregnancy is for not only the couple but for the entire community. It also explores how this has given the couple an opportunity to belong, as they establish roots. As the young woman starts to belong she feels emotional confusion in a sense of being "flattered claustrophobic, grateful, peeved". These lists of adverbs are juxtaposed to show the emotional confusion, and how this is a different and new way to belong which was unfamiliar to her. Therefore it is evident that through the use of a variety of techniques Winton has explored different ideas to establish a sense of belonging to a new environment.
In contrast to being accepted into a new environment Skrzynecki feels a sense of dislocation and alienation. This is demonstrated in the "Immigrant Chronicles" poem "St Patricks Collage"/ as Skzynecki explores the barriers to belonging. During the poem a major barrier is Skrynecki not wanting to belong, as he states "I stuck pine needles/into the motto". This is symbolism as it authenticates the resentment Skrzynecki had towards the school. The resentment demonstrated how he had no emotional attachment. This was a barrier as he didn't want to belong and how Skrzynecki put no effort into trying to belong there as he rebelled against his new environment. Skrzynecki struggled to belong "for eight years", this motif along with the repetition of "departing intentions" demonstrates the barriers he had to belonging. The motif of the time reference emphasizes how long he lived in a place that he felt as tho he didn't belonging, which was a huge barrier to belonging for Skrzynecki. As Skrzynecki didn't like the environment he was in and also him feeling like he didn't belong, created huge barriers, and struggles for him to even try to belong.
The quote "for eight years" demonstrates how he was longing to find a place where Skrzynecki could belong. The repetition of the quote "departing intentions" also demonstrates this; as it suggests that the intentions of the school were different form his, he which demonstrates how he longed to leave the school as he had a lack of belonging there. Skrzynecki demonstrates many different ideas about belonging in this poem, he reveals the hardships and barriers to belonging. Not belonging is also explored through a sense of discrimination and prejudice. This is another idea about belonging Skrzynecki demonstrates throughout his poem. Skrzynecki demonstrates alienation through the simile "caught the 414 bus/ like a foreign tourist" as this quote demonstrates how Skrzynecki feels out of place in his own environment. Skrzynecki demonstrates how there is no emotional attachment, leading to no belonging to place.
The simile creates a sense of Skrzynecki feeling out of place, thus exploring the exact emotion the couple in "Neighbours" initially felt like. Another way Skrzynecki demonstrates not belonging is through the use of irony, "before I let my light shine". This demonstrates how Skrzynecki, couldn't belong at this school as he didn't have the same morals as the school. Skrzynecki didn't feel like he could let his light shine as he had a different perception of letting his light shine. It's Ironic as that after school his light would shine in his own way where he did belong, despite being the school motto. This demonstrates his alienation as he struggled even with the school motto, this links back to "Neighbours" as at first the young couple struggled to fit in with the ethnics groups morals and the past life experiences they have had, just like Skrzynecki in this poem.
Related Topics