How Can You Contribute Towards Your Country?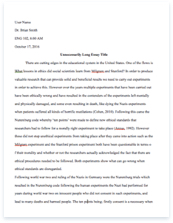 The whole doc is available only for registered users
Pages: 2
Word count: 419
Category: Country
A limited time offer! Get a custom sample essay written according to your requirements urgent 3h delivery guaranteed
Order Now
"A great city is that which has the greatest men and women." by Walt Whitman. In order to develop our lovely country, we should try hard to become stronger. But, how can we become stronger? How can we contribute towards our country?
First, as a student we can try our best to achieve higher level of academic to contribute our country. This is not only for young people, everyone can learn something new and the things you don't know. To develop our country we need many higher lever academic expert especially they are best in Science and Technology. This is because higher education helps us to get a better job, earn more money and it is easy to contribute our country if we got more money. In brief, we can contribute our country through high education.
Second, we can take part in national competition to raise up country's image. As a student, we can try hard and take part in national competition, without talking the achievement we had raise up our country's image indirect. For example, Dato Lee Chong Wei take part badminton competition in Olympics 2012 in London and final he got the runner-up. Although he never got the champion but it is the glory for Malaysia and he raise up Malaysia's image. Besides, after the national competition we also can service at Malaysia and share professional ideas to each other. In short, to develop well our country we can partake in national competition and contribute our country.
The last, we can contribute our country by loving our country. We must care for our environment and we should keep it clean and safe although someone will broke it again. "We shall never understand the natural environment until we see it as a living organism." said by Paul Brooks. If we love our country and natural environment, we will see it like a living organism and no one will try to break it and we will show our love for them. Try to plant more trees to let our country look green, try to plant more flowers to let our country look beautiful, try to stop the action that will break our country to let our country look neat and clean. Laconically, loving our country is the best way to contribute our country.
In conclusion, optimism is the faith that leads to achievement. Nothing can be done without hope and confidence. I will try hard to do my part to contribute my country.
Related Topics