Hindustan Unilever Limited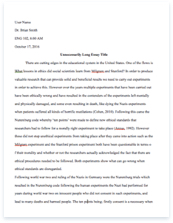 The whole doc is available only for registered users
Pages: 2
Word count: 492
Category:
A limited time offer! Get a custom sample essay written according to your requirements urgent 3h delivery guaranteed
Order Now
Company Profile HUL, previously HLL One of the largest consumer products company in India "Most respected company in India for the last 25 years" – Business World Diverse customer categories, many power brands and multiple success stories Backed by strong distribution network covering over 1 m retail outlets in India; and over 6. 5 m outlets indirectly Competitors P & G – Whisper, Tide, Vicks Cavin Care – Fair Ever, Spinz Marico – Saffola, Parachute… Dabur – Honey, Chyavanprash, Strategies for Success Early-mover advantage – strong initial products and unexposed market Understanding the customer perception and the Indian market Successful M&A – Kissan, Brookbond, Lipton, TOMCO, Ponds Caters to diverse customer segments Penetration into the rural market – caters to the specific needs of the customers, pricing and distribution, Project 'Sakthi' and trainee program Product customization and categorization Advertisements and promotional campaigns – emotional catch Able to keep up the brand image; carried the parent ompany's brand well.Inertia of success.
CEO factory – leadership building potential Export market – Personal care and F&B sectors Capitalized on its FMCG experience in new ventures Social cause – customers are concerned about society as well Cause initiatives: Asha Daan, Ankur, Rural education, rural development Product mix coupled with product differentiation (ice cream segment) Hindustan Lever Research Centre – Market forecasting, Low response time to market needs/ changes/ competition, Educating customers Was HUL successful in all its products and strategies?
No Products that could not ustain/ succeed: Moti Soap, Max Confectionaries, Modern Biscuits, Ayush, etc… Moti Soap – An analysis Differentiation factors: Size (big), shape (pearl) and the segment (premium) Came premium segment Inertia of success? HLL failed to capitalize on the existing brand value Modern and Max Modern Energy Biscuits : Soya as ingredient Already a highly competed category – Britannia and Parle-G Max Confectionaries: Late entrant.
Parrys, Perfetti, Nestle, Wrigleys,… Distribution network Uncompetitive margins Others Marketing campaign used for Fair and Lovely was controversial; withdrawn Other roducts that were not successful: Ayush, Annapurna, Impulse – Denim, Jai soaps, Customer Profiles Customer profiles are ever changing HLL upgraded their strategies to cope up with this Product customization Lifestyle products Good number of dependable products – and hence they had the scope to test market new products Product categorization Distribution strategies Brand and Financial Position Financial Performance: Reasons for 2004 fall: Squash, increased ad exp. , Stock returns of RS. 15 crore.Share prices: 2004 – RS. 143. 2008 – RS. 252. post 2004, HUL ame back with increased sales records.
Maintains a healthy position amidst stiff competition Brand Performance: Top brand in terms of FMCG sector and also highly sought after by marketing professionals in India Most respected Company in India for the past 25 years Learning… 4P + 3C; the importance of it in real world Early mover advantage; inertia of success Triggering the consumer perception Educating the consumer Rural penetration R & D and market research Heavvy investment towards branding Emotional factor in campaigns Innovation and continuous improvement.
Related Topics