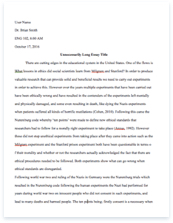 The whole doc is available only for registered users
A limited time offer! Get a custom sample essay written according to your requirements urgent 3h delivery guaranteed
Order Now
In this essay I am going to discuss the following; Who is in need of a heart transplant the most; George, Mary or John, and why?
The benefits and limitations of an organ transplant
The benefits of an organ transplant are that the patients will, if you have a valve failure, like John, the chances are that after a valve surgery, that a few years later you're other valves will have the same problem. And then giving the patient (in this case John) a new donor heart will prevent these problems occurring. A donor heart transplant will prevent (if the patient has had a good surgery with no problems, and the heart doesn't decide to fail after a few years) that the patient does not have to return to the hospital for more surgeries, since everything that was wrong with the patient's heart is not there anymore.
The limitations of a donor heart transplant are that the patients might suffer from other circulatory conditions unrelated to the heart. These conditions might cause (usually do) problems or complications while the patient is in heart surgery. Here are a few of these circulatory conditions:
* Kidney, lung or liver disease
* Insulin-dependent diabetes with other organ dysfunctions
* Life-threatening diseases unrelated to heart failure
* Vascular disease of the neck and leg arteries
If a patient has one of the above listed problems, heart transplantation might be a problem. Also, I have a list stating what is necessary if the patient wants to have a new heart:
1. The patient must be less than 69 years old when put on the waiting list
2. The patient must show no evidence of active infections or cancer at time of transplant
3. Results of your physical evaluation tests must be considered adequate
4. The patient must be psychologically "suitable"
5. The patient must fully understand the risks and requirements for taking medications
6. The patient must be committed to actively participating in the rehab process after transplant
7. The patient must not have smoked or used alcohol for at least 3 months before being put on the transplant waiting list, and you must be trusted not to smoke or drink afterward
8. The patient cannot be overweight
9. The patient must not have dental work in progress
10. The patient health insurance must verify that your heart transplant costs will be covered!
! As stated in clause 7, "the patient must not have smoked or used alcohol for at least 3 months before being put on the transplant waiting list, and the patient must be trusted not to smoke or drink afterward" This crosses out George, from the list of being allowed to have a heart!
The final limitation to heart transplantation is that the heart usually only survives for around 20 years in the patient is lucky. So if the patient is still young (like Mary) the chances are that they have to have another transplantation preformed after twenty years (or earlier concerning the condition she is in by then) to keep the patient living.
The availability of enough organ donors
In the world today, there is an organ donor shortage. This is having a severe impact on society, because there are many people capable of being a donor, but don't want to be because of religious reasons. Slowly though, the religions of the world are fading, and more people 'sign up' for organ donator. Also, Governments are trying to make donation of organs after death legal.
Who pays for the heart transplant?
Usually your insurance pays for the patient's heart transplant, which varies in the price range from � 50,000 to � 287,000. It is very important that you make sure, before having a heart transplant, that your insurance covers it. Otherwise you have to pay it in cash, and for many people that is a problem.
Does the patient need a donor council?
The ethical issues surrounding donor organs
These are a few ethical questions asked when looking for an organ donor:
* Is the body a commodity?
* Can it be bought?
* How should decisions be made on distributing scarce organs?
* When several healthy organs are available, should they all go to one person or should several needy people each receive just one?
* Should a person in whom a transplant has failed be given a second organ, or should a different person have a first chance?
* Should individuals who have abused their bodies through smoking, drinking, or diet receive new organs, or should organs only be given to those whose organs were damaged by illness?
* Is it appropriate to spend money, time, and energy transplanting hands and other appendages that are not essential to life?
* Who can "donate" the organs of individuals who are unable to give consent?
* Is it possible to prevent coercion of donors?
* When should the courts get involved in organ donation decisions?
These are a few of the many questions asked before a donor is a 'valid' donor. Does the donor or the patient apply to these questions, because if they have not, they are not the right 'contestants'.
Can heart transplantations be done everywhere?
In not all countries heart transplantations can be executed. The hospitals have to be prepared for such surgeries, and the hospitals have to have the permission granted to do the surgery in the first place. But in other countries, heart transplantations are only executed in specific hospitals which usually cost more money then having it done in your local hospital, because in these specific hospitals the doctors are very 'famous', which makes the hospital want more money for performing the surgery.
Do animal heart transplantations exist?
Yes they do. Animal transplantations are called xenografts. These transplantations use the hearts of cows and pigs, sometimes horses. The dissension which animal is used for the patient is decided by the tissue type of the patient. But the down side of xenografts is that very often the body rejects the heart and the surgery fails.
Who do I think is the most capable of having this heart?
I think the most capable person of having this heart is Mary. The reason I believe this is because:
John:
* Is very old
* Can have valve replacements instead
* Doesn't qualify for point 1. of the limitations of an organ transplant where it stated that you have to be younger than 65.
George:
* Has a very bad drinking and smoking habit
* Doesn't qualify for point 7. of the limitations of an organ transplant where is stated that the patient must not have smoked or used alcohol for at least 3 months before being put on the transplant waiting list, and you must be trusted not to smoke or drink afterward.
* He could live off bypasses until he agrees to quit his terrible habits.
Mary might have a few problems, concerning that she doesn't have a donor council, but this is not necessary for heart transplantation. She has inherited her heart disease, which gives her no other option but to have heart transplantation. Also, Mary might have a 50% chance that her children are infected by the same heart disease as she has, but she still has the other 50% that this will not occur. This is why I believe that Mary should have this heart.
Bibliography
http://www.ncbi.nlm.nih.gov/entrez/query.fcgi?cmd=Retrieve&db=PubMed&list_uids=2231805&dopt=Abstract
http://en.wikipedia.org/wiki/Heart_transplantation#Indications
http://www.chfpatients.com/tx/transplant.htm
Related Topics