Health Care Information Systems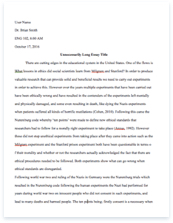 The whole doc is available only for registered users
A limited time offer! Get a custom sample essay written according to your requirements urgent 3h delivery guaranteed
Order Now
Guidelines:
Please use this form to submit your assignment and NOT the one on the UOPX website.
Define the following terms. Your definitions must be in your own words; do not copy them from the textbook.
After you have defined each term in your own words, describe in at least 50 words the health care setting in which each term would be applied. Utilize a minimum of two research sources to support your claims—one from the University Library and the other from the textbook. Be sure to cite your sources in the References section consistent with APA guidelines. This assignment is due Week One.
1. Health Insurance Portability and Accountability Act (HIPAA)
Definition: The federal legislation that includes provisions to protect patients' health information from unauthorized disclosures
How Used in Healthcare
Any past current or future information about a patient and their medical conditions or treatment received are protected under this law. This includes sending and receiving electronic data between dr. offices. Information of this type is need to know only for physicians and nurses who are in direct care of the patient.
2. Electronic medical record
Definition
An electronic record of health-related information on an individual that can be managed clinicians and staff within one healthcare organization
How Used in Healthcare
Generally this is the records kept by the individuals PCP or Primary Care Provider, the physician's office of their everyday doctor/hospital.
3. Electronic health record
Definition
A record of health related information on an individual that conforms to nationally recognized interoperability standards and that can be created, managed, and consulted by authorized clinicians and staff across more than one healthcare organization
How Used in Healthcare
This information is general health information on an individual that is necessary in case of an emergency and the patient is not able to get to their primary health provider or hospital. This instance can occur when and individual is on vacation and needs medical treatment.
4. Personal health record
Definition
A record of health related information on an individual that conforms to nationally recognized interoperability standards and that can be drawn from multiple sources while being managed, shared, and controlled by the individual.
How Used in Healthcare
This is the information in a health record that is controlled by the patient. Individuals can enter in results from lab tests, allergies, illnesses and hospitalizations, and medications and dosings into their own PHR.
5. Computerized provider order entry system
Definition
A computer application that accepts physician's orders electronically, replacing hand written or verbal orders.
How Used in Healthcare
This system communicates to other doctors, nurses, and caregivers the information or instructions for a patient under one doctor's care.
6. Unique patient identifier
Definition
The value assigned to an individual to facilitate positive identification of that individual for healthcare purposes. Unique Patient Identifier is the value permanently assigned to an individual for identification purposes and is unique across the entire national healthcare system
How Used in Healthcare
Unique patient identifiers help maintain the security an individual needs so that personal health and medical information is not shared with other. The patients are given a numerical value and this is like their social security number for healthcare.
7. Protected health information
Definition
Any oral, written, or recorded that is created or received by a health care provider, health plan, public health authority, employer, life insurer, etc. that relates to past, present, or future physical or mental health condition or payment of healthcare received.
How Used in Healthcare
This is the medical records of a patient, and is also the information that is protected under the HIPAA law so that patient confidentiality is not breached and patient information is given out to individuals who do not need to know about a patient's records.
8. Centers for Medicare & Medicaid Services
Definition
The governing body that certifies hospitals to participate in the Medicare and Medicaid programs and provide reimbursement for services rendered.
How Used in Healthcare
The federal agency within the US DHHS that administers the Medicaid program. If the hospital is to accept Medicaid they have to be certified by this governing body in order for the Medicaid program to reimburse the services rendered by the hospital.
9. Covered entities
Definition
Individuals and organizations that must comply with the HIPAA law
How Used in Healthcare
These are the individuals or organizations that are allowed to view EMR and EHRs under the HIPAA laws.
10. Health information exchange
Definition
Provides information exchange between providers, health plans, payers, and consumer groups into a partnership to exchange health data
electronically.
How Used in Healthcare
HIE systems facilitate the efforts of physicians and clinicians to meet high standards of patient care through electronic participation in a patient's continuity of care with multiple providers. Secondary health care provider benefits include reduced expenses associated with:
The manual printing, scanning and faxing of documents, including paper and ink costs, as well as the maintenance of associated office machinery The physical mailing of patient charts and records, and phone communication to verify delivery of traditional communications, referrals, and test results The time and effort involved in recovering missing patient information, including any duplicate tests required to recover such information
References:
Wager, K. A., Lee, F. W., & Glaser, J. P. (2009). Health care information systems, a practical approach for health care management. (2nd ed.). Jossey-Bass Inc Pub.
Related Topics