"Greyhound Tragedy" by Richard Brautigan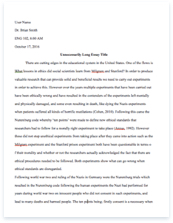 The whole doc is available only for registered users
A limited time offer! Get a custom sample essay written according to your requirements urgent 3h delivery guaranteed
Order Now
The short story "Greyhound Tragedy" written by Richard Brautigan is the telling of a woman with a single dream. The protagonist's name is never given throughout the short story. The women's life has always been a very luxurious life style granted her parents wealth and love for their child. However she is very bored in the small town that she was born and raised in, and the only thing that occupies her is reading movie magazines. Movie magazines are as a religion to her. Her biggest dream is to go to Hollywood and pass away as a movie star, but she doesn't have enough courage to confront her dream. She hasn't even enough courage to ask how much a ticket costs. In the end she stays in her home town Oregon, and marries the young Ford salesman and in addition has two children. The protagonist's life is very dull, all she does is to sit home and read her movie magazines and think about the bus station and vigorously trying to build up courage to figure out how much a ticket will coast to Hollywood.
Since she's spoiled by her parents, she isn't able to take chances or lead her own life. A characteristic trait for the women could be self-consciousness, understood in the way, that if she had a strong character, she could face her long lasting dream. In due course she decides to lead herself into a life, which does not correspondent with her vigorous dream. Her whole life fixated around Hollywood, which in the end fails to become a realization due to her self-realizing it would never become true. When she gets to this point her life is definitive worthless and has an internal breakdown. Previously she would always make up excuses, so she wouldn't have to marry the Ford salesman, because if she marries him, she could never see to fulfil her long-lasting dream.
But now she agrees to marry the salesman, although she doesn't love him. Characterizing the protagonist would be to say that she is a bit naive. Her dream is become a movie star in Hollywood, although she has no experience in acting and has only read about it in magazines and watched it in the television. It would seem that she has false perceptions about Hollywood and the reality of it all wouldn't correspondent with the dream that she has. The fact that she still blushes years after, indicates that she hasn't accepted the outcome.
The protagonist's parents themselves believe that they know what's best for their daughter. They had planned ideas on how she should live her life, but fail to realize that their daughter had a completely different idea and dream. She failed to disconnect from her parents and take control over her own life. By marrying the salesman she breaks her own dream and fulfils her parents wish. Maybe if she had open up and shared her dream with anyone she could have received support and then maybe gotten the courage to face her dream. The one thing that stands in between her old tedious cheerless life and her dream to become a Hollywood movie star is the bus station, which is depicted as cold and unromantic. The bus station symbolizes the women's dream. If she were to step on the bus her life would reach a turning point. One could say that she stands on this turning point every time she goes to this bus station.
This is the last step from her every so dull life, to a life that fulfils her dream. But she doesn't have enough courage to even ask for the prize of the ticket. The atmosphere when she walks to the bus station is set to be as a warm dusk, which implies tension. The two old people could symbolize something similar to the women, understood in the way that they might have a dream that they haven't jet faced or never realized. While she couldn't find the courage to ask how much a tick to Hollywood would cost, the walk home through the warm gentle Oregon night, gave her comfort, which she never received from her parents.
The fact that no wind was blowing on her way home, indicates that she has given up her dream. One of the themes of this short story could be materialistic. The fact that she comes from a wealthy family and basically gets everything she wants and being married to a Ford salesman, which makes her able to drive a new car every year. The message could be interpreted to finding our own way and don't act how other people would like. One must take control and follow the passion that flows though the mind of one self. Richard Brautigan said in the short story "The years passed like the subscriptions to her magazines". These similarities Brautigan used a lot to show everything has something to do with magazines and movie, to elucidate the importance of these terms are to her.
Metaphors are something Richard Brautigan use a lot in his short story. One of them is that he uses the word bible for movie magazines which indicates the importance of these magazines for the women. Another "Time was running out like the popcorn at a Clark Gable picture." which tells that time goes very fast. Thirdly "He begun to think of her as a bump on a log."
Related Topics