The Gathering by Isobelle Carmody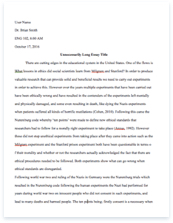 The whole doc is available only for registered users
Pages: 4
Word count: 783
Category:
A limited time offer! Get a custom sample essay written according to your requirements urgent 3h delivery guaranteed
Order Now
The thrilling, supernatural, action packed book combined with the fantasy of a smouldering, blood sucking, creature of the night, ahem Edward, is what gets the heart and attention of young teenagers today. Although judging from the cover of 'The Gathering' by Isobelle Carmody, I would have never expected to discover a world so similar and possibly more exhilarating. The Gathering is a peculiar combination of all things supernatural, making it difficult to put down and impossible to forget.
From the very first chapter, I was instantly intrigued and captivated by the world I was in, and little did I expect the next 3 hours would bring me not only excitement, but into the inner workings of the mind. She has intricately woven the metaphorical demons and angst of a teenager's rite of passage through a unique and haunting setting that was simply impossible to be drawn away from. It is more than just a story of good versus evil, but an unforgettable reading experience, with relatable characters and an interesting plotline.
Reading The Gathering felt like an unending rollercoaster ride, full of twists and turns, ups and downs. Carmody's action packed plot truly captures the problematic life of Nathaniel, the protagonist. The plot follows the young teenage boy and his mother as they move to the sinister, seaside town of Cheshunt. Nathaniel soon discovers that Cheshunt is anything but typical, facing malicious teachers, an irrational principle, strange smells and far too many other challenges to mention in one breath.
As Nathaniel uncovers the dark and terrible secrets of Cheshunt's past, he realises that he is one of those chosen to fight the cycle of darkness in order to save Cheshunt. With Carmody's writing, I felt a part of Nathaniel's world, his struggles as well as accomplishments became mine; soon enough, I was the one saving the town of Cheshunt from evil forces and experiencing the impossible. The dark and suspenseful tone in Carmody's writing is what makes this novel a must read. Cheshunt has an eerie and uncanny atmosphere which was a very different reading experience but surprisingly very enjoyable and entertaining.
The Gathering is undoubtedly rather dark with murder and mayhem and, at times, even downright gross, but it's just the kind of grossness that will delight young readers. The novel dwells on the prospect of evil, and how everyone has the potential to be evil. A notion that remains a critical part of our everyday existence, as we ourselves all battle between the right and wrong choices in our lives. Underpinning all of this is a sense of quirkiness and gloom towards the characters of the novel as well as its setting that somehow works together and gives the novel a dark touch.
Cheshunt, from the outside, seems like a prestigious, ordinary town, but Nathanial soon discovers that Cheshunt and everything about it is anything but ordinary. Unusual things happen in Cheshunt that even Nathaniel cannot explain. Feral dogs roam the streets of Cheshunt at night, Nathanial gets sucked into a mysterious group called 'The Chain', and vile things from Cheshunt's past continue to haunt the town. The novel's setting has a dark sense of isolation and spookiness about it that was definitely pleasurable to read.
It will definitely keep your heart pumping and mind thinking throughout the entire novel. The depiction of such wonderfully unique, relatable characters in The Gathering made Carmody's novel a stand out from many others. Nathanial, the protagonist is strong minded, yet at times vulnerable and weak; making him a character of which we can all identify with. Throughout the novel, we are introduced to the other members of The Chain, in which all have different personalities and qualities that makes them so enjoyable and fascinating to read.
Carmody has created such characters in which it is impossible to not grow a close connection and understanding towards. Indian's compassion and kind heartedness, Nissa's intelligence and Danny's strong nature all contrast each other, bringing out the best in everyone. The antagonist of the novel, Mr Karl, was one of the most despised characters I have ever read. He showed neither compassion nor mercy towards Nathaniel and seized every possible chance to make Nathaniel's life a living hell.
He is indeed the kind of character that you love to hate and hate to love. Carmody has brought out the best in her beloved characters and worst in her enemies; which is why The Gathering is a book that needs to be reckon with. The Gathering is an exceptional read, full of quirky and strange things, making it one of the best young adult novels of all times. The fun, unique characters combined with the ominous setting and plot makes Carmody's novel a must read this summer.
Related Topics