Future Enhancement for Fingerprint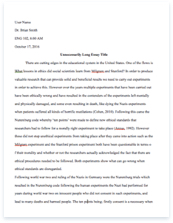 The whole doc is available only for registered users
A limited time offer! Get a custom sample essay written according to your requirements urgent 3h delivery guaranteed
Order Now
Attendance is Troubling You, Please Raise Your HandStudent attendance is a growing concern in many cities. Modern schools are faced with growing classroom sizes and find it increasingly difficult to ensure that students are arriving at the school or to particular classes on time. Most schools rely on handwritten attendance records and have no way to centralize or share data. Add multiple buildings or offsite classes to the mix, and attendance becomes even more difficult to monitor. What if there were a way to monitor student attendance for one or more physical sites, and make the attendance data available in real time through a central database? PeopleKey has the answer. How it WorksPeopleKey attendance systems utilize biometric time clocks (fingerprint readers) in order to safely and conveniently record students' "in" and "out" times. First, students are enrolled into the system with a short PIN number, their name and their fingerprint template (an encrypted, mathematical representation of one's fingerprint – not an image of the fingerprint itself). The entire enrollment process takes as little as a minute or two per student.
When a student arrives at school in the morning, he or she simply enters the PIN number and touches a finger on the sensor in order to verify his or her identity. A time stamp is saved on the fingerprint reader and automatically sent over a wired or wireless network to a PC running our Fingerlan biometric software. Fingerlan gathers the attendance data from your fingerprint readers in real time, across one or more locations, and saves it in a database where it can be queried. This allows administrators to see at a moment's notice whether a student has signed in for the day, and whether he was on time or tardy. Reports can be run in order to calculate overall tardiness rates, or to assess how many times student "A" has been absent or tardy in recent weeks. But the PeopleKey solution doesn't stop there.
If desired, the fingerprint readers can be paired with a small printer in order to produce tickets when a student signs in late. They can even be set to trigger a door strike whenever certain students or staff sign in, in order to prevent unauthorized access to particular facilities such as chemistry labs. And the best part is that all of this is accomplished without the use of cards or keys (although we do support card+finger authentication if desired). Why Choose PeopleKeyPeopleKey offers a range of high quality biometric attendance products, as well as full installation and post-sale support services. We are also capable of integrating a biometric attendance system with existing software that your school or university may be using. Please contact us for a free consultation.
Related Topics