A Fortune by Joy Monica T Sakaguchi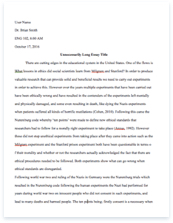 The whole doc is available only for registered users
Pages: 3
Word count: 672
Category:
A limited time offer! Get a custom sample essay written according to your requirements urgent 3h delivery guaranteed
Order Now
"A Fortune" is written by Joy Monica T. Sakaguchi. The story is about a guy, but we do not get any useful information about him, like age or name, but I would assume that he is probably in the twenties since he is talking about his past. So after we meet this guy, he starts telling us about his past which involves "his old man" teaching him to pickpocket. Well the next thing that happens is that our guy, actually kind of kidnaps this kid who were, I suppose, left next to a liquor-store. And then our guy actually tries to help the kid by asking the kid some questions but our guy ends up taking the kid with him home.
When they get home, our guy shows him his collection of fortunes that he got from fortune cookies and the kid loves it! Our guy of cause needs to deliver the kid home the next day, and actually decide to hand over all of the fortunes to the kid because she over the night had developed some kind of strong feelings for the kid and the last thing we read is that our guy drops him off next to the kids home and then leave him. So throughout the story our guy slowly starts to develop some really strong feelings for the kid and I really do think that the reason for that is that our guy can see a bit of himself in that kid.
And maybe our guy have realized that his life was a failure and then he saw this kid looking lost and felt that it was like looking into a mirror and really wanted to make the kid happy and know how precious the kid was. So to be honest I kind of understand the title but in some ways I don't. I get it because of the fortunes that are involved in the story but at the same time the title is written in singularis. This confuses me because I cannot find somewhere in the text where it seems that a special fortune have any great influence. The style that this is written in seems very personally affected by the specific main character.
What I mean by this is that, by reading this, you get to feel kind of emotionally connected to the main character, even though that it seems like a mystery why our main character got to emotional about this kid. Our point of view in this story is through our main character The characterization of the narrator is kind of hard to comment on since we only get information about him by the way he acts throughout the story but he seems caring and loving because he does take care of this kid who seems lost, even though he actually have been a thief throughout his whole life.
The theme in this story is also kind of hard to tell but I would say that it would be something like "sharing is caring" or like "help out those in need" because that the whole story is based on a guy that seems not have been cared that much about in his life and he seems like he could've needed someone to care about it and when he suddenly sees someone that could use some "love" and be cared about he takes the chance and tries to help them so that that particular person does not end up like he did.
Why are we still here, just to suffer from this fused is is is up society that doesn't seems to try to help us people in any possible way. The only way we can be saved is by ourselves and remember to stay calm and sane just live survive another day without being pulled down by negative emotions Every little thing seems inevitable in this society, the only real way to get a good living is by doing something extraordinary or actually try hard, but we are just too lazy and rather be bored than work hard.
Related Topics