Forces of Nature Descriptive Essay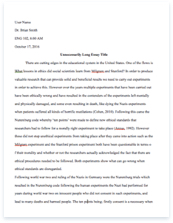 The whole doc is available only for registered users
A limited time offer! Get a custom sample essay written according to your requirements urgent 3h delivery guaranteed
Order Now
I personally really like the Great salt plains state parkwildlife refuge.its a place where you can hunt,fish,camp,hike go on a driving tour and in some parts like the lake bed and the salt flats find selenite crystals.It is home to many animals and birds.But it was closed in 2007 for hazardous materials . The native birds are pheasant, Northern bobwhite quail, Mourning Dove, ducks, geese, and Sandhill Cranes. All of which may be hunted,there is Ralstin Island which is closed to the public which is home to 30,000 birds during breeding season over thirty species nest there including white faced ibis ,great blue heron and the tricolored heron.
Deer hunting with a permit is also allowed. In the Salt flats and the river selenite crystals form .Selenite crystals are chystalline forms of gypsum that form a hour glass shape with sand.They are not found anywhere else. people come from everywhere to find them.Digging is allowed April 1 through October 15. In 2007 a boy scout found a collection of vials containing chemical agents like mustard gas chloropicin and phosgene.They were part of wwii era chem. identification set .About 171 vials and incendiary devices were removed.Also the plains were used as a bombing and strafing range during wwii.It re-opened in 2009.
The wildlife park and state park are very welcoming to hikers and hunters.its filled with wild life and fish,abd if your not into that theres digging for crystals or bird watching. The lake is also very pretty.
Related Topics