Fifth SONA of President Benigno "Nonoy" Aquino III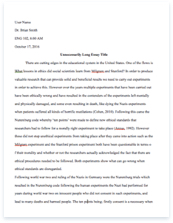 The whole doc is available only for registered users
A limited time offer! Get a custom sample essay written according to your requirements urgent 3h delivery guaranteed
Order Now
In the first part of the speech of President Benigno "Nonoy" Aquino III on his fifth State of the Nation Address (SONA), he started his speech by recalling the problems he inherited from the past administration, The main topic of his speech is all about the achievements and accomplishments since he was elected as President of the Philippines. He cited all the projects he have done in his administration. He mention the financial programs for the Filipinos who have been hit by the typhoons and other calamity disaster. He also mention about the financial assistance for the students for the scholarship program. He mention the private companies that keep and conserve rice, and priced it higher than the original price, he warn the manufactures that if time comes that when the government caught that they conserve rice, they will be prison in jail.
He also mention all new materials and equipments for the modernization of Arm Forces of the Philippines, like the airplanes, ships, and other modern equipments use for war. And he also state about the new technology developed, use to monitor the weather in order to avoid damage when typhoon hit our country. During the last minutes of his SONA, Pnoy voice broke as he looks close to tears while recalling the memory of his parents. But at last he promised that he will continue all the projects and programs that he made for the continuation of good result and in order to increase the econmy of Philippines. As President Noynoy delivers his fifth State of the Nation Address , he and his administration are facing these yet-unresolved issues, the impeachment complaints, territorial dispute, pork barrel scam, poverty, traffic wos, agriculture challenges, crime, and power problems.
I concluded that the problem mainly rest with the actual people/citizens. I mean, few really care enough to attempt change. If change take research, effort, sacrifice, money or anything that will effect the individual, well simply not happen. Everyone knows about graft and corruption. Who knows, those person may be part of it. Yet, how to make change is rather hard but not impossible. Most nations have experienced similar forms of corruption in their infancy. Almost in all cases the people got fed up and an actual leader that cared came in and cleaned house. The problem again is the people. Sadly most talk but are unwilling to get involved. Not to the level that is necessary for real change.
Related Topics